Change for Good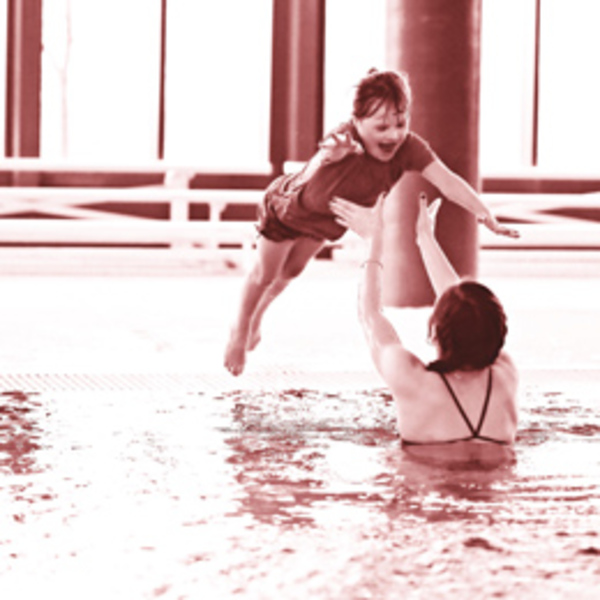 ...From the Pages of South Jersey Magazine...
South Jersey's business community is a multifaceted landscape with businesses operating in every sector to move our economy forward. But those who work in the nonprofit sphere are a special breed. They tirelessly navigate complicated government regulations, coordinate volunteers and seek funding through various channels because they are truly dedicated to the special causes and citizens they serve. We're proud to recognize our 2017 Corporate Philanthropy Award winners for the special impact they make all across our area.
Alicia Rose Victorious Foundation
Mario and Gisele DiNatale founded Alicia Rose Victorious Foundation (ARVF) in 2002 after their daughter, Alicia, passed away at the young age of 17 from a rare form of cancer. Their mission is to raise awareness and enhance the quality of life for teens and young adults with cancer and other life-threatening illnesses during their hospital stay. This unique population has to go to children's hospitals for treatments, stranded between two medical systems, adult and children, neither of which adequately address their psychosocial needs. ARVF provides Victorious-4-Teens programs, which fund teen lounges, teen events, art carts and teen kits. Since its inception, ARVF has successfully partnered with over 100 children's hospitals throughout the country (12 of which are right here in New Jersey), funded 63 teen lounges, and provided over 14,000 teen kits to critically ill children.
Family Promise of Gloucester County
Article continues below
---
advertisement


---

Family Promise of Gloucester County (FPGC) was incorporated as a 501(c)(3) nonprofit organization in August 2003 with the purpose of providing comprehensive services to homeless children and their caregivers. It's estimated that in the counties of Gloucester, Camden, Salem and Cumberland, 100 families are living in substantial poverty at any given time without a permanent home. Family Promise of Gloucester County's program provides homeless working families with a longterm solution for permanent housing. They have an 85 percent success rate for assisting families in reaching their goals for permanent housing. Of that 85 percent, 90 percent maintain a permanent residence during the one- to three-year follow-up period. FPGC has provided volunteers with an opportunity to serve over 200,000 meals and 125,000 hours of service and was honored by the Gloucester County Chamber of Commerce as Nonprofit of the Year for 2016.

Alzheimer's Association – Delaware Valley Chapter
There are currently more than 5 million people with Alzheimer's in the country. It is the sixth-leading cause of death in the U.S. The Alzheimer's Association Delaware Valley Chapter serves Southeastern Pennsylvania, South Jersey and Delaware. Their mission is to eliminate Alzheimer's disease through the advancement of research; to provide and enhance care and support for all affected; and to reduce the risk of dementia through the promotion of brain health. The chapter opened the country's first early stage social engagement program, The REC Center. In July 2011, they began a new three-year national strategic plan focusing on increasing awareness and concern, early stage services and finding a cure. The Walk to End Alzheimer's, the nation's largest event to raise awareness and funds for Alzheimer's care, support and research, is held annually in more than 600 communities nationwide.

Center for Family Services
Center for Family Services is a strong, collaborative and innovative nonprofit social services organization that has been a force of positive change in South Jersey since 1920. Through more than 70 programs, they offer a wide range of services that help people to overcome obstacles, to find comfort and to build a foundation for a successful future. Whether it's a child who is ready for preschool, a teen without a safe place to call home, a family facing domestic violence, a person seeking help for addiction, or a family in crisis, the team at Center for Family Services is always there. They were named the New Jersey Association of Mental Health and Addiction Agencies provider of the year in 2014, the Nonprofit Development Center of Southern New Jersey's nonprofit of the year in 2014 and, in 2017, surpassed 1,000 employees.

Catholic Charities, Diocese of Trenton
Incorporated in 1913, Catholic Charities, Diocese of Trenton is regarded as one of the state's most effective social services providers, specializing in integrated behavioral health services, children and family services and community services. Remaining faithful to their founding mission to alleviate human suffering, they assist vulnerable families and individuals, regardless of their religious affiliation, by providing: behavioral health counseling and addiction recovery programs, domestic violence services, children's counseling, basic needs, housing assistance, skillbuilding/ job training and a wide array of services for the immigrant community. Each year, the employees provide care and services to more than 100,000 individuals at any of the 54 programs available throughout Burlington, Mercer, Monmouth and Ocean counties. They are an excellent steward of all donations, as 90 cents of every dollar donated goes directly back into programs and services.

Give Something Back Foundation
Give Something Back is a public charity that provides academic mentoring, social guidance and college scholarships for students throughout the nation who have faced financial hardship and other adversity. Give Back makes special outreach to those who have experienced foster care or the incarceration of a parent. Since its inception in 2003, Give Back has contributed more than $35 million for mentoring and scholarships and has prepaid over 1,500 scholarships. Ninety-four students from South Jersey are currently benefiting from the Give Back scholarship program. Give Back has partnered with six universities in New Jersey: Rowan University, The College of New Jersey, Montclair State University, Saint Peter's University, William Paterson University and the New Jersey Institute of Technology.

Hearts United Against Cancer
Hearts United Against Cancer is a 501(c)(3) all-volunteer, nonprofit organization based in South Jersey. The organization's mission is to deliver comfort and support to cancer heroes (anyone who is battling cancer) through their Care & Comfort Bundle program. They deliver or ship personalized bundles to individual cancer heroes and to 19 hospitals and treatment centers in the tri-state area including a homemade blanket or pillow and handwritten note card to remind them that they are not alone in their fight. Since 2014 they have delivered or shipped over 12,000 bundles across 47 states. They also hold events every year to gather volunteers to help with assembly of the bundles, most recently at St. Charles Borromeo Church in Washington Township on Oct. 21, 2017. Over 150 volunteers attended and assembled 820 bundles for hospitals and treatments centers, made 60 blankets, 400 pillows and hundreds of crafts and note cards for cancer heroes.

Maryville Addiction Treatment Center
With the opioid crisis ravaging the nation, Maryville, Inc. is on the frontlines fighting back. A recognized leader in highquality, low-cost addiction treatment and education services, the nonprofit organization has been helping families throughout New Jersey for decades.

Their dedicated physicians, nurses, clinicians and support staff bring hope, health and healing to those suffering from opioids, alcohol and other addictive substances. It is because of the staff's compassion and commitment that those served by Maryville consistently report being highly satisfied. Their Inpatient Withdrawal Management and Residential campus is located in rural Gloucester County, providing a serene, natural environment conducive to the full recovery of mind, body and spirit. Maryville also has outpatient and educational offices in Turnersville and Vineland.

Non Profit Development Center of Southern NJ
The Non Profit Development Center was founded in 2008 to help South Jersey's nonprofit organizations continue to do good … but do it even better. This all-volunteer service organization is dedicated to enhancing the work of the region's more than 10,000 nonprofits and their leaders through technical assistance, information sharing, education and networking. NPDC has served more than 2,500 of the region's NPO professionals and recognized more than 50 of the region's top NPO leaders and organizations at its annual awards dinner. In addition, the organization and eight of its volunteer leaders have been cited by former President Barack Obama with the President's Volunteer Service Award.

Occupational Training Center of Burlington County
The Occupational Training Center of Burlington County (OTC) is a nonprofit organization with the mission to assist individuals with disabilities in reaching their maximum potential by training them in a variety of vocational disciplines, providing employment opportunities and preparing them for success in work, as well as their personal lives through day services and housing. It was founded in 1964 by a group of parents and volunteers in an effort to create employment programs for adults with disabilities. Since then, it has grown from training eight individuals in the basement of a school to training over 700 individuals in a wide variety of vocational disciplines. Currently, the OTC offers the following programs: bench work assembly, adult day services, crew labor, food services, custodial maintenance, recycling operations, supported employment and residential services.

People for People Foundation
People for People is a nonprofit that was founded in 2003 and since has helped over 16,000 normally self-sufficient families through a difficult time in their lives due to such adversities as sudden illness, loss of employment, under-employment, disability, family breakup and much more. They provide assistance for such items as food, clothing, medications, rent, utility assistance and many other life essentials as well as life skills training and mentoring.

People for People is also a "Veteran Support Organization" with trained and certified personnel on staff assisting veterans and their families with not only their social needs, but also providing help with veteran services ranging from their initial entry into the VA Medical system or filing for compensation, up to representation before the Veteran Board of Appeals.

Rowan CARES Institute
For over two decades, the CARES (Child Abuse Research, Education and Services) Institute of Rowan University's School of Osteopathic Medicine has offered help, compassion and ultimately, hope for children who have experienced abuse, violence or neglect. Each year, CARES provides diagnostic and treatment services for more than 2,000 children from the seven South Jersey counties who are suspected of experiencing abuse or maltreatment and who are referred to CARES by child protective services or other professionals. Located in Stratford, CARES recently opened a second location in Vineland, but is known throughout the world for its expertise. Physicians and child protective health professionals in nearly 100 countries around the world use the diagnostic and therapeutic techniques developed at CARES to help children recover from the trauma of abuse, neglect or natural disasters.

Special Olympics
Special Olympics New Jersey provides year-round sports training and athletic competition in 24 Olympic-type sports for more than 25,000 children and adults with intellectual disabilities, completely free of charge, giving them continuing opportunities to develop physical fitness, demonstrate courage, experience joy and participate in a sharing of gifts, skills and friendship with their families, other Special Olympics athletes and the community.

Over the past 50 years, Special Olympics has changed the lives and hopes of thousands of individuals with intellectual and developmental disabilities throughout New Jersey. For those who volunteer, support and sponsor the movement, unprecedented pride and hope for a brighter future prevail. They create a more just and understanding environment of inclusion for all, demonstrating the value of every human being and allowing the power of sport to transform lives and open minds.

TideWater Adaptive Aquatics Center
TideWater Adaptive Aquatics Center provides educational resources and services to foster a love of and respect for the water, promote water safety and offer a competitive outlet for children of all abilities. The group was created with a two-fold purpose: training instructors to teach the lessons to accommodate all needs and offer a safe place for children with special needs to learn to swim. Instruction is tailored and modified to meet the specific needs of each athlete to ensure they find success in the water. For volunteers, teaching affords a unique and quality opportunity to gain perspective as well as skills that easily translate into the workforce. It offers resources that have been developed with special education teachers, experienced aquatics professionals, paraprofessionals, applied behavioral analysis, occupational therapy, physical therapy, psychology and aquatic therapy.

Published (and copyrighted) in South Jersey Biz, Volume 7, Issue 11 (November, 2017).


 

For more info on South Jersey Biz, click here. 
To subscribe to South Jersey Biz, click here. 
To advertise in South Jersey Biz, click here.

Author:

Michelle Boyles
Archives
---
The Road Ahead
2021 Book of Lists
Staying the Course
On the Move
Biz in Brief
Women to Watch 2021
Take it to the Bank
A Long Shot
Finding Its Way
Close of Biz: Thinking Outside the Cube
On the Move
A Matter of Survival
Steering the Ship: Top CEOs/CFOs 2021
Biz in Brief
2021 Annual Resource Directory
More Articles