One of All-Time Best Coaches Resigns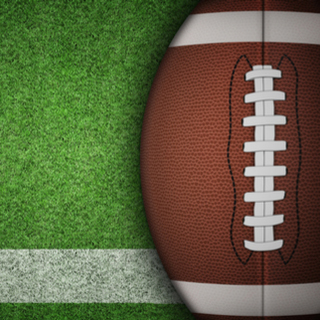 One way to tell the effectiveness of a coach is to see where the program was before he arrived and where it is upon his departure.
Using that yardstick, Clyde Folsom should be considered one of the greatest coaches in South Jersey history.
Folsom resigned last week after a stellar career as West Deptford's football coach, after performing one of the greatest turnarounds in South Jersey history.
Folsom also had similar success, albeit at a much shorter tenure, at Bishop Eustace. His overall career record at both schools was 261-71-5
At Bishop Eustace, he was 34-11-3. The three years prior to his arrival, Eustace was 8-18-1.
It was much more dramatic at West Deptford. Before he arrived in 1991, West Deptford had gone 19 consecutive years without posting a winning record.
The Eagles weren't immediate winners upon Folsom's arrival. He had to implement his program and change the culture. His first three seasons didn't produce a winning record. The Eagles were 9-16-2 in those first three years.
There were three straight winning seasons, followed by two losing campaigns. After that, West Deptford became a certified power.
Since 1999 the Eagles won seven more games each year and won nine or more in 17 of the 19 seasons. West Deptford won seven South Jersey Group 2 titles and appeared in the Group 2 championship game 13 times.
This year West Deptford went 10-2 and advanced to the South Jersey Group 2 final before losing a 21-17 decision to rival Haddonfield in a game where the Bulldogs scored the winning touchdown with 2 minutes and 36 seconds left.
The best regular season wins this season were a 34-33 victory over Sterling and a 17-14 overtime victory over Haddonfield. Those wins went a long way toward earning the Eagles the WJFL Colonial Division title.
Few rivalries in South Jersey were better than the Haddonfield-West Deptford matchup over the past decade.
Under Folsom, West Deptford went 12-0, four times, an incredible feat. The Eagles were 12-0 in both 2003 and 2004, along with 2012 and 2016.
The biggest change Folsom made at West Deptford was implementing one of the best weight lifting programs in South Jersey.
He was a coach who never got an over-abundance of Division I players, although there were several that did go that route. What Folsom brought to West Deptford was toughness. He frequently had undersized offensive linemen who lived in the weight room and routinely pushed around much bigger defensive linemen.
Like most successful teams, West Deptford relied on a strong running game and a physical defense. And of course they were as well coached as any team South Jersey has ever seen.
Article continues below
---
advertisement


---
Author:
Marc Narducci
Archives
---
More Articles