Gunman Found Dead Following Standoff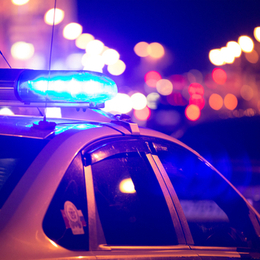 A 13-hour standoff in a Camden County housing development ends with no injuries to police, although the gunman was found dead after police broke inside the house.
Police were called to the home in the Brittany Woods neighborhood of Gloucester Township around 8 p.m. Wednesday for a report of shots fired.
When officers arrived on scene, the 24-year-old man barricaded inside the home opened fire on police and armored vehicles, firing more than 15 rounds.
Geovanni Cantinzano and his wife say those shots continued throughout the evening.
"When we heard those shots continued, we just hit the deck," said Cantinzano.
The standoff ended around 9 a.m. Thursday following a 13-hour standoff after police used two armored vehicles to force entry and officers rushed the home.
According to Gloucester Township Police, the gunman was found dead inside the home, but authorities did not fire any rounds or exchange in gunfire with the man. Police are currently interviewing an adult woman who was in the home. She was not injured.
"We have also recovered a female from the residence who is not injured," Chief Harry Earle told KYW Newsradio, "and we obviously have an investigation to conduct and interview her and gather some more details."
Among the unanswered questions? What started this standoff.
Kevin Bullock tells Eyewitness News he was trying to get to his girlfriend's house after speaking to her on the phone.
"When I was speaking to my significant other, she said she heard the first gunshot around 9 o'clock and then she heard another series of gunshots a few minutes after that, and she said she didn't stop hearing them until after 12. She said she heard a lot of gunshots," said Bullock.
The standoff prompted Gloucester Township District Public Schools and Black Horse Pike Regional Schools to close Thursday.
"Bus and children walking through where we have a gentleman firing at police officers was a dangerous condition that we didn't want children or really anyone exposed to at that point in the neighborhood," Earle added.
Eighteen residents were also evacuated to a nearby firehouse, while others were asked to stay indoors until the situation was resolved.
Article continues below
---
advertisement


---
Author:
http://philadelphia.cbslocal.com/2018/01/11/barricade-situation-brittany-woods/
Archives
---
More Articles