Murphy Outlines Plans, Signs Order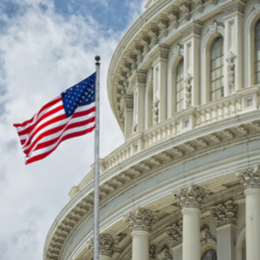 Flanked by family, friends and current and former state officials, one-time Wall Street financier Phil Murphy became New Jersey's 56th governor in a ceremony at the Trenton War Memorial, complete with a traditional 21-gun salute.
And the new governor wasted little time in getting to work.
Murphy's first act? Signing an executive order promoting equal pay for women. It's just part of the change Murphy promised to the people of the state.
"They voted to build a stronger and fairer New Jersey that works for every New Jersey family ," the governor said, "and they elected a governor and a lieutenant governor and a legislature with a duty to carry out this promise."
Across the aisle, Republicans already with a raised eyebrow on balancing cost.
"We have to be very careful it's not going to be spending and more taxes, that's what I'll stand against," said Republican Leader Jon Bramnick.
Property taxes are already sky high. Senator Robert Menendez noting one of the biggest complaints for New Jersey homeowners.
"How do you get property tax relief for working families and middle-class families in New Jersey?" said the senator.
For the first time in eight years, Democrats will control everything under the Golden Dome, a fact not lost on legislative Republicans like Atlantic County state Sen. Chris Brown.
"We need to find a way to make sure that we make New Jersey affordable and a place that people can work, live, raise their families and hopefully retire someday," Brown told KYW Newsradio.
Murphy's half-hour address hit on all the major themes of the campaign that led him to this moment, providing a better break for all of New Jersey's 9 million people. That includes everything from requiring the wealthy to pay more in taxes to improving jobs and education, and, yes, legalizing marijuana for recreational use.
Strolling into politics, Murphy touched on his deep Irish roots, his love of the Kennedy's–the bible he took the oath on. It's the same one JFK used in 1961.
"It's no secret that dad is a fan of the Kennedys, being Irish and from Boston, it's kind of a requirement," said the governor's daughter, Emma Murphy.
And while Murphy worked hard to strike a bipartisan tone, he went after the Trump administration, vowing to do whatever's necessary to protectGarden State interests.
"It is really not so much a battle between Democrats and Republicans but a battle between right and wrong, between standing up for the people of New Jersey or standing for failed Washington politics," Murphy added.
Democrats, like Gloucester County Assemblyman John Burzichelli, were generally pleased with their new governor's performance, especially one part in particular.
"The touch of having the Kennedy family bible at this statehouse because of Gov. Murphy's long admiration of the Kennedy policies I thought set a really nice tone," Burzichelli said.
The governor also noted the diversity of his administration, from the first black woman to serve as lieutenant governor in Sheila Oliver to the first Sikh to be appointed attorney general anywhere in America. Gurbir Grewal had served former Gov. Chris Christie as Bergen County prosecutor. Christie was in attendance for the inauguration of his successor, along with former governors from Jim Florio to Jon Corzine.
Murphy will hold his Inaugural Ball tonight in the Meadowlands.
Article continues below
---
advertisement


---
Author:
http://philadelphia.cbslocal.com/2018/01/16/phil-murphy-to-take-oath/
Archives
---
South Jersey Biz Digital Edition
Man Accused Of Trying To Kill Toms River Police Detective
School Bus Driver Charged In Crash That Injured 8 Students In South Jersey
Man Gets 40-Year Sentence For Killing Couple In Their Camden Home
Police Searching For Man Who Allegedly Sexually Assaulted Woman In Camden Home
Gov. Murphy Says Bill To Legalize Recreational Marijuana In NJ Short On Votes
Lindenwold Man Sentenced For Shooting Camden County Metro Officer In Leg
1 Dead, 3 Injured In Shooting At Camden After-Hours Club
Camden City Council Puts Brakes On Limiting Roadside Memorials After Hearing From Grieving Families
Increased Security At Clearview Regional Middle School After Bomb Threat Discovered In Bathroom
Homeless Veteran Johnny Bobbitt Pleads Guilty In State Court For Role In GoFundMe Scam
Driver Killed In Single-Vehicle Crash After Truck Found Overturned On Field Near High School In Woolwich Township
2 Dead In Multi-Vehicle Crash In Gloucester County During Winter Storm
Prosecutors Probe Slayings Of 2 Shot In Idling Car In Camden
Gloucester County Dealing With Recent Spike In Hepatitis A Cases
More Articles