South Jersey Musicians Create Their...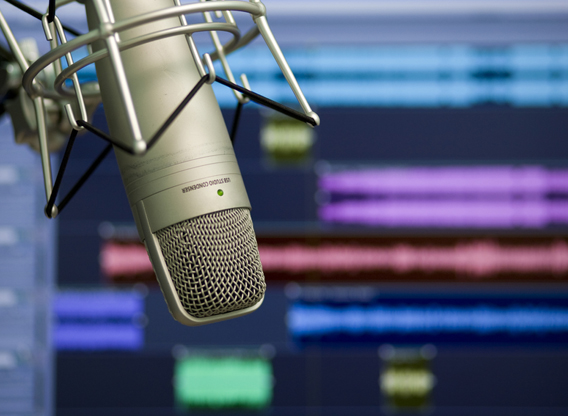 South Jersey Musicians Create Their Own Eagles Fight Song
PHILADELPHIA (CBS) – The Eagles have had quite the inspirational run so far. Their unexpected season has fans singing their praises. For two South Jersey musicians, it's their own original Eagles tribute song.
To hear David Coles a.k.a "Say What?" tell it, he came up with the Eagles as underdogs idea that has now become a source of pride for Eagles nation.
inRead invented by Teads "I kind of started the bone thing, the dog thing, rather," he said.
What would eventually become the song's chorus came to him in the middle of the night.
"I actually woke up out of my sleep saying, Nick Nack Paddy Wack," he said.
All he had to do was take that nursery rhyme turned Nick Foles-inspired line to his friend and musical collaborator Anthony Barnes, who raps under the stage name AB.
"We don't write, we don't use inkpens or nothing," Barnes said. "Everything is in the head."
Three days later, they had a song. It's called "First Time for Everything." They recorded it at The Polygon recording studio in Cherry Hill, New Jersey.
"Nick Nack Paddy Wack give a dog a bone! Nick Nack Paddy Wack give a dog a bone!" AB raps during the song's hook.
The beat, believe it or not, was created by Terry Jones, a Redskins fan and frequent AB collaborator, who insists he's a member of the Bird Gang this time around.
"I'm supporting y'all. I'm supporting y'all," Jones said with a laugh.
Two longtime Eagles fans and a Redskins fan have come up with an infectious, Eagles hype song that also tells the story of a magical, unexpected season.
"It tells you about everything, how we're underdogs, Wentz led the team up until this point, now Foles takes over," Barnes said.
The song also includes a reference to Eagles owner Jeffrey Lurie's now famous celebration dance following the Eagles divisional win over the Falcons on January 13th.
"Now dance Jeffrey Lurie! Who says the Eagles couldn't do it?" AB raps.
It's ultimately a song they hope will have Eagles players and fans alike doing the "Jeffrey" after a Super Bowl victory on Sunday.
"I'm looking at parades, I'm looking at pep rallies, I'm looking at clubs banging the song and just having a good time," Barnes said.
"Can you imagine how much hype that would bring to them, just listening to a song like this?" Coles said. "I could see that bringing a little enthusiasm to the players and to the fans. It's hot, the song is hot."
"First Time for Everything" won't be available on iTunes until after the Super Bowl. But if you need music for your party or pep rally this weekend, Barnes has another Eagles song available on iTunes called "Out with the Old."
In all, Barnes has written some 17 Eagles-inspired songs since the 1999 season.
Article continues below
---
advertisement


---
Author:
http://philadelphia.cbslocal.com/2018/02/01/eagles-tribute-song-south-jersey-musicians-super-bowl-2018/ --Trang Do
Archives
---
More Articles