Explosions Rock Ambulance Company In...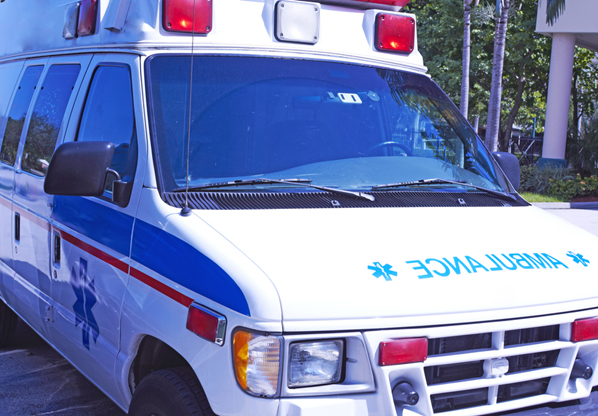 Explosions Rock Ambulance Company In Salem County
SALEM COUNTY, N.J. (CBS) – Investigators are looking to determine the cause of a fire that left several ambulances destroyed in South Jersey on Monday morning.
The two-alarm fire broke out at the Woodstown American Legion Ambulance Association building, which is on Maple Court, just off Route 40.
Authorities say the 911 calls first came in at around 4 a.m.
Neighbors tell Eyewitness News they heard several explosions.
"All of a sudden I heard an explosion, and then about two or three minutes later I heard another explosion. And then I heard a total of four," said resident Natalie Jackson.
It took about an hour and a half for crews to place the fire under control.
According to firefighters, oxygen tanks in each ambulance exploded as the fire moved from the right side of the building to the left.
The president of the association, Joe Valentine, says four crew members were able to escape safely, but six ambulances were burnt to a crisp.
"One of them woke up and smelled the smoke," Valentine said. "He's a firefighter and checked upstairs in the attack and didn't see anything, and then he went out in the ambulance bays and saw smoke, so he went out and got the other crew out."
Valentine says nearby towns will help cover emergency calls until the vehicles can be replaced.
At this time, New Jersey State fire marshals are still trying to determine how the blaze here began, while the association members focus on rebuilding.
"We are going to take a little time to recover," Edel Husky, a volunteer firefighter, said. "It is very hard, emotionally, but with the support of everybody, we are going to go on."
Article continues below
---
advertisement


---
Author:
http://philadelphia.cbslocal.com/2018/02/19/woodstown-ambulance-company-fire/
Archives
---
More Articles