Camden County Announces Wide-Reaching...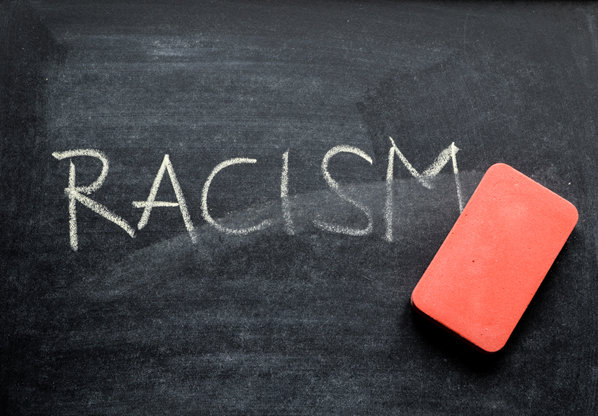 Camden County Announces Wide-Reaching Lawsuit Against Opioid Manufacturers, Distributors
PHILADELPHIA (CBS) – Social media posts depicting white children in blackface makeup and saying "n*****" earlier this week rocked the Maple Shade School District but the incident is far from isolated in the Delaware Valley.
In the fall of 2017, Eyewitness News reported on similar incidents involving KKK symbols and swastikas being carved into pumpkins and rocks reportedly being thrown at African-American cheerleaders.
"It's as daily thing," said Dr. Howard Stevenson of the University of Pennsylvania, adding "some days are great, but some days are really rough."
"It's just becoming more prevalent because it's becoming more overt," said family psychologist Dr. Argie Allen.
Dr. Stevenson is professor of urban education and also the executive director of the Penn Racial Empowerment Collaborative. The team at REC works to help educators and community groups better navigate racial experiences.
"We prepare our children for all sorts of things they will never encounter," Dr. Stevenson said. "Don't talk to strangers, and don't take candy from strangers. The idea that you'd prepare kids for incidents that we think are much more prevalent than strangers picking kids up isn't smart."
Dr. Stevenson says children thus far are not prepared to handle such incidents and the consequences could be serious.
"I just don't understand how the kids don't realize that it's wrong," said Maple Shade High School parent Debbi Heckmann.
"It's very similar to being traumatically abused physically," said Dr. Allen. "Often times that can create a sense of insecurity that paralyzes them both mentally and physically so parents need to understand the impact of this and keep the conversation going."
Experts suggest the conversation begin at home with parents.
For parents of students who may be the culprits of hateful language or behavior, child psychologist Dr. Robin Smith stresses the key is to understand where the thought began, perhaps saying, "I don't want to demonize you for it. I want to understand you. Where'd you learn it? Who taught you that? Who hurt your own heart? And your own young mind?"
If the parent suspects they too may have demonstrated insensitive behavior, begin with an admission.
"If that parent has been heard by their child making racist comments, making a joke – be honest, I've made some mistakes. I'm willing to change," Dr. Allen told Eyewitness News anchor Rahel Solomon.
She suggests that parents also build up their kids to have self-confidence and value but warn "there are people out there who are wounded themselves, and sometimes they say racist things."
For educators, the experience of confronting such racial issues in the classroom can be overwhelming, according to Dr. Stevenson.
"Having that conversation is like walking across the LA Freeway because your stress gets so high. You sweat, you start to stammer," he said. He suggests teachers and administrators begin with acknowledgement that the incident happened.
"I saw this racial element, I'm sorry you had to go through it, are you OK?" Dr. Stevenson suggested. Educators should then offer protection or sheltering from future attacks for the student. He says his research has found that students become most disturbed when incidents happen in the presence of adults and adults don't respond effectively.
"This is not a conversation for white people, or black people," said Dr. Allen, adding this is a "conversation for all people."
Article continues below
---
advertisement


---
Author:
http://philadelphia.cbslocal.com/2018/02/22/experts-parents-educators-racism/ --Rachel Solomon
Archives
---
More Articles