Hundreds Concerned About School Safety..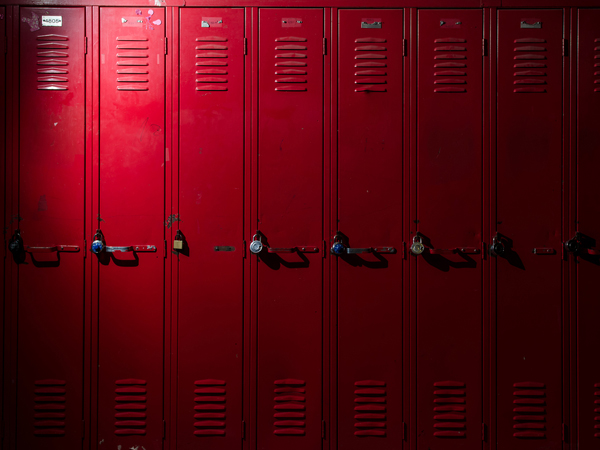 Hundreds Concerned About School Safety Pack Cherry Hill School Board Meeting
CHERRY HILL, N.J. (CBS) — Hundreds of students and parents came to the Cherry Hill Board of Education meeting Tuesday night to listen, and voice concerns about student and employee safety.
The regularly scheduled meeting came hours after hundreds of students walked out of Cherry Hill East High School Tuesday morning, to protest the suspension of a teacher named Timothy Locke.
Cherry Hill East Students Walk Out In Support Of Teacher Placed On Administrative Leave
Students insist that Locke spoke to a class about the school shooting in Parkland, Florida and expressed concerns that a similar scenario could play out in Cherry Hill. Board officials maintain they cannot comment on the Locke scenario because it's a personnel issue.
"This is a human resources matter. I cannot speak to the facts related to the case," board president Dr. Barry Dickinson said at the meeting.
Students and parents spoke before board members to express concerns about general school safety.
Cherry Hill East student Lauren Atkin criticized the timeline for a district plan to increase safety protocols.
"While I understand that Cherry Hill 2020 plan will put in place vestibules and cameras, I urge you to take more immediate action and include the Cherry Hill Police force in your plans," Atkin said.
"The kids are absolutely right. You can just walk in that school, you can go absolutely anywhere," one parent said.
And if a shooter was to get inside, the school's security guards are bringing batons to a gunfight. Mayor Chuck Cahn wants to fix that right away.
"Arm our officers immediately. Provide some security for our children. Implement a real security plan, a detailed plan," said Cahn.
District officials say the safety of all 11,000 students is a top priority and they will continue to work with law enforcement to develop safety plans.
Article continues below
---
advertisement


---
Author:
http://philadelphia.cbslocal.com/2018/02/27/cherry-hill-meeting-timothy-locke/
Archives
---
South Jersey Biz Digital Edition
Man Accused Of Trying To Kill Toms River Police Detective
School Bus Driver Charged In Crash That Injured 8 Students In South Jersey
Man Gets 40-Year Sentence For Killing Couple In Their Camden Home
Police Searching For Man Who Allegedly Sexually Assaulted Woman In Camden Home
Gov. Murphy Says Bill To Legalize Recreational Marijuana In NJ Short On Votes
Lindenwold Man Sentenced For Shooting Camden County Metro Officer In Leg
1 Dead, 3 Injured In Shooting At Camden After-Hours Club
Camden City Council Puts Brakes On Limiting Roadside Memorials After Hearing From Grieving Families
Increased Security At Clearview Regional Middle School After Bomb Threat Discovered In Bathroom
Homeless Veteran Johnny Bobbitt Pleads Guilty In State Court For Role In GoFundMe Scam
Driver Killed In Single-Vehicle Crash After Truck Found Overturned On Field Near High School In Woolwich Township
2 Dead In Multi-Vehicle Crash In Gloucester County During Winter Storm
Prosecutors Probe Slayings Of 2 Shot In Idling Car In Camden
Gloucester County Dealing With Recent Spike In Hepatitis A Cases
More Articles