2 Contestants With Local Ties...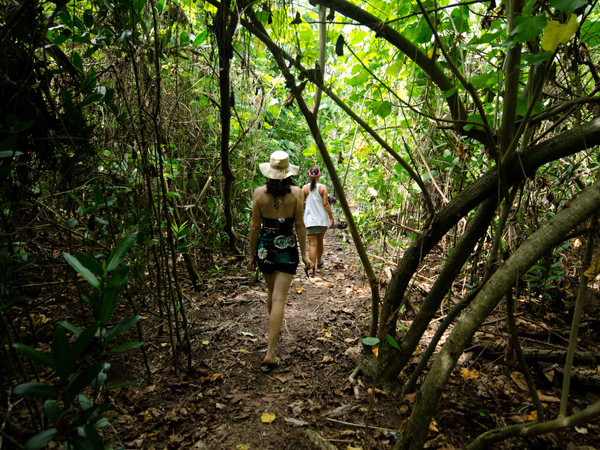 2 Contestants With Local Ties Competing On 'Survivor: Ghost Island'
PHILADELPHIA (CBS) – Twenty castaways, including two from the Delaware Valley, are competing against each other on "Survivor" as the series returns for its 36th season on CBS.
Contestant Laurel Johnson, 29, is originally from Cherry Hill, New Jersey. She is a financial consultant and currently lives in Minneapolis.
Contestant Wendell Holland, 33, is a furniture designer and was born and raised in Philadelphia.
Holland graduated from Harriton High School, attended Morehouse College in Atlanta and graduated from University of Pennsylvania Law School in 2011.
The Philly native says he's been a fan of the show since season 18.
"I've always wanted to be on the show. So since I started watching I've been applying and I guess that's my vested interest: me wanting to go on the show," Holland tells CBS3's Vittoria Woodill.
But he says what made his final audition tape different was the focus. Now a reclaimed wood furniture designer and owner of custom furniture company Beve, he says he's never felt more like himself.
"Right now I feel like I'm living my best self. I'm putting so much into what I love and I think they saw that in my audition tape," said Holland.
"GHOST ISLAND"
This season, themed "Ghost Island," features 20 new castaways divided into two groups of 10 and centers around the bad decisions of past players. In a new twist, players may be sent to a separate haunted island filled with Survivor relics from the previous 35 seasons of the show.
The question is: will these new players be able to learn from the past mistakes of others and "reverse the curse," or will the past come back to haunt them?
"SURVIVOR continues to be a complicated game of social politics and everything rests on one's ability to make the right decision at the right time," said executive producer and host Jeff Probst. "This season, Ghost Island serves as a constant reminder that one bad decision can haunt a player forever."
The 36th season kicked off on Wednesday night.
Photo credit: ChameleonsEye / Shutterstock.com
Article continues below
---
advertisement


---
Author:
http://philadelphia.cbslocal.com/2018/02/28/survivor-wendell-holland/ --Vittoria Woodill
Archives
---
South Jersey Biz Digital Edition
Man Accused Of Trying To Kill Toms River Police Detective
School Bus Driver Charged In Crash That Injured 8 Students In South Jersey
Man Gets 40-Year Sentence For Killing Couple In Their Camden Home
Police Searching For Man Who Allegedly Sexually Assaulted Woman In Camden Home
Gov. Murphy Says Bill To Legalize Recreational Marijuana In NJ Short On Votes
Lindenwold Man Sentenced For Shooting Camden County Metro Officer In Leg
1 Dead, 3 Injured In Shooting At Camden After-Hours Club
Camden City Council Puts Brakes On Limiting Roadside Memorials After Hearing From Grieving Families
Increased Security At Clearview Regional Middle School After Bomb Threat Discovered In Bathroom
Homeless Veteran Johnny Bobbitt Pleads Guilty In State Court For Role In GoFundMe Scam
Driver Killed In Single-Vehicle Crash After Truck Found Overturned On Field Near High School In Woolwich Township
2 Dead In Multi-Vehicle Crash In Gloucester County During Winter Storm
Prosecutors Probe Slayings Of 2 Shot In Idling Car In Camden
Gloucester County Dealing With Recent Spike In Hepatitis A Cases
More Articles