10-Year-Old Boy Accused Of Threatening..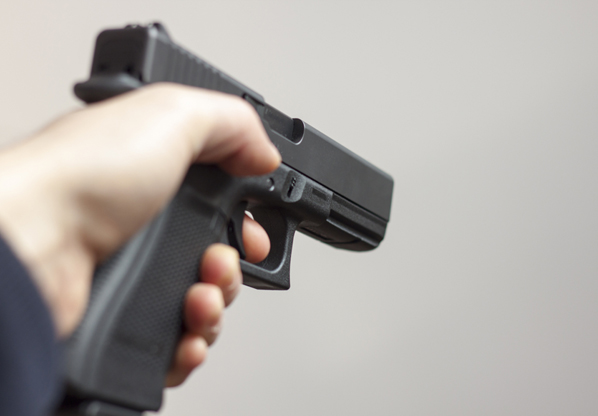 10-Year-Old Boy Accused Of Threatening School Shootings In Gloucester County
GLOUCESTER COUNTY, N.J. (CBS) — A young boy has been arrested after officials say he made several threats against schools in Gloucester County on Thursday morning.
Officials say a 10-year-old boy was arrested for threatening school shootings today and tomorrow. Franklin, Elk and Delsea School Districts all decided to cancel school as police investigated the emailer who continued to send threats all morning.
Police say the first threatening email was sent to a Reutter School teacher around 1:30 a.m. The email threatened shootings at two Franklin Township elementary schools.
When police were investigating, more threats were sent to teachers, principals, and the superintendent's office.
Police say they tracked the IP address to a home in Franklin Township where they arrested the 10-year-old boy. The parents say they did not know their son was making these threats.
Police say the young boy admitted to emailing the school threats.
"The juvenile made a specific reference that there would be a shooting at Reutter School today which we deemed as untrue, and also that there would be a shooting at Main Road School tomorrow which we deemed to be untrue," said Franklin Township Police Lt. Matt DeCesari. "There's no threat to any of our schools at this time."
The boy has been charged with making terroristic threats and causing false public alarm. He is also receiving psychological help.
"This is an unfortunate situation where a student was online hiding behind a computer making threatening statements, making bad decisions, so I can't tell you enough how important it is to be aware of what your children are doing online," said Franklin Township Schools Superintendent Troy Walton.
Delsea Regional High School junior Lena Viti isn't happy about missing school, especially if she has to make it up.
"I think it's ridiculous. I think that people are looking for attention and this is how they seek it, but it's not the way to go about it," she said.
Edie Pierce has to alter her day to watch her grandsons and has been answering questions about school threats all day.
"It's scary, it's unnerving, it's frightening. I was a teacher for 28 years and things have escalated to where I'm glad I'm not teaching anymore," said Pierce.
The schools plan to reopen on Friday.
Article continues below
---
advertisement


---
Author:
http://philadelphia.cbslocal.com/2018/03/01/gloucester-county-school-threats/
Archives
---
More Articles