New Jersey Crews, Homeowners Deal With..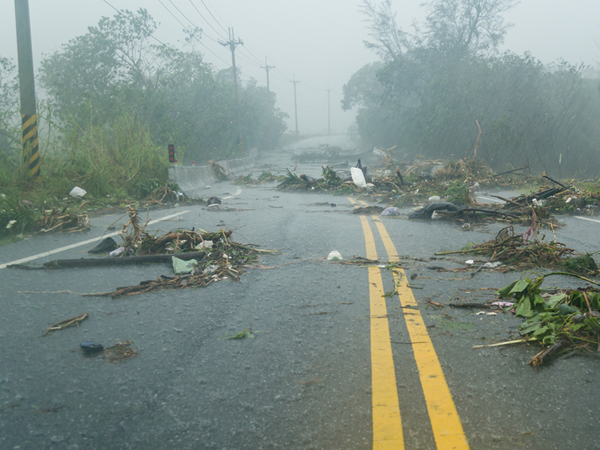 New Jersey Crews, Homeowners Deal With Aftermath Of Powerful Nor'easter
HADDON HEIGHTS, NJ (CBS) – It was snowing sawdust and mulch Saturday, as tree crews tackled the aftermath of an extremely windy winter storm.
Bob Borzotta woke up to the sound of this tree falling onto his home on Hillside Avenue in Haddon Heights.
"There was a big crash, my wife and son started yelling 'hey tree's coming down'," recalls Borzotta.
Now that the storm is over the headache begins, trying to figure out how much insurance will cover.
"It looks like it's outside and on the front little bit and on the side, the deck got some damage but you know everyone is safe that's all we really care about," says Borzotta.
During the peak of the storm wind gusts topped 60 miles per hour in parts of South Jersey.
A few streets away in Haddon Heights another crew was removing a tree that fell on a home on West High Street.
The Defoney family were not home when the tree went down.
"It's pretty scary but I was worried about my dogs," says Gabby Defoney.
Despite the hole in the roof the family were able to stay in their home overnight.
"It could have been worse, nobody was home, nobody got hurt, dogs were there and my kids were worried but they were fine," says Shawn Defoney.
Utility repair crews are also busy as they work to restore power to tens of thousands of customers.
By late Saturday afternoon the majority of customers who lost power in South Jersey had it back.
Because of all the downed trees and other hazards power company's PSEG and Atlantic City Electric say it will most likely take until Sunday night before power is restored to all homes.
Article continues below
---
advertisement


---
Author:
http://philadelphia.cbslocal.com/2018/03/03/new-jersey-crews-homeowners-deal-with-aftermath-of-powerful-noreaster/ --Cleve Bryan
Archives
---
South Jersey Magazine Digital Edition
South Jersey Man Survives 'Friends' Lighting Him On Fire In Sleep
Man 'Executed' Woman He Met On Marketplace App To Buy Cellphone
Two Families Displaced, Four Townhouses Damaged In Sicklerville Fire
New Jersey Man Gets Life Without Parole In Murders Of Woman, Baby
NJ Mother Who Smothered 3-Month-Old Baby After Heavy Drinking Gets Prison Time
12 Arrested In Trafficking Untraceable 'Ghost Gun' Assault Rifles, Drugs, New Jersey Attorney General Says
3 Confirmed Measles Cases In Lakewood
Nearly $2 Billion Wagered On Sports In New Jersey In Nine Months
Woman Charged With Animal Cruelty After Emaciated Dog Found Eating Carcass Of Another Dog
Search Continues For Killer After 21-Year-Old Woman Fatally Shot Inside Car In Willingboro
Homeless Veteran Johnny Bobbitt, Katelyn McClure Plead Guilty For Roles In $400,000 GoFundMe Scam
Fire Damages Pizza Restaurant In Gibbstown
Serious Injuries Suffered In Multiple-Vehicle Crash On South Black Horse Pike In Gloucester County
Arena Football League Officially Coming To Atlantic City
More Articles