Recent Nor'easters Unearth 'Ghost...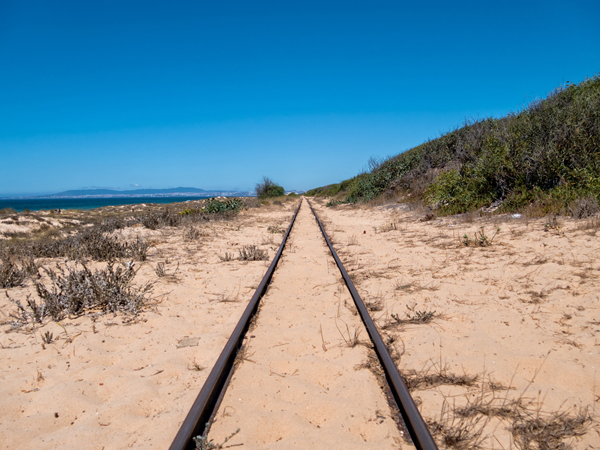 Recent Nor'easters Unearth 'Ghost Tracks' At Cape May Beach
CAPE MAY, N.J. (CBS) — Pieces of the past have been unearthed on the Jersey Shore as historic rails have been revealed after the sands of time pushed them aside in Cape May.
It's not what the tide washed in, but out, that has people flocking to Higbee's Beach on the Delaware Bay side of Cape May.
A string of recent nor'easters caused enough erosion to expose about 100 feet of abandoned railroad tracks known as the "Cape May ghost tracks."
"From time to time, depending upon the storm, the weather, or whatever is going on, the tracks show up and we call them the ghost tracks because you never know when they are going to appear," said Harry Bellangy of the Greater Cape May Historical Society.
Locals say the tracks haven't been seen in four or five years, and one of the reasons so many people are coming out to see them now is because of some fancy photography taken earlier this week.
Local photographers Werner Tedesco and Dave Callahan used flashlights and long exposure photo techniques to make it look like a ghost train was coming down the ghost tracks. The photos are being widely circulated online, inspiring visitors to come take their own pictures.
"I think it's awesome, it's really nice," said Cape May resident Beth Acker.
According to experts with the Museum of Cape May County, the railroad tracks only runs for a mile or two and date back to around 1915. They didn't transport people, but canons and shells to the beach as part of an artillery testing ground run by Bethlehem Steel during World War I.
Not only did our military fire munitions into the Delaware Bay off these tracks, so did the Brits and the Russians.
Interestingly enough, these World War I era tracks were only supposed to be used for a few years and a century later they are still here.
"There's even wood here, I mean, it's impressive," said Acker.
But get your pictures soon as there's no telling when the shifting sands will bury the ghost tracks again.
Article continues below
---
advertisement


---
Author:
http://philadelphia.cbslocal.com/2018/03/15/cape-may-beach-ghost-tracks/ --Cleve Bryan
Archives
---
More Articles