Dream Season for Haddonfield Basketball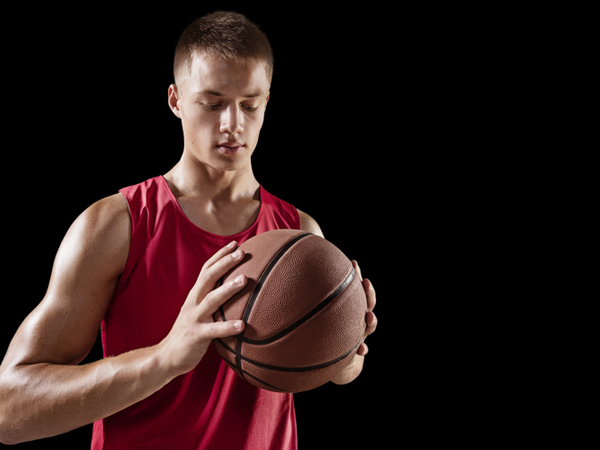 Haddonfield's boys' basketball team had big goals this season but the Bulldogs entered the year as underdogs in terms of winning a South Jersey championship.
Camden, which had won six consecutive sectional titles, was the preseason favorite to successfully defend its South Jersey title.
As it turns out both teams again met in a classic playoff game, one that was the turning point to the Bulldogs season.
Haddonfield also had the inconvenience of not having a home court due to renovations. The Bulldogs played most of their home games at Cherry Hill East.
Still, none of that mattered as Haddonfield won the Colonial Conference Liberty Division title and earned the No. 2 seed in the South Jersey Group 2 playoffs. (Camden was the No. 3 seed while Cinnaminson was seeded first).
A key for Haddonfield in the postseason was the return of 6-0 senior Will Bond, who was thought to be out for the season after breaking his left wrist.
Bond, who averaged 15 points per game before his injury, gave the Bulldogs a major boost by returning on March 1 in a 52-45 second round playoff win over Colonial Conference rival Haddon Heights.
He scored four points off the bench and provided the one thing that Haddonfield needed most – depth.
The win over Haddon Heights vaulted the Bulldogs into the South Jersey Group 2 semifinal against Camden.
Last year Camden earned a 42-40 overtime win over the Bulldogs in the South Jersey final.
As hard as it is to believe, the two teams played a game with equal intensity and drama.
Playing a home game at Cherry Hill West, Haddonfield scored a 54-53 overtime win over Camden as junior point guard Mike DePersia scored on a put-back with three seconds left.
DePersia was sensational all season but he took his game up a notch in the playoffs. Against Camden he scored 18 points while 6-7 junior Dan Fleming added a game-high 19 points.
Haddonfield then earned a workmanlike 62-45 win over Lower Cape May in the South Jersey Group 2 final as 6-4 junior Aiden Blake had a team-high 16 points and Bond added 14. This game was never really competitive after Haddonfield jumped out to a 12-0 start.
The Bulldogs then had to win a 43-39 grind-it-out defensive struggle over favored Rumson in the state Group 2 semifinal. Bond and Fleming each scored a team-high 10 points.
Haddonfield then won its first state title since 2007 with a 62-45 win over Newark Central, using a 23-12 fourth quarter advantage.
DePersia, who scored a game-high 22 points, hit 11 of 12 free throws and Bond connected on all seven foul shots while scoring 13 points.
Haddonfield then ended its season with a 62-54 loss to Group 3 state champion Nottingham in a Tournament of Champions opening round game.
Coach Paul Wiedeman's Bulldogs finished 29-4 while playing their usual challenging schedule. With juniors such as DePersia, Blake, Fleming and forward Dylan Heine, Haddonfield will have a strong nucleus to defend its title.
Bond and starter Ben Schroeter will be missed but entering next year, Haddonfield will clearly be the team to beat.
© SouthJersey.com 2018. All rights reserved. This article or parts thereof may not be reprinted or reproduced by any other party without the express written consent of SouthJersey.com. For more information, please call 856-797-9910.
For more Local Sports features, visit our South Jersey Sports page.
Article continues below
---
advertisement


---
Author:
Marc Narducci
Archives
---
Can't Hack It
Filling a Critical Void
Flyers reshape team
Power 50
A strong showing by South Jersey products in the MLB Draft
Cryptocurrency: Seeing Through the Hype
(Almost) Business as Usual
High school football teams keep a healthy balance during summer workouts
Putting the Success in Succession
Phillies' Realmuto is heating up
South Jersey pitcher is 37th pick in MLB draft
Mainland grad fully enjoys MLB draft
Millville's Kenndy moving up the minor league ladder
Phillies not in a bad position at the All-Star break
Memorable season for Bishop Eustace baseball
More...