Students Rush To Help Residents In...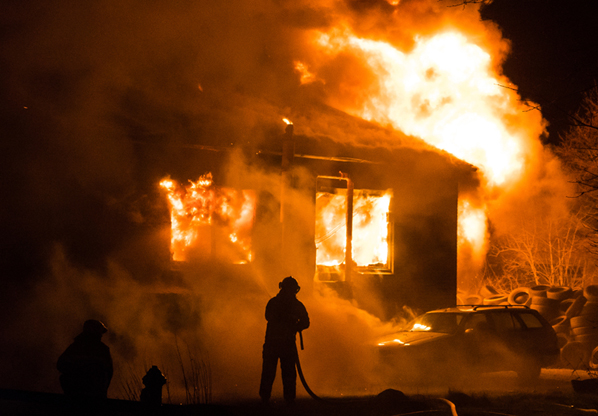 Students Rush To Help Residents In Deadly Fire Near Rutgers-Camden Campus
CAMDEN, N.J. (CBS) – Two college students are being hailed as heroes for trying to save two men from their burning home in Camden early Friday morning.
The fire started just before 12:30 a.m. at 206 Cooper Street, just off Rutgers University-Camden campus.
A Camden County fire marshal told Eyewitness News a man was in his 50s died. He lived in the home with his father, who is in his 90s, and did survive.
The building is right across the street from a Rutgers dormitory. Sophomore Sam Tuero took video of the fire from his dorm room window and said he saw two students breaking down the door. They came out of the building a short time later with the father and son who were inside.
"We had a couple of friends in my dorm, and we saw fire bursting out of the side of the building. There was a huge hole and then we saw a couple of kids running outside," Tuero said. "They broke down the window to the door, they ran in there, they pulled two people, two elderly people out and I want to say maybe a minute or two after that, the police department was down here, the fire department was down there, everyone that needed to be down here was here."
There is no word on the condition of the man in his 90s who survived the fire.
The cause of the fire is under investigation.
Article continues below
---
advertisement


---
Author:
http://philadelphia.cbslocal.com/2018/03/23/students-rush-to-help-residents-in-fire-near-rutgers-camden-campus/ --Trang Do
Archives
---
South Jersey Magazine Digital Edition
South Jersey Man Survives 'Friends' Lighting Him On Fire In Sleep
Man 'Executed' Woman He Met On Marketplace App To Buy Cellphone
Two Families Displaced, Four Townhouses Damaged In Sicklerville Fire
New Jersey Man Gets Life Without Parole In Murders Of Woman, Baby
NJ Mother Who Smothered 3-Month-Old Baby After Heavy Drinking Gets Prison Time
12 Arrested In Trafficking Untraceable 'Ghost Gun' Assault Rifles, Drugs, New Jersey Attorney General Says
3 Confirmed Measles Cases In Lakewood
Nearly $2 Billion Wagered On Sports In New Jersey In Nine Months
Woman Charged With Animal Cruelty After Emaciated Dog Found Eating Carcass Of Another Dog
Search Continues For Killer After 21-Year-Old Woman Fatally Shot Inside Car In Willingboro
Homeless Veteran Johnny Bobbitt, Katelyn McClure Plead Guilty For Roles In $400,000 GoFundMe Scam
Fire Damages Pizza Restaurant In Gibbstown
Serious Injuries Suffered In Multiple-Vehicle Crash On South Black Horse Pike In Gloucester County
Arena Football League Officially Coming To Atlantic City
More Articles