Easter Sunday Burglar ID'd By Video...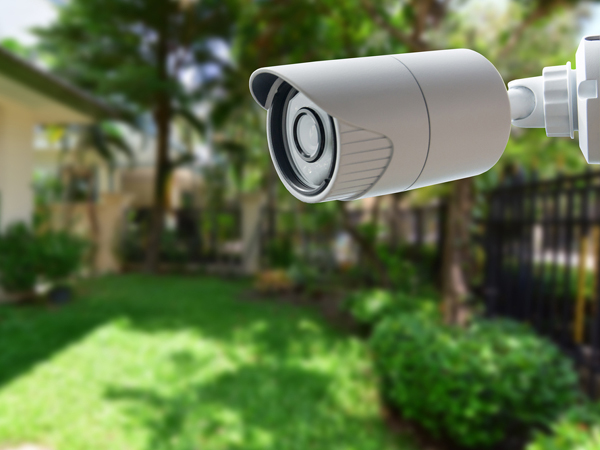 GLOUCESTER TOWNSHIP, N.J. (CBS) — A video doorbell system tipped off a Camden County family on Easter Sunday that their home was being burglarized while they were more than an hour away.
The family who lives at the home didn't want to be identified but talked to CBS3, saying they're thankful for the security camera inside their doorbell that captured the suspect, 32-year-old Laura Declemente.
"It's terrifying!" said the mom of two who lives at the home. "You're far away, there's nothing you can do."
She added that her home's motion-sensor security system pinged her cell phone that someone was at her door. Through a camera in her doorbell, she and her husband watched remotely on her cell phone as a strange woman nervously stood at their door.
"We're trying to figure out who this person is. And nobody recognizes her," the mom said.
"As we're watching, to figure out who this person was in front of our house, we watched her literally break in through our door and walk through our house," said the woman's husband.
The mom said she quickly called the police and then called her neighbor. The neighbor drove to the home, walked inside, yelled at Declemente to leave, and then took out his phone, snapped photos of her before she fled.
Police said bystanders should never confront someone they suspect is committing a crime, but officers also point out the neighbor did everything else right.
"The Good Samaritan does a great job," said Lt. Mark Benton with Gloucester Township Police Department. "He has a cell phone with him and the way technology is right now, he's able to get pictures of her, he's able to get pictures of the vehicle and he's able to give of a good description.
Declemente's mom told CBS3 that her daughter has a drug problem and that her family has been trying to get her help for more than 15 years.
Decelemente is charged with two counts of burglary. She's is locked up at the Camden County jail with no bond.
Article continues below
---
advertisement


---
Author:
http://philadelphia.cbslocal.com/2018/04/03/burglar-id-video-doorbell-system/
Archives
---
South Jersey Biz Digital Edition
Man Accused Of Trying To Kill Toms River Police Detective
School Bus Driver Charged In Crash That Injured 8 Students In South Jersey
Man Gets 40-Year Sentence For Killing Couple In Their Camden Home
Police Searching For Man Who Allegedly Sexually Assaulted Woman In Camden Home
Gov. Murphy Says Bill To Legalize Recreational Marijuana In NJ Short On Votes
Lindenwold Man Sentenced For Shooting Camden County Metro Officer In Leg
1 Dead, 3 Injured In Shooting At Camden After-Hours Club
Camden City Council Puts Brakes On Limiting Roadside Memorials After Hearing From Grieving Families
Increased Security At Clearview Regional Middle School After Bomb Threat Discovered In Bathroom
Homeless Veteran Johnny Bobbitt Pleads Guilty In State Court For Role In GoFundMe Scam
Driver Killed In Single-Vehicle Crash After Truck Found Overturned On Field Near High School In Woolwich Township
2 Dead In Multi-Vehicle Crash In Gloucester County During Winter Storm
Prosecutors Probe Slayings Of 2 Shot In Idling Car In Camden
Gloucester County Dealing With Recent Spike In Hepatitis A Cases
More Articles