Flyer-Penguins Should be a Classic...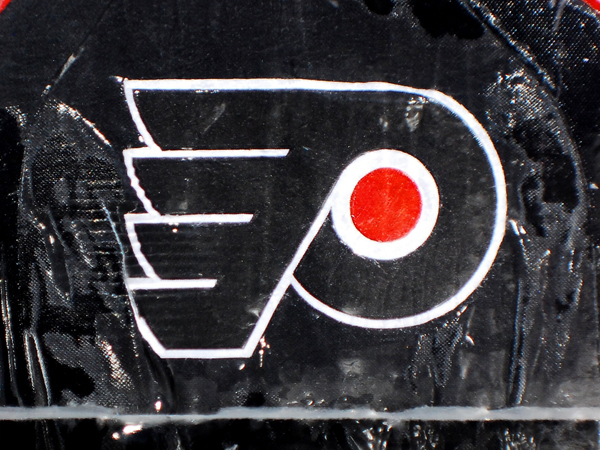 Flyer-Penguins Should be a Classic Series
The Flyers will be meeting the Pittsburgh Penguins in the first round of the Stanley Cup playoffs, renewing one of the NHL's top rivalries.
Make no mistake, these in-state rivals don't like each other very much, which should only add some spice to a series that really needs none.
There may not be a more despised player among Flyers fans than Penguins center Sidney Crosby, a future Hall of Famer, who has led Pittsburgh to the last two Stanley Cups and three overall.
Believe it or not, Crosby, who is in his 13th NHL season, is only 30-years-old. Crosby had some injury issues in the middle of his career but in the last five years he has played 75 or more games and this year appeared in all 82. He had 29 goals and 60 assists.
Against the Flyers he seems to take his game up a notch, which is hard since he is dominating against virtually any team.
This season the Penguins won all four games against the Flyers, going 2-0-2, including two 5-4 overtime wins. Crosby had two goals and seven assists in the four games.
In 63 career regular season games against the Flyers he has 93 points (38 goals, 55 assists). The only team he has more regular season points against is the New York Islanders, with 108 in 62 games.
Crosby is also known to take his game up a notch in the playoffs. In 149 playoff games he has 164 points (57 goals, 107 assists). He has won the last two Conn Smythe Trophies as the MVP of the Stanley Cup playoffs.
The Flyers also have to contain center Evgeni Malkin, who won the Conn Smythe Trophy during Pittsburgh's 2009 Stanley Cup championship.
Malkin, 31, has also had his share of injuries over the years, but this year he appeared in 78 games, his most since playing all 82 in the 2008-2009 season.
This year Malkin had 98 points (42 goals, 56 assists) and like Crosby (and the Flyers Claude Giroux) is a candidate for Hart Trophy, presented to the NHL's MVP.
Malkin played in three of the games this season against the Flyers and had three goals and two assists.
In 53 career regular season games against the Flyers he has 68 points (26 goals, 42 assists).
So it doesn't take a hockey expert to know that the key for the Flyers is containing these two explosive forwards.
And Pittsburgh has to stop a red-hot Giroux, who had a career-high 102 points this season (34 goals, 68 assists) while making the successful transition to left wing.
This looks like it should be a high scoring series. Flyers goalie Brian Elliott, after being sidelined for nearly two months due to core muscle surgery, played the last two regular season games. It is presumed he will get the start when the series begins Wednesday in Pittsburgh.
Here is the schedule:
Article continues below
---
advertisement


---
Wed. Apr 11 at Pittsburgh, 7 p.m.
Fri April 13 at Pittsburgh, 7 p.m.
Sun. Apr. 15 at Philadelphia, 3 p.m.
Wed Apr. 18 at Philadelphia, 7 p.m.
*Fri Apr. 20 at Pittsburgh, time TBD
*Sunday Apr 22 at Philadelphia, time TBD
*Tues Apr. 24 at Pittsburgh, time TBD
*If necessary
It should be a high scoring series. Pittsburgh should be favored but the Flyers are playing some of their best hockey of the season and nobody should be surprised if this one goes seven games.
Photography credit: meunierd / Shutterstock.com
© SouthJersey.com 2018. All rights reserved. This article or parts thereof may not be reprinted or reproduced by any other party without the express written consent of SouthJersey.com. For more information, please call 856-797-9910. For more Local Sports features, visit our South Jersey Sports page.
Author:
Marc Narducci
Archives
---
Bishop Eustace's Danny O'Rourke a model of stability
South Jersey Football Games of the Week
Eagles saved their season with win over Carolina
A Difficult Loss
Top Physicians 2021
Phillies wasted lights-out seasons from Bryce Harper and Zack Wheeler
Another strong season for Olympic American Girls' Soccer
South Jersey Football Games of the Week
'You Do Not Have to Suffer'
Egg Harbor Township Football Showing Great Improvement
Phillies face a difficult, but not impossible final week
Continuing the Difficult Climb
South Jersey Coronavirus (COVID-19) Developments - Booster Shots (September 27)
South Jersey H.S. Football Games of the week
Something to Build On?
More...