Season Ends in Disappointment for Flyers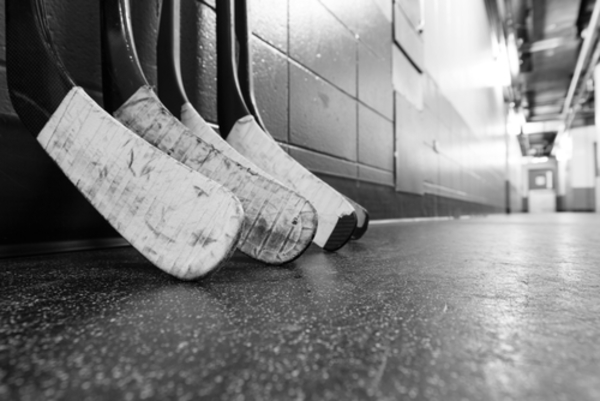 Season Ends in Disappointment for Flyers
Here is a difficult question to ponder – was this a successful season for the Flyers? After failing to qualify for the playoffs last season, the Flyers returned to postseason this year.
They got down three games to one against Pittsburgh and then had their best effort of the season in Game 5, winning 4-2 at Pittsburgh.
The Flyer saw their season end with an 8-5 home loss to the Penguins in Game 6. What was most disappointing from a Flyers perspective is that they held a 4-2 lead and watched the Penguins score five unanswered goals.
And this was without one of the NHL's best players Evgeni Malkin, who missed Game 6 with a lower body injury.
The home ice advantage was anything but against the Penguins. Pittsburgh went 3-0 in Philadelphia and outscored he Flyers 18-6 in those games.
Penguins center Sidney Crosby showed when he continues to be the best player in the NHL. In the playoff series he had six goals, seven assists and was a plus seven.
Conversely, the Flyers best player Claude Giroux, had one goal and two assists and was a staggering minus-10.
Giroux, whose toughness has never been questioned, had an MVP caliber regular season with 102 points, but his postseasons have been less than stellar.
In this series Pittsburgh's best player way outdid the Flyers top performer.
This was a series were Sean Couturier did his best to will the Flyers to victory. Couturier missed one game with a knee injury, and ended with five goals, four assists and a plus one. In the Game 6 loss, he had three goals and two assists and then said afterwards he was playing with a torn medial collateral ligament in his right knee.
This came after he scored the winning goal in Game 5, while playing with the aforementioned injury.
Nobody took more strides this year than Couturier.
Yet if the Flyers want to take that next step, they must solve the age-old problem, goaltending. Three Flyers goalies – Brian Elliott, Michal Neuvirth and Petr Mrazek – all saw action in the series and neither of them distinguished himself.
The Flyers goalie of the future is expected to be Carter Hart, who turns 20 in August. Selected in the second round of the 2016 draft, Hart is expected to play for the AHL Phantoms next season and is projected to be the team's starter in 2019-2020.
Do the Flyers try to go with a patchwork crew until Hart develops?
The Flyers have some truly young players to build around, such as defensemen Shayne Gostisbehere and Ivan Provorov, center Nolan Patrick and winger Travis Konecny, just to name a few. Even Couturier is only 25, even though he just completed his seventh season.
Giroux and Jake Voracek proved they still have plenty in the tank, but Wayne Simmonds had a disappointing season. Still, Simmonds seemed like he played hurt much of the year.
The Flyers have now made the playoffs in two of Dave Hakstol's first three seasons, losing in the first round each time.
This year they took a step in the right direction, but that next step won't occur until the goaltending situation is once again addressed.
© SouthJersey.com 2018. All rights reserved. This article or parts thereof may not be reprinted or reproduced by any other party without the express written consent of SouthJersey.com. For more information, please call 856-797-9910.
For more Local Sports features, visit our South Jersey Sports page.
Article continues below
---
advertisement


---
Author:
Marc Narducci
Archives
---
More Articles