Suspect Arrested For Murder...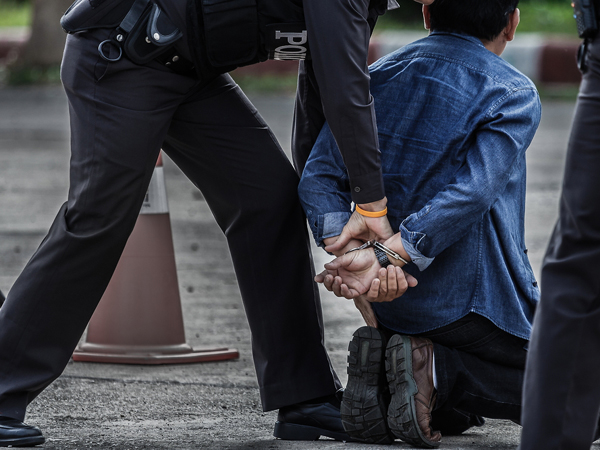 Suspect Arrested For Murder In New Jersey Road Rage Incident

A suspect has been arrested for murder following a deadly road rage incident that occurred last month.
Gloucester County authorities announced the arrest on Wednesday of 54-year-old Everett Moore, of Clayton, for the death of 32-year-old Joseph Pirri, of Blackwood.
Officials say Pirri was assaulted on March 7 on Tanyard Road near the intersection of Mail Avenue in Deptford Township.
"We all remember it was a unique winter storm on that particular day, the governor of New Jersey had declared a state of emergency and everybody was trying to leave work early and venture through the road conditions," said Gloucester County Prosecutor Charles Fiore.
Walt Wilcox lives across the street from where the road rage incident happened. He says Pirri left a trail of blood in the snow as he asked a neighbor on nearby Mail Avenue for help.
"He had a pocket full of blood wrapped up and he just kept screaming about his son, because I heard he had a 4-year-old son after the incident," said Wilcox.
Pirri was able to give police a description of his attacker and his over-sized pickup truck before he went to Cooper Hospital where he died eight days later from his injuries.
The Gloucester County Medical Examiner's autopsy concluded Pirri was murdered by someone who used a sharp instrument to strike him in the face. Detectives say surveillance cameras helped them identify Moore and place him at the scene.
His family says they're grateful Pirri was an organ donor and through his death others might live.
Pirri left behind a wife, son and stepdaughter.
"My husband, Joseph Pirri, was an amazing man," said Megan Pirri, Joseph's wife. "He always put his family, friends and neighbors before himself."
"It broke my heart. I immediately cried for my nephew, having his father taken away at 4 years old. That's just traumatizing for all of us," said Pirri's aunt, Sarah Morciglio.
Moore has been charged with murder and other related offenses and is being held at the Salem County Jail.
Article continues below
---
advertisement


---
Author:
http://philadelphia.cbslocal.com/2018/04/25/everett-moore-arrest-road-rage-joseph-pirri-death/
Archives
---
South Jersey Coronavirus (COVID-19) Developments (February 26)
South Jersey Coronavirus (COVID-19) Developments (February 23)
South Jersey Coronavirus (COVID-19) Developments (February 19)
South Jersey Coronavirus (COVID-19) Developments (February 12)
South Jersey Coronavirus (COVID-19) Developments (February 5)
South Jersey Coronavirus (COVID-19) Developments (February 1)
South Jersey Coronavirus (COVID-19) Developments (January 29)
South Jersey Coronavirus (COVID-19) Developments (January 28)
South Jersey Coronavirus (COVID-19) Developments (January 22)
South Jersey Coronavirus (COVID-19) Developments (January 21)
South Jersey Coronavirus (COVID-19) Developments (January 14)
South Jersey Coronavirus (COVID-19) Developments (January 8)
South Jersey Coronavirus (COVID-19) Developments (January 4)
South Jersey Coronavirus (COVID-19) Developments (December 23)
South Jersey Coronavirus (COVID-19) Developments (December 21)
More Articles