Teenage Genealogist From...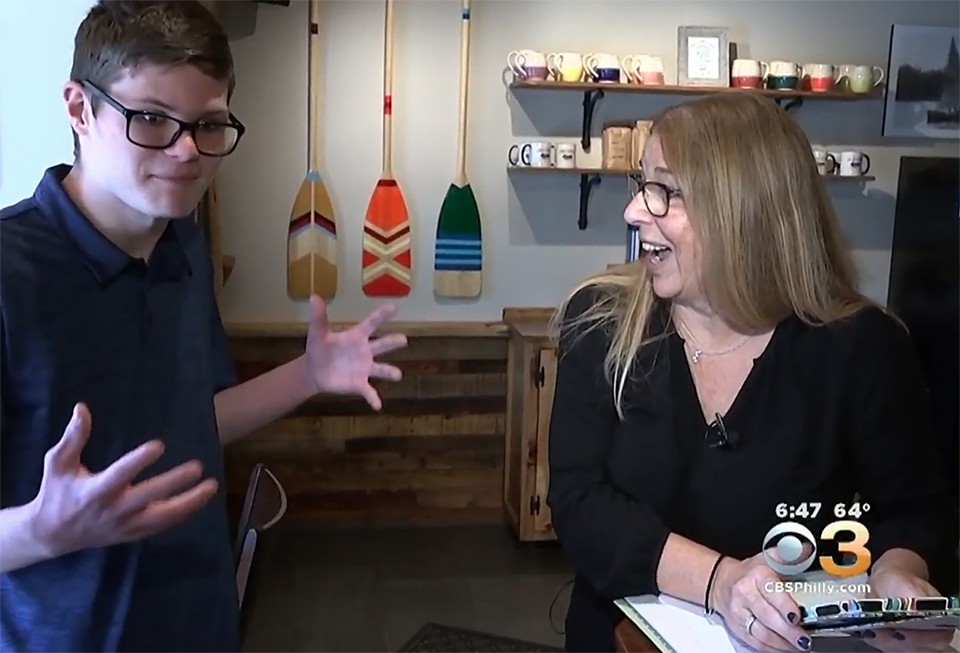 Teenage Genealogist From South Jersey Is Helping Connect Families
With 1,000 cases under his belt, a teenage genealogist from South Jersey is juggling his passion for uncovering the past with a full course load at Shawnee High School in Medford, New Jersey.
Genealogy started as a hobby for Eric Schubert when he was just 9 or 10. He quickly learned he had a knack for helping others fill in the blanks of their family trees.
Kate DeSantis' case is one of Eric's favorites.
"It's unbelievable what he did," DeSantis said.
The then 16-year-old high school student was able to unlock the great mystery of her past, which she had tried on her own to piece together.
"I've always known I'm adopted, and last January, New Jersey opened up the adoption records," she said.
With just DeSantis' birth mother's name, Eric meticulously cultivated her family tree, revealing branches she was shocked to discover.
"Eric found that I had four siblings," DeSantis said.
It was a stunning revelation for someone who was raised an only child. Though only her birth mother's name appears on her birth certificate, DeSantis and two of her siblings that she is in contact with, are certain they share the same birth father, her mother's high school sweetheart.
"They went on and married five months after my birth, and had four kids and from all appearances, they had a great life," she said.
The desk in his bedroom is where Eric made this incredible discovery and hundreds of others in the two years he's run his own business, ES Genealogy.
Starting with the internet, Eric hunts down documents and records and puts them together like pieces of a puzzle. One of the most difficult cases he's cracked also happens to be his own.
After two years of searching, he pinpointed the identity of his paternal grandmother's birth father. Eric's finding was confirmed by a DNA test, which opened up the Schuberts to dozens of new family members.
"There's so many of my grandmother's cousins, so it's just really opened up a whole new side to my tree," he said. "It's just been pretty rewarding."
For Eric, the payment for all of his hard work comes from moments like being in the room when DeSantis facetimed her sister Cindy Engle, who lives in North Carolina, for the very first time.
"Oh my god! I'm going to cry!" DeSantis said as her sister's face popped up on the screen.
"You are the spitting image of your mother! Oh my god! Spitting image, it's like looking at her right now," Engle replied back.
Engle, whose resemblance to DeSantis is undeniable, was thrilled to learn to she had another sister.
"I feel like I'm in a Hallmark movie where there's nothing but a happy ending," she said. "I'm just happy more than anything because we still have a lot of years left."
The two talk often, as if they've known each other their entire lives. For that priceless gift of sisterhood, they have a teenage genealogist to thank.
"It's indescribable, there's no words," DeSantis said. "I get overwhelmed what he has done for me, I've always been, like I said, I'm an only child."
"It's really special," she added. "It's more than I think Eric will ever understand, the gift that he is able to do."
Sadly, DeSantis' birth mother died just a few weeks before Eric received the case. Her birth father died decades ago.
DeSantis also keeps in touch with another one of her sisters and her aunt. She and Engle plan to meet in person this summer. She already has big plans to take her to iconic Philly institutions Wawa and Zahav.
Article continues below
---
advertisement


---
Author:
http://philadelphia.cbslocal.com/2018/05/21/es-genealogy-teenage-genealogist-eric-schubert-from-south-jersey-is-helping-connect-families/
Archives
---
More Articles