New Jersey Trying To Ban...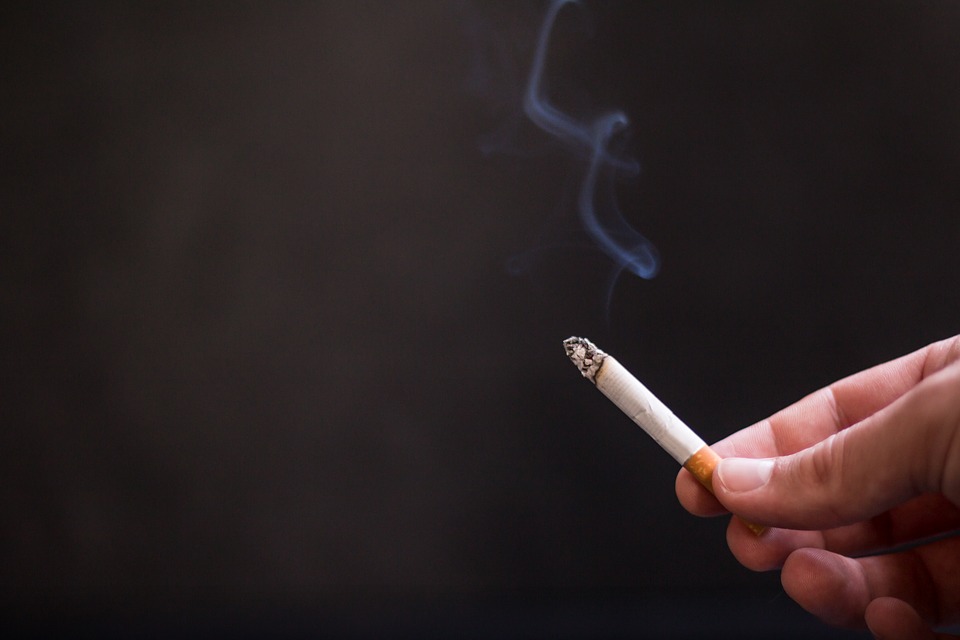 New Jersey Trying To Ban Most Smoking On Public Beaches
New Jersey is looking to ban most smoking on public beaches again, but it still hasn't answered a question that has snubbed out past efforts: Who would enforce the ban?
State Assembly and Senate committees on Monday advanced bills to ban smoking at public beaches, except for designated smoking areas comprising 15 percent or less of the beach. Smokers would be allowed to light up in parking lots, too. A final vote could be held later this week.
Fines for violators would start at $250 for a first offense and reach $1,000 for a third offense.
"Its time has come," said Assemblyman Vince Mazzeo, a southern New Jersey Democrat. "We know the ill-effects of smoking and secondhand smoke."
The state Department of Environmental Protection is to "provide assistance" to local communities "within the limits of resources available to the department for this purpose."
But, like similar bills that were vetoed before it, the bill does not spell out who would be responsible for enforcing the ban on the sand.
Towns have expressed concern about tasking their lifeguards with checking to see if people are smoking, which would distract them from keeping their eyes on the water. And not every shore town can dedicate police officers, or even special police officers, to patrol the beach looking for cigarettes. Long Branch is a town that does, but it's not easy.
"It's a hot summer day, the beach is jammed, someone lights a cigarette and then someone who's offended by it has to go look for a special police officer to make them put it out," Long Branch Mayor Adam Schneider said. "Those officers are stretched very thin between parking, traffic control and patrolling the beach, looking for drinking on the beach. Enforcement can be difficult."
In contrast, the bill goes into considerable detail about who would get the money from fines, depending on whether the charges were brought by state or local health departments.
Nationwide, more than 300 coastal communities have banned smoking on their beaches, according to the American Nonsmokers' Rights Foundation. At the Jersey shore, some of the state's most popular beaches already prohibit smoking including Ocean City, Belmar, Spring Lake, and Seaside Heights.
The bill has the support of many environmental groups.
"We shouldn't be turning our beaches into ashtrays or clouds of air pollution," said Jeff Tittel, director of the New Jersey Sierra Club. "Secondhand smoke can lead to health impacts, lung cancer, asthma and infections. Children are playing on the beach and they are breathing in secondhand smoke."
Article continues below
---
advertisement


---
Author:
http://philadelphia.cbslocal.com/2018/06/04/new-jersey-trying-to-ban-most-smoking-on-public-beaches/
Archives
---
South Jersey Coronavirus (COVID-19) Developments (February 26)
South Jersey Coronavirus (COVID-19) Developments (February 23)
South Jersey Coronavirus (COVID-19) Developments (February 19)
South Jersey Coronavirus (COVID-19) Developments (February 12)
South Jersey Coronavirus (COVID-19) Developments (February 5)
South Jersey Coronavirus (COVID-19) Developments (February 1)
South Jersey Coronavirus (COVID-19) Developments (January 29)
South Jersey Coronavirus (COVID-19) Developments (January 28)
South Jersey Coronavirus (COVID-19) Developments (January 22)
South Jersey Coronavirus (COVID-19) Developments (January 21)
South Jersey Coronavirus (COVID-19) Developments (January 14)
South Jersey Coronavirus (COVID-19) Developments (January 8)
South Jersey Coronavirus (COVID-19) Developments (January 4)
South Jersey Coronavirus (COVID-19) Developments (December 23)
South Jersey Coronavirus (COVID-19) Developments (December 21)
More Articles