Deptford Shoplifting Suspect..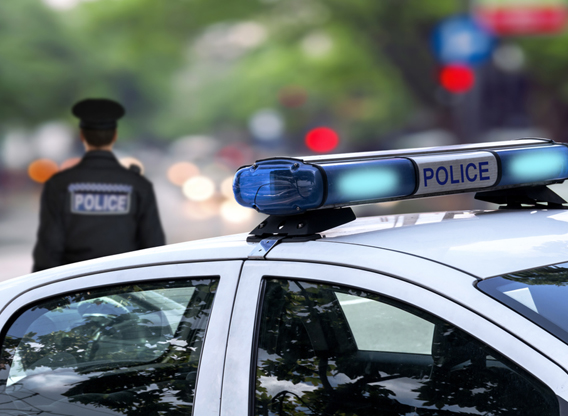 Official: Deptford Shoplifting Suspect Wanted In Connection To Officer-Involved Shooting Outside Marshalls Arrested
A shoplifting suspect wanted in connection to a deadly police-involved shooting outside a Deptford strip mall has been arrested, officials say.
The Gloucester County Prosecutor's Office says 43-year-old Raoul Gadson was arrested and taken into custody by U.S. Marshals in Philadelphia on Wednesday.
Police were called to the Marshalls department store at 1800 Clements Bridge Road last Saturday afternoon for a shoplifting in progress. As officers arrived to the scene, police say the three suspects, identified as Gadson, 36-year-old LaShanda Anderson and 27-year-old Chanel Barnes, fled the store with stolen merchandise.
Gadson was resisting with the store's lost prevention agents from the store and fled on foot while Anderson and Barnes attempted to flee in a rented Nissan Armada.
When officers outside of the vehicle commanded them to stop, Anderson allegedly accelerated towards the officers. A patrol captain was struck as they attempted to flee the scene. Police say Anderson deliberately attempted to run over a second officer. That officer fired three shots at Anderson, hitting her twice.
Anderson was pronounced dead at the scene. An autopsy conducted on Sunday ruled the cause of death as multiple gunshot wounds.
Barnes was taken into custody by officers and charged with shoplifting. She is being held at Salem County Correctional Facility.
The sergeant was treated at an area hospital and has since been released. He has been placed on routine administrative leave pending the investigation of the shooting. There were no reported injuries to the patrol captain.
Gadson will be detained in Philadelphia until extradition proceedings are completed. He has been charged with robbery and assault.
Article continues below
---
advertisement


---
Author:
http://philadelphia.cbslocal.com/2018/06/13/official-deptford-shoplifting-suspect-wanted-in-connection-to-officer-involved-shooting-outside-marshalls-arrested/
Archives
---
More Articles