New Jersey Watchdog Agency...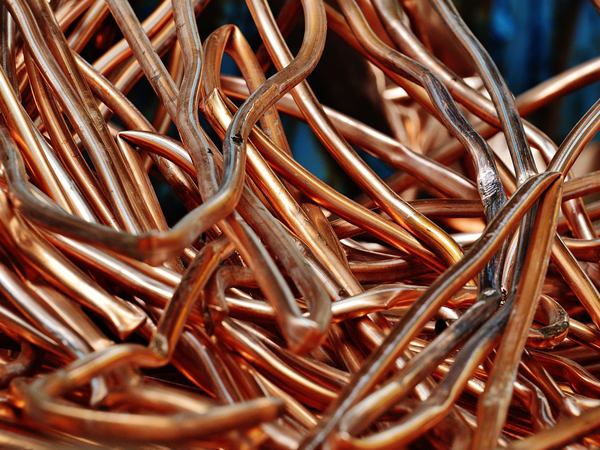 New Jersey Watchdog Agency Accuses Businesses Of Willfully And Knowingly Buying Stolen Scrap Metal, Items From Opioid Addicts
A state watchdog agency that investigates fraud and corruption says scrap metal and other second-hand good stores are helping fuel the opioid epidemic and profiting off the backs of addicts.
The State of New Jersey Commission of Investigation released a report on Tuesday called "Corrupt Commerce: Heroin, Thievery and the Underground Trade in Stolen Goods."
The report details how scrap metal yards and second hand stores like Cash for Gold not only willingly to receive stolen good from known addicts, they offer advice for maximizing the value of their thefts.
"There are some corrupt businesses that are now profiting from this crisis and essentially enabling and exploiting addicts who are desperate and willing to do anything, including stealing items for sale to fund their next fix," says Kathy Hennessy Riley, director of communications for the Commission.
The report besides scrap yards taking stolen copper pipes, they'll take stuff from public utilities like storm grates, man hole covers, wiring and industrial batteries from cell phone towers.
Among the businesses mentioned in the lengthy report, several pages are dedicated to Sgt. Scrap in Haddon Township which accused of routinely purchasing material with utility company markings on it and not reporting it as required by law.
Investigators worked undercover with local police and PSE&G to discover Sgt Scrap illegally buying marked materials on at least two occasions.
Sgt. Scrap owner Fred VanGeldren sent the Commission refuting the findings and allegations in the report.
It said in part: "The suggestion in your report that my business has been built on the "fruits of theft and other criminal conduct" is absolutely denied. In fact, as scrap yards go, we believe we go above and beyond what is required.."
Riley says the Commission is not just concerned about one business, it's the trend.
"Not only were these second hand goods and scrap yards readily willing to accept things that were stolen, including items that were clearly from the public infrastructure, but they were also directing these addicts and former addicts," says Riley.
The Commission does not have the authority to prosecute crimes but shares their findings with law enforcement and is recommending state lawmakers increase oversight of the scrap metal and second hand goods industries.
Article continues below
---
advertisement


---
Author:
https://philadelphia.cbslocal.com/2018/06/19/new-jersey-watchdog-agency-sgt-scrap-metal-opioid-addicts/
Archives
---
South Jersey Coronavirus (COVID-19) Developments (February 26)
South Jersey Coronavirus (COVID-19) Developments (February 23)
South Jersey Coronavirus (COVID-19) Developments (February 19)
South Jersey Coronavirus (COVID-19) Developments (February 12)
South Jersey Coronavirus (COVID-19) Developments (February 5)
South Jersey Coronavirus (COVID-19) Developments (February 1)
South Jersey Coronavirus (COVID-19) Developments (January 29)
South Jersey Coronavirus (COVID-19) Developments (January 28)
South Jersey Coronavirus (COVID-19) Developments (January 22)
South Jersey Coronavirus (COVID-19) Developments (January 21)
South Jersey Coronavirus (COVID-19) Developments (January 14)
South Jersey Coronavirus (COVID-19) Developments (January 8)
South Jersey Coronavirus (COVID-19) Developments (January 4)
South Jersey Coronavirus (COVID-19) Developments (December 23)
South Jersey Coronavirus (COVID-19) Developments (December 21)
More Articles