NJ Health Department Issues...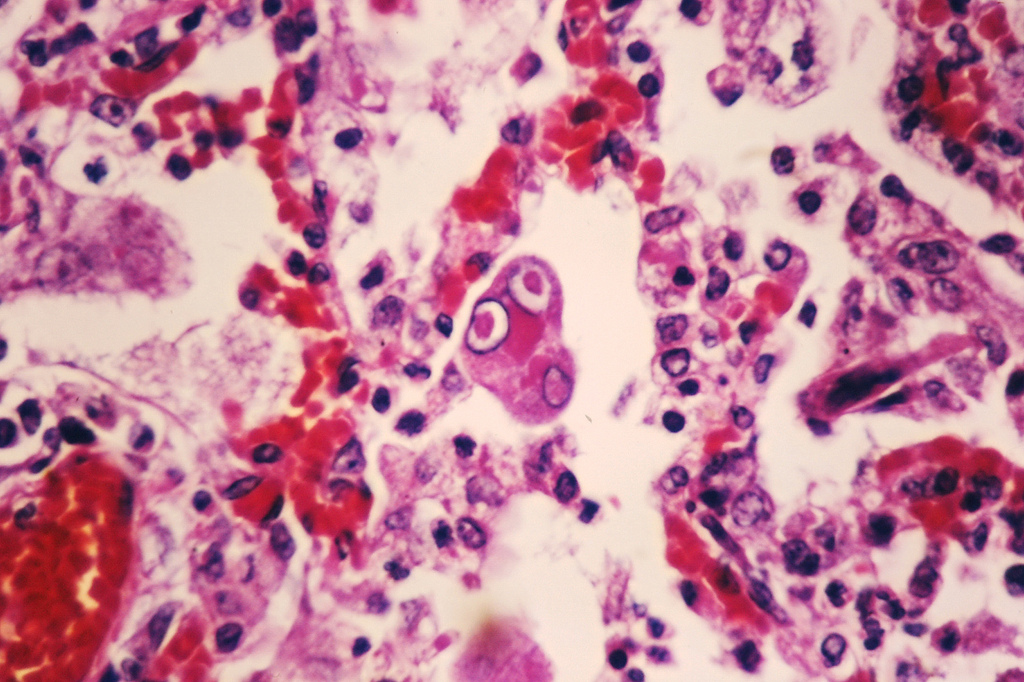 NJ Health Department Issues Measles Warning For Residents In Camden, Burlington Counties
Authorities are warning residents in Camden and Burlington Counties after they say a woman tested positive for measles.
Officials say individuals who visited the Cooper Family Medicine Clinic inside the Salvation Army Kroc Center, located at 1865 Harrison Avenue in Camden, on June 14 between 2:45 and 6:30 p.m. should contact their personal physician or the Camden County Department of Health and Human Services because they have been exposed to measles.
Camden officials say a woman who tested positive for measles visited the Kroc Center.
"If you have had relatively close contact with an infected person, the risk of you developing measles could be significant if you haven't previously had the disease or have not had the immunization," said Freeholder Carmen Rodriguez, liaison to the Camden County Department of Health and Human Services. "Symptoms of measles include a rash, high fever, cough, runny nose and bordering redness of the eyes. There is a long incubation period associated with measles of between five and 21 days."
Measles symptoms include rash, high fever, cough, runny nose and red, watery eyes. It can cause serious complications such as pneumonia and encephalitis (swelling of the brain). Measles infection in a pregnant woman can lead to miscarriage, premature birth or a low-birth-weight baby. Measles is easily spread through the air when someone coughs or sneezes. People can also get sick when they come in contact with mucus or saliva from an infected person.
If you develop symptoms of measles, the Department recommends that you call a health care provider before going to a medical office or emergency department.
Camden County has a toll-free hotline to answer the public's questions concerning measles: 1-800-999-9045.
The New Jersey Health Department says residents in Burlington County should also be on alert.
Anyone who visited the following locations may have been also exposed to measles:
LifeTime Mount Laurel, 3939 Church Rd., Mount Laurel, NJ 08054
June 12 between 6 a.m. and 9:30 p.m.
June 13 between 6 a.m. and 4 p.m.
June 14 between 6 a.m. and 4:30 p.m.
June 15 between 6 a.m. and 9 a.m.
Virtua Express Urgent Care – Moorestown, 401 Young Ave, Suite 108, Moorestown, NJ, 08057 on June 16 between 11:30 a.m. and 3:30 p.m.
Virtua Marlton Hospital, 90 Brick Rd, Marlton, NJ, 08053 on June 17 between 8:45 a.m. and 4:30 p.m.
Article continues below
---
advertisement


---
Author:
https://philadelphia.cbslocal.com/2018/06/22/health-department-issues-warning-after-woman-tests-positive-for-measles-in-camden/
Archives
---
South Jersey Coronavirus (COVID-19) Developments (February 26)
South Jersey Coronavirus (COVID-19) Developments (February 23)
South Jersey Coronavirus (COVID-19) Developments (February 19)
South Jersey Coronavirus (COVID-19) Developments (February 12)
South Jersey Coronavirus (COVID-19) Developments (February 5)
South Jersey Coronavirus (COVID-19) Developments (February 1)
South Jersey Coronavirus (COVID-19) Developments (January 29)
South Jersey Coronavirus (COVID-19) Developments (January 28)
South Jersey Coronavirus (COVID-19) Developments (January 22)
South Jersey Coronavirus (COVID-19) Developments (January 21)
South Jersey Coronavirus (COVID-19) Developments (January 14)
South Jersey Coronavirus (COVID-19) Developments (January 8)
South Jersey Coronavirus (COVID-19) Developments (January 4)
South Jersey Coronavirus (COVID-19) Developments (December 23)
South Jersey Coronavirus (COVID-19) Developments (December 21)
More Articles