Man Arrested In Planned...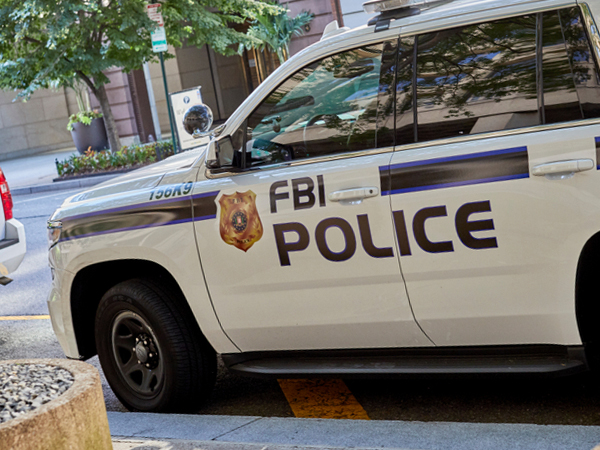 FBI: Man Arrested In Planned July 4 Attack In Cleveland Allegedly Discussed Separate Attack In Philadelphia
Authorities say a man has been arrested for allegedly planning a terrorist attack in downtown Cleveland on July 4. FBI officials say the man also expressed his desire to plan a future attack in Philadelphia, where he had previously lived.
FBI Agent Stephen Anthony announced Monday morning the arrest of Demetrius Nathaniel Pitts, also known as Abdur Raheem Rafeeq.
Pitts was arrested Sunday morning and charged with attempting to provide material support to a foreign terrorist organization.
Anthony said authorities received reports in 2015 that Pitts was expressing his support for Al-Qaeda and had made statements on his desire to attack members of the military and their families.
"His Facebook posts were quite disturbing," said Anthony during a press conference Monday. "They included verbiage that included words as, 'We as Muslims, need to start training like this every day. We need to know how to shoot guns, throw hand grenades, hand-to-hand combat…'"
Pitts allegedly told an undercover agent he was planning an attack in downtown Cleveland on July 4. He also expressed desire to attack a U.S. Coast Guard base.
"I did tell myself that their holiday is coming up, the 4th of July, Independence Day. What would hit them in the core? Blow up, have a bomb, blow up at the 4th of July parade," Pitts allegedly said.
The federal complaint states Pitts made several disturbing statements, including topics such as, "hatred for the military, wanting to chop off heads and hands, and disposing of bodies."
In a meeting with an undercover agent, Pitts allegedly expressed "his allegiance to Al-Qaeda and his desire to participate in a terrorist attack on July 4 in Cleveland, Ohio, his desire to kill military personnel and their families, his desire to kill federal and local agents, and his desire to commit a future attack in Philadelphia, Pennsylvania."
Authorities say Pitts is a U.S. citizen who was radicalized in the U.S.
Pitts had been residing in the Southern District of Ohio and relocated to the Cleveland area in May. Authorities say he has an extensive criminal history, including felonious assault, domestic violence, aggravated robbery and carrying a concealed weapon.
Article continues below
---
advertisement


---
Author:
https://philadelphia.cbslocal.com/2018/07/02/demetrius-nathaniel-pitts-fbi-man-arrested-in-planned-july-4-attack-in-cleveland-allegedly-wanted-to-plan-attack-in-philadelphia/
Archives
---
More Articles