Camden County Bounds Together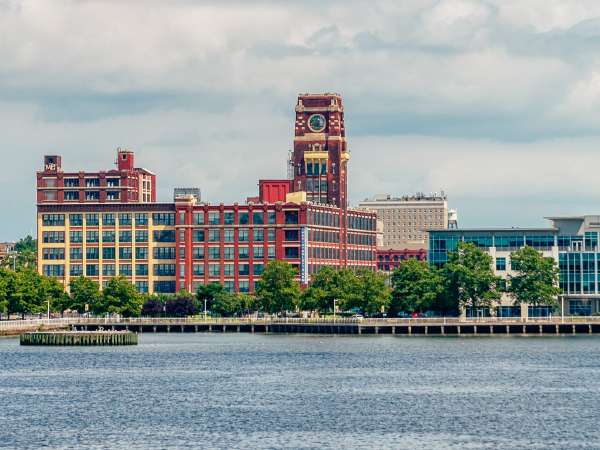 As the COVID-19 pandemic continues to take a hold of our daily lives, both state and local officials are moving quickly to help us flatten the curve and regain a sense of normalcy. Camden County is just one area in South Jersey that has felt the enormity of the crisis and so we spoke with Camden County Freeholder Director Lou Capelli about the latest measures being taken.
So what has been the most challenging aspect of this pandemic fight thus far?
Our most challenging aspect is obtaining the test kits necessary to test our residents. It's been a real struggle to get the test kits but it's also been a struggle to obtain [personal protective equipment]. So those are our two biggest obstacles right now.
There is a lot of doom and gloom going on right now, but what are some of the more inspiring stories you've seen and heard during this difficult time?
First of all, Camden County residents are being very cooperative and are for the most part following the recommendations of the Centers for Disease Control and Gov. Murphy. So we have been having a significant impact on keeping the number of cases as low as possible. Secondly, Camden County employees and some cooperating nonprofits have banned together to create a safety net which is now feeding over 4,000 meals per day and transporting 500 residents to dialysis. The community has really come together to make sure those in need are receiving the attention necessary to sustain themselves during this crisis.
How have you been able to ensure that every person follows the mitigation efforts?
Well it's more of a voluntary effort by our residents than anything else; we can't force people to stay inside except for essential trips but our residents are cooperating. There has been a lot of sacrifice by individuals and by businesses. There has been a lot of economic harm but our residents have done a tremendous job recommending that they can save a life by staying home.
How has fast acting legislation and directives helped the mitigate efforts?
The most recent CARES Act passed by Congress is something that will have a significant impact economically and really provide a lifeline for small businesses over the next two months. So I am very happy about that.
What are some of the steps that Camden County has been doing to prevent the spread?
Well we have been messaging on a daily basis to our residents, encouraging them to stay home, to wash their hands, to employ social distancing. So our daily messaging has been a big part. We were finally able to open our first testing site in cooperation with Cooper University Hospital and Virtua Health.
Article continues below
---
advertisement


---
We'd love to hear from our readers about how they are coping during this difficult time, from juggling remote learning with the kids and working from home to the extremely creative ways you've come up with to help pass the time.
Share your stories with us here.
© SouthJersey.com 2020. All rights reserved. This article or parts thereof may not be reprinted or reproduced by any other party without the express written consent of SouthJersey.com. For more information, please call 856-797-9910.
Author:
Sydney Kerelo
Archives
---
A Looming Healthcare Crisis
Getting Your Life Back
Aging Graciously
A Show of Support
Fighting the Good Fight
Building a Community All Year Long
Under the Winter Weather
Innovations in Health Care
A Growing Presence
A Rewarding Journey
Relief is on the Way
Changing the Narrative
What's New in Neurology
Top Physicians 2022
No Pain, All Gain
More Articles