Bad Opening Showing for Eagles, but it's a Long Season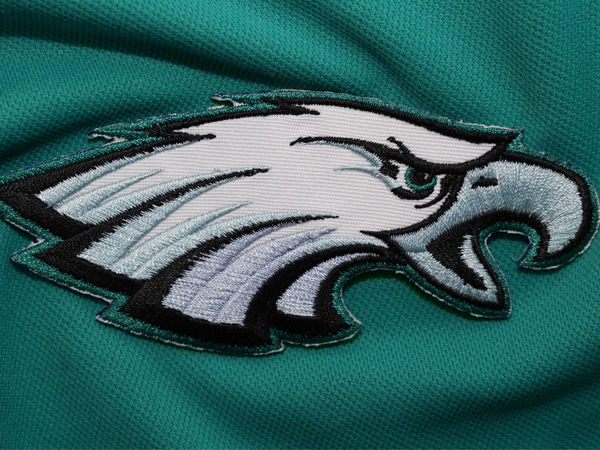 The Eagles couldn't have had a more frustrating or disappointing opening loss with a 27-17 defeat to the Washington Football Team.
While Washington figures to be improved under first-year coach Ron Rivera, the Redskins are still a team with a questionable offense.
Couple in the fact that the Eagles jumped out to a 17-0 lead and it made the loss that much more disappointing.
Yet this season will probably look a lot like last year. The Eagles won the NFC East with just a 9-7 record. That could be enough again this year.
In the NFC East, the Dallas Cowboys were the consensus preseason choice to win the division. Some have labeled the Cowboys as a Super Bowl contender.
Yet Dallas showed in its opening 20-17 loss at the Los Angeles Rams that it could again be headed for another season of mediocrity.
Dallas was 8-8 last year and quarterback Dak Prescott is a player who puts up big stats, but doesn't necessarily make his team better.
Against the Rams he completed 25 of 39 for 266 yards, one touchdown and no interceptions, for a solid 92.5 passer rating.
Still, those are often empty stats. When the Cowboys need a big play, he often doesn't deliver. Dallas was supposed to be upgraded in the coaching department with Mike McCarthy replacing Jason Garrett.
In his first game, McCarthy made a decision that cost the Cowboys. Trailing 20-17 with under 12 minutes left in the fourth quarter, he had a 4th-and-3 from the Rams' 11-yard line. Instead of taking the sure three points with a field goal, he went for the first down. Prescott's completion to CeeDee Lamb, was a yard short.
So until the Cowboys can show they can beat good teams and pull out clutch wins, the Eagles won't have to be great to win the division.
Washington, despite the win, doesn't seem to have the offensive firepower to contend, although that defense will keep the team in many games.
Washington sacked Carson Wentz eight times and delivered several other hard hits to the Eagles quarterback.
The Eagles, already with offensive line injuries, sorely missed Pro Bowl tackle Lane Johnson, missed the game with an ankle injury.
If the Eagles don't cure their line problems, then they will have trouble contending. In addition, Wentz often holds onto the ball too long, which led to a few of the sacks.
That said, Washington has one of the best defensive lines in the NFL and the Eagles won't face many groups that talented.
Once again, this year the Eagles won't have to be a super team to make the playoffs. Plus, there is an extra playoff team added, with seven now qualifying in both the NFC and AFC. That gives the Eagles even more of a chance.
Yes, the Eagles have a lot that they have to correct, but they are in a division where there is no runaway team expected. There is plenty of time to regroup, although when they face the Rams this week, they have to show improvement. The Rams showed they can beat Dallas. They are certainly capable of doing the same to the Eagles.

Article continues below

---
advertisement


---
© SouthJersey.com 2020. All rights reserved. This article or parts thereof may not be reprinted or reproduced by any other party without the express written consent of SouthJersey.com. For more information, please call 856-797-9910.


To receive special deals directly from SouthJersey.com,
subscribe here.
For more Local Sports features,

visit our South Jersey Sports page.
Author:
Marc Narducci
Archives
---
Egg Harbor Township Football Showing Great Improvement
Phillies face a difficult, but not impossible final week
Continuing the Difficult Climb
South Jersey Coronavirus (COVID-19) Developments - Booster Shots (September 27)
South Jersey H.S. Football Games of the week
Something to Build On?
Who's Who in Real Estate
Colonial Liberty is highly competitive in South Jersey Girls' Soccer
South Jersey Football Games of the Week
South Jersey Coronavirus (COVID-19) Developments (September 20)
Still way too early for Eagles conclusions
Sixers and Ben Simmons have plenty of training camp intrigue
Best of Home and Garden
Top Physicians 2021
Back to School
More...