6 Tips on a Restart for Your Finances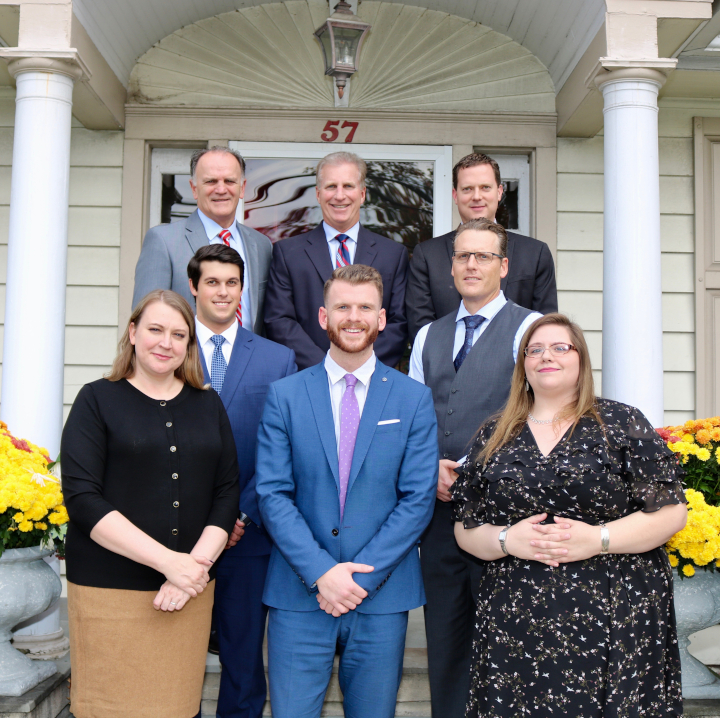 Sponsored Content
The vaccine rollout has brought hope for a brighter 2021. If you are looking forward to a fresh start this spring, why not begin with your personal finances? Here are some tips to help you get started.
1. Use tax time to examine your situation
The deadline for tax filing and payments for 2021 was recently extended to May 17. If you've already filed, or are preparing to, this is a great time to examine your financial situation. You've already gathered all your financial documents in one place, so use this as a chance to check in on your income and expenses.
The pandemic changed a lot of things last year: income, spending habits, housing needs. Maybe your tax situation did not work out the way you thought it would. You may need to update your withholding, or consider some tax advantaged savings accounts. Looking forward, what do you expect to happen for your 2021 tax return?
2. Revisit your financial goals
If the pandemic sidelined or stalled some of your financial goals, now is a good time to regain your focus. Take a look at the financial goals you set for yourself last year. Perhaps you wanted to increase your emergency fund or save money for a down payment on a home. Maybe you wanted to invest more money towards your retirement.
Were you able to accomplish your goals despite any setbacks brought about by the pandemic? Do you have any new goals you would like to achieve in 2021? If your personal or financial circumstances changed, will you need to reprioritize your goals?
3. Make sure your investment portfolio is still on target
Despite the pandemic, the U.S. stock market ended 2020 at an all-time high. It paid off for those who kept investing and stayed focused. But just being in the market doesn't necessarily mean your investment portfolio is still targeting your financial goals. When evaluating your investment portfolio, you'll want to ask yourself the following questions:
Do I still have the same time horizon for investing as I did last year or prior to the pandemic?
Do I currently have an increased need for liquidity? Many people are still holding cash on the sidelines.
Does any investment now represent too large (or too small) a part of my portfolio?
4. Plan for the future
The COVID-19 pandemic has many of us thinking more seriously about our health and our future. Health crises went from a distant possibility to a heartbreaking reality for many of us. It would benefit you to take a serious inventory of your insurance coverage, whether it be for life, disability, or long-term care. Your insurance needs change throughout your lifetime, and it's good practice to check in on your coverage.
Additionally, are you confident your estate plan is adequate? Before you think "I'm not wealthy enough for an estate plan", remember that an estate plan creates assurances that your loved ones are adequately provided for, financially—and we could all benefit from that.
One very simple, but crucial thing to do is check the beneficiaries on your accounts. All types of accounts require you to list beneficiaries – from your checking account to your 401(k) to your life insurance. Are the recipients still correct?
5. Pay down your debt
Reducing debt is part of any healthy financial plan. Whether you have an auto loan, personal debt, and/or credit card balances, you'll want to try to pay it down as quickly as possible.
With interest rates where they are right now, we're seeing a lot of clients refinance their mortgages or other debt. It may be worth it to call your lenders and negotiate a lower rate.
Student loans are a bit different: student loan relief is in effect until September 30, 2021, and allows automatic forbearance to most borrowers. Many who are still able to make payments have used this opportunity to pay down other debts or save towards other goals.
6. Make a plan
Whatever your 2021 financial goals are, each comes with a price tag attached. That's where financial planning comes in. Financial planning is a process that can help you target your goals by evaluating your whole financial picture, then outlining strategies that are tailored to your individual needs and available resources.
M Financial Planning Services takes pride in designing well-rounded, comprehensive financial plans that will help satisfy your short-term monetary needs and prepare you for your long-term priorities of personal financial security.
Need help figuring out where to get started? Our financial professionals at M Financial Planning Services can help. Contact us for more information today.
Securities and advisory services offered through LPL Financial, a registered investment advisor. Member FINRA / SIPC. Financial planning offered through M Financial Planning Services, a Registered Investment Advisor and a separate entity
© SouthJersey.com 2021. All rights reserved. This article or parts thereof may not be reprinted or reproduced by any other party without the express written consent of SouthJersey.com. For more information, please call 856-797-9910.
Article continues below
---
advertisement


---
Author:
M Financial
Archives
---
More Articles