Preparing for Your 8000 Day Retirement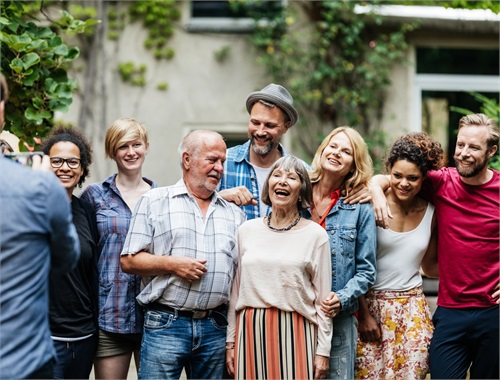 Retirement is often talked about as an end. You might be focused on how to prepare for retirement, which is critically important. But if you're looking at retirement as the final goal, then you might not be preparing in the best way.
With today's rising lifespans, we could be facing roughly 20 or more years in retirement, which is approximately 8,000 days.
The MIT AgeLab is a research program that attempts to understand the challenges and opportunities of longevity. They've determined that a person's life can be divided into four periods averaging nearly 8,000 days each. Birth to college graduation is about 7,700 days. College graduation to midlife crisis is another 8,700 days. Midlife to the retirement age is another 7,300 days. And, add about another 8,000 days for your retirement.
It's often asked, "What will you do on Day One of your retirement?" Most people have a clear image of Day One. Maybe even Day 1,001. But few can imagine 8,000 days of golf, and even fewer have a vision of what they will be doing on any given day—such as Day 4,567.
Once thought of this way, it becomes clearer that retirement is not an end, but rather a new, complex, and unknown phase of life, during which so much could happen.
Here's some retirement realities from https://www.caniretire.us/:
"Retirement is life after work." 20% of retirees continue to work – some drop to part-time, or even change careers. But 10.6 million retirees are working or looking for work – a 57 year high.

My kids will take care of me." It's more likely that you'll take care of them. 79% of parents provide financial support to their children.

My pension will cover my expenses." Pensions are increasingly rare. While 60% of workers expect to receive benefits from defined benefit plan, only 23% of workers have one.
When we think about retirement, we perhaps have an overly generalized vision of what could be decades of changes in work, health, finances, housing, marital status, and countless other activities. Your 8000 Day story may be more complex than you realize.
Here is a link to our recent webinar on Preparing for Your 8000 Day Retirement. This can help whether you're still looking forward to retirement, you're already there, or you'd like to help a family member of a friend.
M Financial Planning Services takes pride in designing well-rounded, comprehensive financial plans that will help satisfy your short-term monetary needs and prepare you for your long-term priorities of personal financial security.
Need help figuring out where to get started? Our financial professionals at M Financial Planning Services can help. Contact us for more information today.
Millions of Americans are working past 65, and it's not because they can't afford to retire, Business Insider, 4/29/19
Fact Sheet: Aging in the United States, Population Reference Bureau, 7/15/19
The truth about pensions: they aren't dead, but some are barely holding on, MarketWatch, 12/11/18
Securities and advisory services offered through LPL Financial, a registered investment advisor. Member FINRA / SIPC. Financial planning offered through M Financial Planning Services, a Registered Investment Advisor and a separate entity.
Article continues below
---
advertisement


---
Author:
Southjersey.com
Archives
---
More Articles