Phillies need more D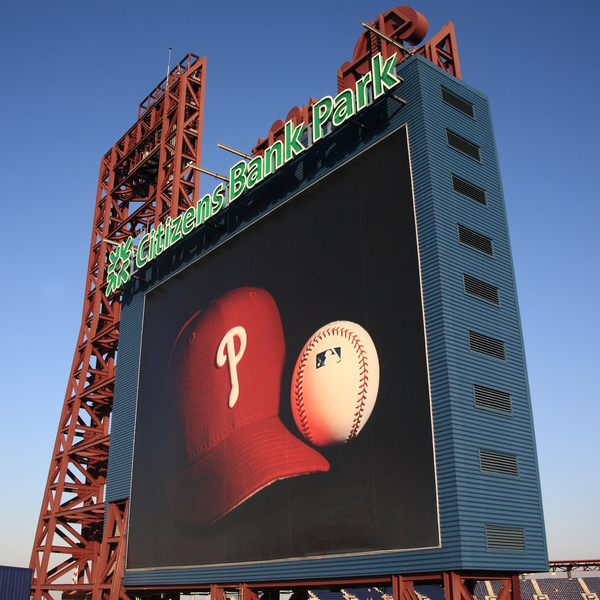 While the Phillies offense has struggled lately, their defense has been a season-long problem. With so much emphasis on the long ball, having a strong defense is still needed for sustained success.
If a team is providing consistent offense, the defensive deficiencies can sometimes be hidden but the Phillies have struggled at the plate, too, and they haven't been able to overcome their defensive inefficiencies.
The Phillies began the week last in MLB in defensive runs saved (DRS) with minus-26.
According to MLB.com, DRS quantifies a player's entire defensive performance by attempting to measure how many runs a defender saved. It takes into account errors, range, outfield arm and double-play ability.
In MLB.com stats to begin the week, the Phillies lagged behind defensively in most positions in the National League.
Andrew McCutchen was ninth among qualified left fielders in both fielding percentage (.970) and defensive WAR (-0.6).
Defensive war estimates how much value above replacement level a player brings with his defense.
Currently sidelined right fielder Bryce Harper was 11th in the NL in defensive WAR (-0.7).
First baseman Rhys Hoskins was 10th in defensive WAR (-0.6). Hoskins has only committed one error and his fielding percentage (.997) is high, but that is misleading because there are so many balls that he doesn't get to that many other first basemen do.
Second baseman Jean Segura is sixth in defensive WAR (0.1) and seventh in fielding percentage (.973).
Alec Bohm had the most errors (8) among NL third basemen and he was 11th and last among 11 qualifiers with -0.8 defensive war. He was also last in fielding percentage (.934).
Didi Gregorius didn't qualify among shortstops because he has missed too many games, but he had a .948 fielding percentage and -0.5 defensive war.
The Phillies, it can be argued, have the worst defensive infield in the National League, if not all of baseball.
One position where they are strong defensively is catcher. J.T. Realmuto hasn't played enough games to qualify with the official leaders, but he hasn't committed an error.
Realmuto is known for having a great arm, but this season he has thrown out three attempted base stealers in 11 attempts (.273)
One person who has been among the defensive leaders at center field is Odubel Herrera, who had not committed an error and was second in defensive WAR (0.6).
Off all the occurrences of this Phillies season, the play of Herrera on defense and after a slow start, on offense, has been the most surprising.
Despite their defensive struggles the Phillies are within distance in the National League East, where nobody at this point is pulling away.
The reason things are relatively close is that the New York Mets and Atlanta Braves have suffered even more injuries than the Phillies.
And the Washington Nationals, who have also been banged up, are struggling offensively.
Yet the Phillies can't keep giving away games with shoddy defense. The Phillies have played one-third of their season and if they continue this way for the other two-thirds, they won't contend in a division that is there for the taking.
Article continues below
---
advertisement


---
Author:
Marc Narducci
Archives
---
Who's Who in Health Care
Former Shawnee star Doolittle Calls It A Career
Camden County College welcomes Baseball Hall of Fame
South Jersey Football Games of the Week
Out & About
QB Ronnie Borden is Back in the Game
Should fans be worried for the Phillies bullpen?
South Jersey Football Games of the Week
A look at South Jersey's Top H.S. Girls' Soccer Teams
Out & About
Eagles will be fine after close call in opener
High School Football Games of the Week
Is it Super Bowl or bust for the Eagles?
What's New in South Jersey?
From New Jersey to Nashville
More...