Know Your Rights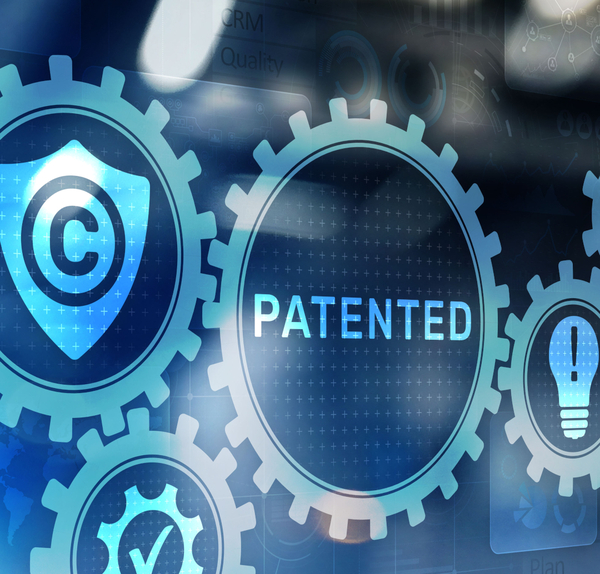 With businesses utilizing technology more than ever during the pandemic, the need to be efficient and up-to-date has proven to be crucial to overall success. But this shift isn't without its challenges, one of which would be making sure your intellectual property (IP) protections are lockstep with changes in technological and consumer needs.
Not only do business owners need to be aggressive in protecting their assets (e.g. patents, copyrights, trademarks, trade secrets and know-how), but they also have to devise a defensive strategy in order to know their company isn't violating someone else's IP rights. Failing to have the proper protections in place can become a costly mistake and lead to a major disruption to business.
There are, of course, several other variables and factors to consider, so we wanted to chat with an expert on the matter. Robert McKinley is a registered U.S. Patent Attorney and a litigator who works in the IP practice at Lauletta Birnbaum in Sewell. He chatted with us to talk about some of the key areas business owners need to be wary of when dealing with IP protection.
Where to start when it comes to IP protection…
Is your technology protectable? Do you own it or are you using commercial off-the-shelf software or products? Did you make new and innovative changes to those products to meet your business goals? Is your brand unique and protectable? Is it something you want to invest in protecting as an asset to your business and to prevent anyone from adopting a confusingly similar name for similar services? This is key because consumer confusion as a result of
another inferior product or service offered in the marketplace can have a ripple effect on the goodwill of the business owner establishing under its name. Also, at the start-up stage, it is critical for a business to ensure that the name they want to use is not infringing on another registered trademark or prior user of a similar mark. Very often in my practice I'm dealing with the aftermath of someone adopting a name and using it for some time, and investing large sums
of money in the marketing and advertising and signage, only to be met with a cease and desist letter from a registered trademark owner demanding that they change their name. Early clearance of a trademark for the business, as well as any products or services it provides another business name, minimizes the chance of this happening.
The fundamental importance of having proper registrations in place…
Having issued patents as a part of a businesses' portfolio provides not only access to federal courts to enforce those rights against others, but acts as a deterrent to competitors to enter the space. This is a hidden benefit that is not readily apparent by gaining patent protection. That is, companies typically conduct a patent search before or during the development of a product to determine whether or not there are any potential pitfalls, i.e. other pending patent applications or issued patents, that may cause them problems down the road. To address those pitfalls, competitors typically will try to steer around the patent and develop a different technology that is not infringing on issued patents. In addition, developing a patent portfolio provides leverage to negotiate with another patent holder who is seeking to enforce their rights against you. Finally, and perhaps most important to the bottom line, all intellectual property increases the business's valuation in most cases should a business owner sell its business down the road.
How to safeguard against violating another's IP rights…
It is very important to ensure that the technology and branding that you are investing in will not later be accused of violating the rights of others. We perform patent infringement searches and trademark clearance searches to minimize the risk of later being accused of infringement. No search should be taken as a guarantee since reasonable minds may differ as to what does and does not constitute infringement. Usually the clients are the best resource to determine whether or not there is a competitor out there that offers a similar product that may be protected by a patent. Using that information, we can develop proper search strategies to try to find the closest patents, and, in many instances, work with our clients to make changes to their products if necessary to distance the product further from any claim of infringement. I have been trial counsel on several trademark infringement lawsuits and patent infringement lawsuits over my career. As you can imagine, it can be very expensive to deal with and the process is very disruptive to the daily operation of the business.
Click here to subscribe to the free digital editions of South Jersey Biz.
Article continues below
---
advertisement


---

To read the digital edition of South Jersey Biz, click here.

Published (and copyrighted) in South Jersey Biz, Volume 12, Issue 2 (Februray 2022).

For more info on South Jersey Biz, click here.
To subscribe to South Jersey Biz, click here.
To advertise in South Jersey Biz, click here. Author:

Peter Proko
Archives
---
Who's Who in Health Care
Crowd Pleaser
Can the Eagles Regain Their Winning Way?
A Bight Future Ahead for Glassboro Football
The Big Impact of Small Businesses
Eagles Need to Reset
Feeling Festive
Another dominating season for Delsea football
Mainland's Historic Football Season
A Rooting Interest
Eagles Continue to Fly High
Raising the Bar
Thanksgiving Football Continues
Hotstovers to honor All-SJ Baseball and new HOF inductees
South Jersey Football Games of the Week
More...