No Pain, All Gain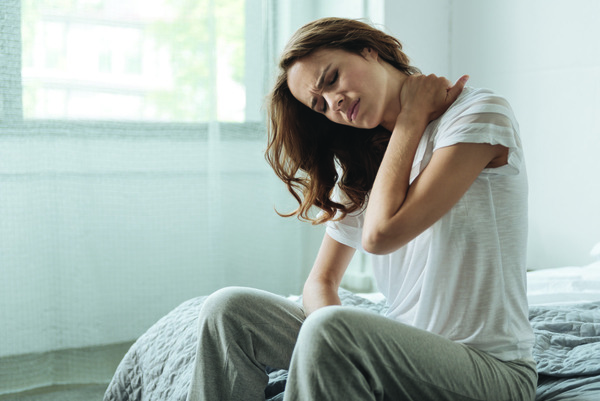 During the pandemic, with so many people trying hard to avoid catching COVID, there has been a renewed focus on our overall health and well-being. Looking to make a change for the better, several folks began to increase their workout routine, whether that meant getting back into the swing of things after a brief hiatus or starting a new regimen to help whip themselves into shape.
While that was certainly a step in a positive direction, the truth is that these new part-time athletes and weekend warriors quickly found themselves grappling with any number of orthopedic injuries. And it's no wonder, when you consider the rigors our daily body movements take on our bones, muscles, ligaments and tendons.
Dr. Mark Ayzenberg specializes in sports medicine, arthroscopy and reconstructive surgery and is a member of the medical staff at Inspira Health's medical centers in Elmer, Mullica Hill and Vineland. During the pandemic, he has noticed an uptick in patients dealing with the types of injuries that occur when people pick up a new sport or push themselves beyond their limits when exercising.
"Particularly early in the pandemic, people had a lot of free time and many decided to start working out to increase the frequency or intensity of their workouts. Running and cross-discipline fitness training seem to be bringing the most people into the office," Ayzenberg says.
On the surface, it would make sense that folks, especially as they age, run the risk of injury the more active they become. But there's another unexpected pandemic-related consequence that has also led to newfound orthopedic issues: working from home.
Turns out, the makeshift offices at home may offer certain creature comforts, but the significant shift to working remotely has also caused a spike in musculoskeletal problems and other orthopedic concerns.
Dr. Patrick Kane, CEO of Philadelphia Hand to Shoulder Center, says he's been treating more and more patients suffering from neck and back pain as a result of working from home and that he and his team have formulated specific treatment plans as a result.
"We actually developed therapy protocols specifically to address this with the kind of movement with regard to people working at home and spending that [increased] amount of time sedentary in front of their computers. We've definitely seen an increase in that," says Kane.
The good news is that like other areas of medicine, technological breakthroughs and notable advancements are moving the word of orthopedics forward. Kane says it's a continuing trend of "less is more," where minimally invasive procedures have led to less hospitalization and much quicker recovery times.
"More surgeries are being performed in outpatient surgical centers, where the idea is to be less invasive, get the same excellent clinical results and get patients back to their daily life in a faster manner," Kane says.
Scott Schoifet, medical director of musculoskeletal services at Virtua Health, also touts the surgical advancements that have revolutionized the way providers can care for their patients.
"One of the biggest advances in orthopedics in recent years is the shift to outpatient procedures, especially for joint replacement. It's a more streamlined process that offers greater convenience, enabling patients to avoid a hospital stay," says Schoifet.
"At Virtua, we have a dedicated process to ensure eligible patients have optimal outcomes and are ready to go home the same day," adds the orthopedic surgeon. "Afterward, patients can receive physical therapy to assist in their recovery. These same-day procedures are approved by Medicare and generally covered by insurance. Many people qualify for this option, as long as they are otherwise in good health and have support at home to help with their recovery."
Ayzenberg's says the advances in arthroscopic and other minimally invasive techniques continue to change his practice's approach to many surgeries. "Shoulder surgery is a great example. With the exception of shoulder replacement and occasional less common surgeries, almost all shoulder surgeries can now be done arthroscopically. This includes rotator cuff repairs, even revisions of old surgeries which were done using open techniques."
Noting how unique training programs lie augmented and virtual reality are being utilized to stimulate new capabilities in orthopedic treatment, Kane expects these tools to become more and more commonplace in the field.
"I do think the technology advancements that we've seen in society are definitely translating and being brought into medicine and, ultimately, are resulting in better patient outcomes and decreased cost of patient care," Kane says. "And I think you're going to see that trend continue over the next 10 to 20 to 30 years."
Article continues below
---
advertisement


---
Author:
Peter Proko
Archives
---
A Looming Healthcare Crisis
Getting Your Life Back
Aging Graciously
A Show of Support
Fighting the Good Fight
Building a Community All Year Long
Under the Winter Weather
Innovations in Health Care
A Growing Presence
A Rewarding Journey
Relief is on the Way
Changing the Narrative
What's New in Neurology
Top Physicians 2022
Top Dentist 2022
More Articles