James Harden not in a good bargaining position with the Sixers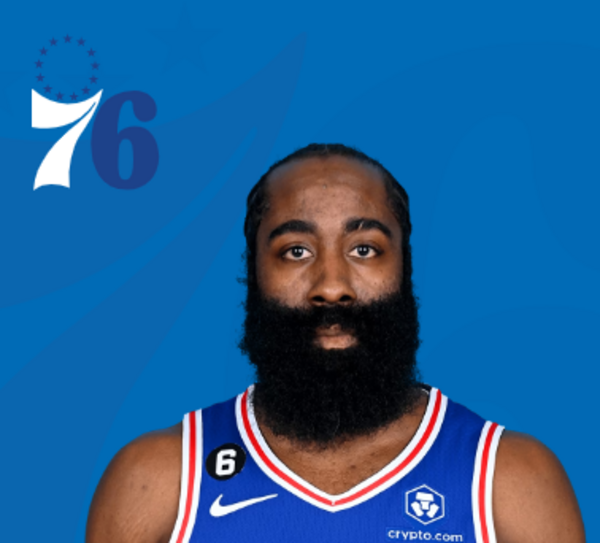 Recently, James Harden hasn't hidden his feelings about his relationship with 76ers president of basketball operations Daryl Morey. While in China, Harden gave the infamous quote, calling Morey a "liar."
Here is the full quote: "Daryl Morey is a liar and I will never be a part of an organization that he is part of again."
Later, after returning home from China, Harden was asked in a television interview with KHOU11's Jason Bristol if the relationship with the 76ers is too late to repair. The point guard responded, "I think so."
Morey, who traded for Harden while general manager in Houston, had been his biggest backer over the years.
To add another layer to the soap opera, ESPN reports that the NBA has launched an inquiry into the circumstances surrounding Harden's public comments about Morey.
These are not exactly the stories the Sixers need as training camp approaches in the beginning of October.
Harden opted out of a $47.36 million player option for the 2022-2023 season. He then signed a two-year contract (with another player option for the second season) that paid him about $14 million less than that $47.36 million total.
He signed for less so the Sixers would have the cap room to sign others such as P.J. Tucker and Danuel House.
It's apparent that Harden felt by doing this, he would be in line for a long-term extension with the Sixers.
In June, Harden opted into this year's contract for $35.6 million instead of becoming a free agent.
Simply because he wouldn't have been able to get an offer for $35.6 million on the free agent market. Harden opted into the deal, and expected Morey to trade him (with his desired destination the Los Angeles Clippers).
While he suggested he would not play for a team that employs Daryl Morey, Harden has limited options.
The NBA's Collective Bargaining Agreement says that "a player who withholds playing services called for by a Player Contract for more than thirty (30) days after the start of the last Season (of his contract)…shall not be entitled to negotiate sign a Player Contract with any other professional basketball team unless and until the Team for which the player last played, expressly agreed otherwise."
So Harden can't hold out for more than 30 days without facing a penalty of not being able to sign with another club next year, unless the Sixers agree.
The Sixers, seemingly, hold all the cards.
Of course, Harden could stamp his feet and make a fuss, hoping it will cause the Sixers to deal him. He did that in Houston and Brooklyn and it worked.
Morey is known for not wanting to make a deal and receive pennies on a dollar. His history is being patient.
We will see how this standoff plays out.
Harden, who turns 34 on Aug. 26, is such a complex player to evaluate.
He is still talented, having averaged 21.0 points and an NBA-leading 10.7 assists last season. Joel Embiid won his first MVP and Harden played a major role.

Article continues below

---
advertisement


---

Yet Harden has a history of playoff misery and this year it occurred again. Despite two surpassing 40 points in the Eastern Conference semifinal series with Boston, Harden came up short when it counted most – in Games 6 and 7.
In Games 6 and 7 combined, Harden averaged 11 points, eight assists and five turnovers. He shot 1-for-11 from 3 (0.91%) and .259 from the field in those two games.
The Sixers were eliminated in seven games by Boston. They have failed to get out of the second round of the playoffs in six consecutive seasons.
When Ben Simmons said he wouldn't play for the Sixers in 2021-22, Morey held on to him until the February trade deadline, dealing him finally to Brooklyn – in the James Harden deal.
Harden's best option will be to report to the Sixers, play well and then hit the free agent market with some great value.
We're not sure he will agree to do that, but it will be the best option for the 10-time All-Star and former MVP, who has few other great choices.
Update: On Tuesday the NBA fined Harden $100,000 for his public comments indicating that he would not perform the services called for under his player contract unless traded to another team.
Photo courtesy of the Philadelphia 76ers
Author:
Marc Narducci
Archives
---
Who's Who in Health Care
Former Shawnee star Doolittle Calls It A Career
Camden County College welcomes Baseball Hall of Fame
South Jersey Football Games of the Week
Out & About
QB Ronnie Borden is Back in the Game
Should fans be worried for the Phillies bullpen?
South Jersey Football Games of the Week
A look at South Jersey's Top H.S. Girls' Soccer Teams
Out & About
Eagles will be fine after close call in opener
High School Football Games of the Week
Is it Super Bowl or bust for the Eagles?
What's New in South Jersey?
From New Jersey to Nashville
More...