More Arrests Possible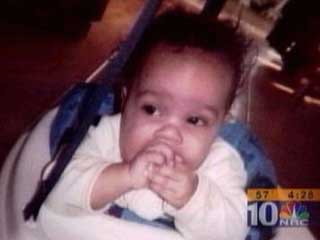 Camden County prosecutors say there may be more arrests in death of an 11-month-old baby.
David Walden, 28, is accused of killing his child while baby-sitting her.
At the time of the attack, Walden was out on parole for severely beating his 2-month-old child in 1998. He is now charged with killing his daughter, Kira.
Prosecutors said the baby died in a Clementon, N.J., apartment early Sunday morning from severe blows to her head.
The baby's mother, Katie Donnachie, was working at a restaurant.
Donnachie told NBC 10 News that she never suspected that Walden could be abusing her daughter.
"She was my world. She was my everything. I didn't know this was going on and, I know the way people look at it now, it's like, 'How could you have not known?'" Donnachie said. "He seemed like he was the best daddy in the entire world."
The medical examiner said that the infant was hit several times on the head.
Monday, prosecutors described the child's condition.
"There were old and new injuries, serious and significant, such as a fractured clavicle and broken ribs," said Camden County prosecutor Vincent Sarubbi.
Bail for Walden has been set at $500,000. Police would not say who else they were looking at in the child's death.
Article continues below
---
advertisement


---
Author:
Copyright 2004 by NBC10.com. All rights reserved. This material may not be published, broadcast, rewritten or redistributed.
Archives
---
A TALE OF THREE WEDDINGS
Timber Creek's Leary heads to Illinois
One of Us
Truer Words Have Been Spoken
A Thriving County
Executive Q&A
A Man of Many Faces
Super Women
Vocal Leader
Seeking Acceptance
The Business of Health Care
Mommy's Gone Viral
Singles: December 13
2017 Men of the Year
The Weekender
More...