Accused Serial Rapist Has SoJe Ties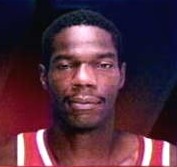 The man accused of being a serial rapist in Philadelphia has a criminal history in South Jersey, prosecutors said Monday.
Wortham was arrested 11 times -- three times for sexual assault in Millville and Vineland. Wortham lived in Cumberland County in the mid- to late-90s. But despite all of his arrests, the county's current prosecutor is troubled that Wortham never spent any time in state prison.
"The only thing that he ended up pleading to was possession of cocaine," said Ronald Casella, the Cumberland County prosecutor.
Casella said that he believes the system failed when it came to keeping Wortham off the streets.
"It seems to me that we had an opportunity in this county, in earlier years, to put him away in state prison for a good, long prison term," Casella said.
Wortham, now 40, was arrested last week by Philadelphia police and charged with raping eight women in the city since December 2002. It turned out that Wortham had been arrested three times between 1995 and 1999 on sexual assault charges in Cumberland County. An alleged incident near railroad tracks was one of two in Millville and the third allegedly happened at a Vineland apartment building.
"In none of those sexual assaults was he convicted of those charges," Casella said.
Casella -- who was not the prosecutor at the time -- said that the cases were either dismissed for insufficient evidence, sent to municipal court on a lesser charge or, in one instance, resulted in Wortham pleading guilty to a drug offense.
"I'm concerned that, in some cases, it would appear that the victims weren't taken as seriously as they should have been," Casella said.
The prosecutor for two of the cases said that they were taken seriously and that he never dismissed one that could be proven. He told NBC 10 News that one of one the alleged victims was uncooperative.
Philadelphia police said that DNA linked Wortham to the eight rapes in the city. Cumberland County's current prosecutor said he is anxious to compare Wortham's DNA to any unsolved cases.
"If, in fact, we have DNA on record in those cases, we certainly will go back and look at these potential cold cases and see if there's a possibility of finding some connection," Casella said.
Wortham went to trial once in Superior Court in New Jersey on a robbery charge and he was acquitted. Wortham is scheduled to appear in court in Philadelphia for a preliminary hearing Tuesday.
Article continues below
---
advertisement


---
Author:
Copyright 2004 by NBC10.com. All rights reserved. This material may not be published, broadcast, rewritten or redistributed.
Archives
---
Timber Creek's Leary heads to Illinois
One of Us
Truer Words Have Been Spoken
A Thriving County
Executive Q&A
A Man of Many Faces
Super Women
Vocal Leader
Seeking Acceptance
The Business of Health Care
Mommy's Gone Viral
Singles: December 13
2017 Men of the Year
The Weekender
Raise a Glass: September
More...