Rape Victim Describes Attacker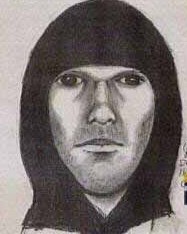 A South Jersey teen who was raped on her way to school helped police draw a sketch of her attacker.
The assault happened in broad daylight in a busy area of Camden Monday morning.
The 17-year-old honors student from LEAP Academy University Charter School shared her horrifying experience with NBC 10 reporter Monique Braxton.
"He told me not to scream. I asked him not to hurt me. Then, he covered up my mouth," the girl said.
The girl said that the man was armed with a knife when he pulled her into an alley in the shadow of Rutgers University, off 4th Street.
"He told me to take all my jewelry off. He told me to take my blazer and my jean jacket off. I was scared. I didn't want him to hurt me," the girl told Braxton.
The victim's neighbor, Maite Ruiz, took NBC 10 News to the scene of the crime and pointed out where she found the girl's clothing and makeup.
"She said that he put her underwear in a cup. So we came back to the scene, we just started searching under the cars. ... He stuffed leaves inside (the cup). We took the leaves out and her panties were there," Ruiz said.
Ruiz said that there were cameras on buildings all around the area where the attack allegedly took place.
"There's cameras in the building right on the other side. You have the federal courthouse -- they have surveillance cameras. You also have the post office which has surveillance cameras," Ruiz said.
Police said the cameras on the federal buildings near Market and 4th Streets showed the victim and the suspect, but they are not in focus.
Police Lt. Michael Lynch told NBC 10 News that police hope the sketch will help them find the girl's attacker.
"The suspect is still identified as a white male, thin build, unshaven face, wearing all black," Lynch said.
The aspiring teacher is now coping with the violence she survived.
"I try to forget about it because I have a lot of support from my friends," the girl said.
Article continues below
---
advertisement


---
Author:
Copyright 2004 by NBC10.com. All rights reserved. This material may not be published, broadcast, rewritten or redistributed.
Archives
---
A TALE OF THREE WEDDINGS
Timber Creek's Leary heads to Illinois
One of Us
Truer Words Have Been Spoken
A Thriving County
Executive Q&A
A Man of Many Faces
Super Women
Vocal Leader
Seeking Acceptance
The Business of Health Care
Mommy's Gone Viral
Singles: December 13
2017 Men of the Year
The Weekender
More...