Woman Indicted in Dismemberment Slaying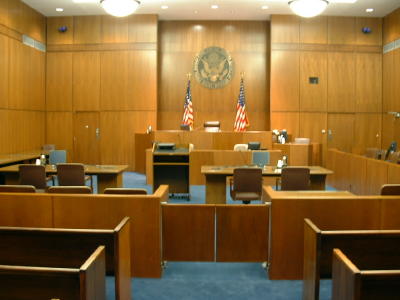 The woman charged in June with killing her husband, whose body was later found in three suitcases that washed ashore in Virginia, has been indicted on charges of murder and desecration of a corpse, authorities said Wednesday.
Melanie McGuire was also accused of perjury and a weapons violation, according to the four-count indictment handed up by a state grand jury on Tuesday and made public Wednesday.
McGuire, 32, who now lives in Brick, could face a term of 30 years to life if convicted of murdering her husband, William T. McGuire.
"The state is not seeking the death penalty at this time," said John R. Hagerty, a spokesman for the state Division of Criminal Justice.
McGuire, who pleaded not guilty to a murder charge in June, is to be arraigned Wednesday afternoon in New Brunswick before state Superior Court Judge Frederick P. DeVesa.
Prosecutors will ask the judge to revoke or increase McGuire's bail. She has been free on $750,000 bail since shortly after her arrest June 2.
McGuire lawyer Henry Klingeman did not immediately return a message Wednesday seeking comment.
William McGuire, 39, was killed between April 28 and May 5, 2004, according to the indictment. His dismembered body floated ashore in his own matching luggage in the Chesapeake Bay near Norfolk, Va.
Melanie McGuire shot her husband in their Woodbridge apartment, dismembered the body and placed the remains in black plastic trash bags inside three suitcases, Criminal Justice said. She then dumped the suitcases off the Virginia coast, where they were found near the Chesapeake Bay Bridge on May 5, 11 and 16, 2004, the agency said.
The Virginia medical examiner determined that William McGuire was shot at least twice, once in the head and once in the chest, Criminal Justice said. He was a computer worker at the New Jersey Institute of Technology in Newark.
He disappeared after the McGuires closed on a new home in Warren County. His car was found abandoned in Atlantic City.
No one else has been charged, but Attorney General Peter C. Harvey said the investigation was continuing.
"The investigation has uncovered deliberate attempts by the defendant to thwart investigative inquiry, including authoring letters to the news media," Harvey said.
In August, Harvey's office and The Trentonian newspaper of Trenton received a rambling, four-page letter claiming Melanie McGuire did not kill her husband.
The letter, a copy of which was obtained by The Associated Press, accused William McGuire of lying, gambling and cheating on his wife. "He was a victim, all right. Of his greed, his big ego, and his even bigger mouth," the unsigned letter said.
It ended by offering details that only the killer or a witness would know. "The way the articles read of last year, it made it seem like his arms were cut off. They weren't," the letter stated. "He was wearing nothing but purple briefs when you found him. Ever figure out where the weights came from?"
Authorities said McGuire, a nurse at a fertility clinic in Morristown, moved to Ocean County after her husband's death.
The perjury charge stems from sworn testimony Melanie McGuire gave April 30 in state Family Court in New Brunswick while seeking a restraining order against her husband in which she said he was a threat to her safety. At the time, William McGuire was either incapacitated or dead, Criminal Justice said.
Article continues below
---
advertisement


---
Author:
Copyright 2005 by
NBC10
. All rights reserved. This material may not be published, broadcast, rewritten or redistributed.
Archives
---
A TALE OF THREE WEDDINGS
Timber Creek's Leary heads to Illinois
One of Us
Truer Words Have Been Spoken
A Thriving County
Executive Q&A
A Man of Many Faces
Super Women
Vocal Leader
Seeking Acceptance
The Business of Health Care
Mommy's Gone Viral
Singles: December 13
2017 Men of the Year
The Weekender
More...