Chestnut Neck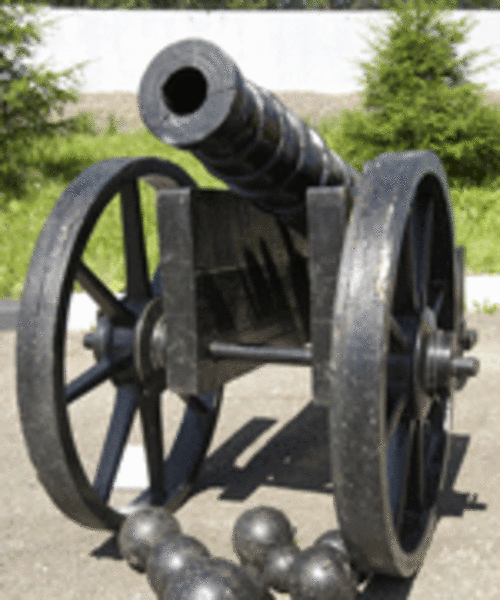 Painter Emanuel Leutze captured the American Revolution in his painting of Washington Crossing the Delaware. It is a glorious painting that depicts George Washington and his army being chased from Trenton into Valley Forge. Although the painting immortalizes New Jersey into the history of the United States, we cannot forget the importance that Southern New Jersey played in the success of the American Revolutionary War.
This importance lies in a small village known as Chestnut Neck, which is now a part of Port Republic in Galloway Township (off of the Mullica River near the Garden State Parkway). Chestnut Neck was a well established trade center and port during the late 1700s; it was such a strong trade center that many of the merchants were granted permission from the government to become privateers against British troops during the American Revolutionary War, using their own merchant ships that were already equipped with cannons. American Privateers would attack and seize British ships and take the ships and the goods back to the port. Privateering can be described as state-supported piracy. The privateers were limited in who they could attack and where; if a privateer attacked during non-war times or against neutral vessels, they would be considered pirates, and those ships could punish them as such.
The privateers kept the enemy from sending their troops supplies to New York and Philadelphia, a crucial part of defeating them. With the British blockade that set in New York, George Washington was unable to get supplies at Valley Forge. Chestnut Neck stepped in to get supplies to the General. Supplies were brought into Little Egg Harbor, unloaded at Chestnut Neck, taken up the river on flat boats to the Forks, carted across the state to Burlington, and on to Valley Forge.
The British eventually became fed up with their ships being attacked and overtaken by the American Privateers and sought retaliation upon them. They decide that they would attack Chestnut Neck by surprise. On September 30, 1778, 400 British troops set sail for Chestnut Neck from New York City. The British ships took longer than first predicted, and didn't make it to the port until October 5, 1778.
It was a brutal force that met Chestnut Neck that unfortunate day. The village of Chestnut Neck was burned to the ground. Where there was once a militia fort, a shipyard, storehouses, a saw mill, a salt works and houses there was now burned ruins. The village that played a major part in getting George Washington supplies during the dark winter of 1777 in Valley Forge was destroyed and would never again regain its strength.
This historic Battle is remembered on the site of where the Battle of Chestnut Neck took place. Here, a monument was constructed by the National Society Daughters of the American Revolution, Gen. Lafayette Chapter, to honor the village of Chestnut Neck that so patriotically and courageously stood by their country during a dark time. The monument was dedicated on October 6, 1911, 133 years after Chestnut Neck was destroyed.
The monument reads: In honor of the Brave Patriots of the Revolutionary War who defended their liberties and their homes in a battle fought near this site October 6, 1778. Dedicated October 6, 1911.
So when you hear people talk trash about New Jersey, remember that without New Jersey perhaps we would not have been as successful in the American Revolution--and this country of opportunity would not have thrived. There is a great history that lies in the past of South Jersey, that is often forgotten into today's modern world. Remember the past of our state and regain the same pride that stood with the village of Chestnut Neck.
© SouthJersey.com 2015. All rights reserved. This article or parts thereof may not be reprinted or reproduced by any other party without the express written consent of SouthJersey.com. For more information, please call 856-797-9910.
For more South Jersey History, visit our South Jersey History page.
Article continues below
---
advertisement


---
Author:
Erin Pierson
Archives
---
A TALE OF THREE WEDDINGS
Timber Creek's Leary heads to Illinois
One of Us
The Weekender
Hometown Flavor
Hoop Dreams
Symon Says
Food & Drink: Raise a Glass
Off the Ice
Rewarding Work
Dig This
The Berlin Cemetery
A Southern Mansion
Fire on the Morro Castle
Pine Barrens Fire of 1936
More...