2016 Best of Biz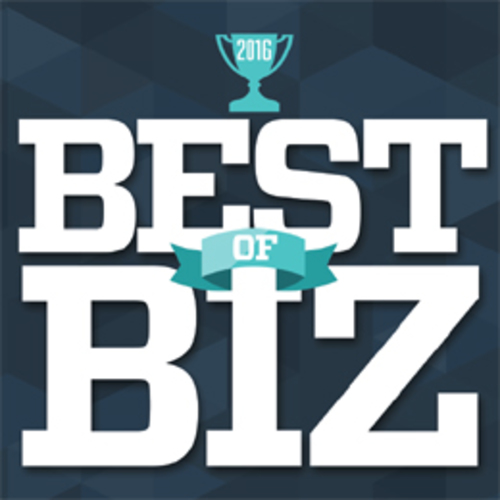 ...From the pages of South Jersey Biz magazine...
Your business doesn't operate in a bubble. We know it takes many moving parts and partnerships with other professionals. That's why we take the time to pour over hundreds of online nominations, past stories and our own experience to compile our annual Best of Biz list. Comprised of both readers' and editors' selections, this year's list provides you with the top of the line South Jersey resources for everything your business needs.
EDITORS' PICKS
Accounting
Bowman & Co.
Voorhees
(856) 435-6200
Woodbury
(856) 853-0440
BowmanLLP.com
Ruotulo, Spewak & Co.
Mount Laurel
Cherry Hill
(856) 273-1282
NowFinancialNetwork.com
Architecture/ Design: Public
Article continues below
---
advertisement


---
RYEBREAD
Mount Holly
(609) 265-2652
RYEBREAD.com
Auditing
Gold Gerstein Group
Voorhees
(856) 770-1400
Moorestown
(856) 727-0100
G3CPA.com
Bank: Business
TD Bank
Multiple locations
(888) 751-9000
TDBank.com
Bank: Community
Delanco Federal Savings Bank
Delanco
(800) 306-0041
Cinnaminson
(856) 303-8899
DelancoFSB.com
Bank: Customer Service
Columbia Bank
Multiple locations
(800) 522-4167
ColumbiaBankOnline.com
Bank: Online Banking
BB&T
Multiple locations
(800) 226-5228
BBT.com
CATERER:
Auletto Caterers | Deptford | (856) 227-3800 | Auletto.com
Company philosophy: Auletto's believes that top quality food and service are the foundation of any quality event and their priority is to allow customers to enjoy themselves and focus on the personal aspect of their gatherings.
What's new: Working in partnership with Big Sky Enterprises, Auletto's completed a major renovation this past February which has given the picturesque property an updated and fresh look.
Good for business: A family business for more than six decades, owner Jim Auletto has mastered the need to make sure customers see the value in the money they are spending by offering an unparalleled level of personalized service.
Collections
C&H Collections
Merchantville (800) 308-4357
CHCollects.com
Commercial Landscaping
Elite Landscaping
Berlin
(856) 753-1944
EliteLandscaping.com
COMMERCIAL LENDING
M&T Bank | Cherry Hill | (856) 330-8031 | MTB.com
Company philosophy: While centrally located, M&T believes it's critical to implement local decision making and a regionally managed commercial bank model that allows them to integrate themselves into the markets where they live and work.
Of note: M&T has had 157 consecutive quarters of profits and is one of only two peer banks to report a profit every quarter since 2007. As one of the country's 20 largest commercial banks, M&T has more than 725 commercial banking offices worldwide. A recent acquisition of Hudson City Bancorp added approximately $19 billion in loans and expanded the franchise by 135 branches, 97 of which are located in New Jersey.
Chairman and CEO, Robert G. Wilmers says: "We now have tremendous opportunity to build on Hudson City's rich 147-year-old tradition of customer and community service, and to expand M&T's community-focused banking model to new markets, such as South Jersey."
Computer Services/ Data Security Consultant
Avasek
Cherry Hill (856) 316-4144
Avasek.com
Construction Company
Whitesell Construction
Delran
(856) 764-2600
WhitesellCo.com
Construction Management
Greyhawk
Mount Laurel
(856) 722-1800
Greyhawk.com
Courier Services
A1 Courier
Cherry Hill
(856) 424-8393
A1SJ.com
Insurance: Firm/Broker
Cook Maran & Associates
Marlton
(856) 520-8487
CookMaran.com
Insurance: Health
Horizon Blue Cross/ Blue Shield of NJ
Mount Laurel
(888) 765-7786 HorizonBlue.com
IT Support
DLC Technology Solutions, Inc.
Marlton
(856) 983-2001
DLCTechnology.com
Law Firm: Banking & Finance
Capehart Scatchard
Mount Laurel
(856) 234-6800
Capehart.com
Office Equipment
RE Business Solutions | Cherry Hill | (800) 533-9949 | REOnline.com
Company philosophy: Forming long-term relationships with its customer base has been the philosophy since the company began in the late '80s. They are clients' "managed print specialist," not just the everyday salespeople.
Achievements/awards: RE Business Solutions has previously appeared on the Inc. 5000 list of the fastest-growing companies in America and has received several other awards of recognition including the Xerox Peak Channel Partner Platinum Award of Excellence.
Giving back: After President John Murabito lost his 3-year-old son suddenly in 2005, he and his wife decided to create the Johnny M Foundation, a nonprofit aimed at helping sick children and their families find com- fort. They partnered with the Ronald McDonald House in Camden to create a toddler play room named Johnny's Club- house and purchased a home in Orlando and donated it to For Pete's Sake, a nonprofit that provides families facing a cancer battle with a weeklong vacation.
Property Management: Commercial
The Bloom Organization
Mount Laurel
(856) 778-0300
BloomOrganization.com
Transportation: Freight
Gray Trucking | Beverly | (609) 386-7887 | GrayTrucking.com
Company philosophy: Gray Trucking values safety above all else, but also cherishes not only its relationship with clients, but also employees and their families. With honesty and integrity and using teamwork and innovation they are able to achieve service excellence.
Of note: The company has experienced almost 100 percent growth and has expanded from a regional transportation provider to include dedicated long haul solutions.
Owner, Bob Gray says: "We help people sleep at night by delivering on our promises. We do this by employing a quality, dedicated and professional team of drivers and support staff. "
Warehousing
RLS Logistics
Multiple locations
(856) 694-2500
RLSLogistics.com
READERS' PICKS
Accounting
Baratz & Associates, P.A.
Marlton
(856) 985-5688
BaratzCPA.com
ACTUARIAL SERVICES
Friedman, LLP | Marlton | (856) 830-1600 | FriedmanLLP.com
Company philosophy: Friedman is a full-service firm that provides clients with custom services other than the traditional audit and tax services. Their philosophy focuses on two key themes—"powerful" and "personal" with a dedication to empower clients to help them achieve their critical financial goals.
Achievements/awards: Friedman has been named one of Accounting Today's Top 100 Accounting Firms, Vault's Work/Life balance and Inside Public Accounting, Philadelphia Business Journal Best Places to Work, Smart CEO Accounting Firm of the year and Circle of Excellence. On Jan. 1, 2016 Friedman joined forces with Shechtman Marks Devor PC, expanding its presence in Philadelphia, while also growing key service areas.
CPA and Partner, David I. Waddington says: "Friedman LLP has provided me with the tremendous opportunity to fuse the Benefits 21 practice into the Firm. Combined, through our Pension Administration Services Group and all of the professionals at Friedman, we offer top notch pension and actuarial services to clients in a wide array of industries."
Advertising
BBE Promotions
Blackwood
(856) 701-8734
BBEPromotions.Logo-Mall.com
ARCHITECTURE/DESIGN: COMMERCIAL
Anchor Point Architecture
Audubon and Princeton | (856) 547-6414 | OneAnchor.com
Company philosophy: Anchor Point Architecture prides itself in working with new generation companies in today's built environment. Building types include commercial, corporate and light industrial building uses. It is a single source solution from a detailed feasibility study through construction.
Achievements/awards: Projects currently on the board or in the construction phase: The Camden Hall of Justice bail office, Camden County College EIRC office, Mount Laurel Home for Funerals new building, three custom Shore homes in Avalon and a new light industrial building in Cape May. The group is also preparing to open a Philadelphia location.
Lee DiPrinzio, RA, PP, says: "Our clients deserve a design firm to be realistic, creative and to use the newest material/techniques. ... Anchor Point Architecture crafts spaces that reflect your identity."
Architecture/Design: Commercial
Alberto & Associates/CI
Haddonfield
(856) 354-1223
AlbertoAssociates.com
Auditing
Alloy Silverstein
Cherry Hill
(856) 667-4100
Hammonton
(609) 561-1555
AlloySilverstein.com
Automotive: Corporate Fleets/Leasing
Bentley Truck Services Inc.
Maple Shade
(856) 320-2710
BentleyTruckServices.com
BANK: BUSINESS
Beneficial Bank | Multiple locations | (888) 742-5272 | TheBeneficial.com
Company philosophy: Beneficial Bank has more than $5.5 billion in assets and 63 locations throughout New Jersey and Pennsylvania. In 1853, Saint John Neumann organized Beneficial Bank on the principle of doing what's right for the customer first. That vision guides the bank's actions every day, and is at the heart of its decisions.
Achievements/awards: Beneficial became a fully public company in 2015, recently acquired Conestoga Bank and subsidiary, Conestoga Equipment Finance Corp. The bank has been named one of Philly.com's Top Workplace 2015 and 2016 and received NASDAQ/ EverFi's Financial Education Innovation Award 2016.
President and CEO, Gerry Cuddy says: "I am proud of what we've built at Beneficial, and it's an honor to be recognized as a Best Business Bank by South Jersey Biz. This recognition is a testament to the hard work our teams do every day to be a best-in-class business bank, and the strong relationships our bankers have built with our customers."
Bank: Community
ParkeBank
Sewell
(856) 256-2500
ParkeBank.com
BANK: CUSTOMER SERVICE
Republic Bank | Multiple locations | (888) 875-2265 | MyRepublicBank.com
Company philosophy: Republic Bank makes banking simple by offering customers "big bank" benefits—such as the longest regional banking hours at its 19 stores, absolutely free checking and coin counting and access to more than 55,000 surcharge-free ATMs worldwide. It makes decisions locally and quickly, priding itself on a retail-based model dedicated to absolute convenience and fantastic customer service.
Achievements/awards: Philadelphia Business Journal named Republic one of the Best Places to Work 2015 and 2016 and top tri-state small business lender 2014 and 2016 and also received Smart CEO's Corporate Culture Award in 2015. It acquired Marlton-based Oak Mortgage Company, LLC in July 2016 and will open its 19th store location in Moorestown in September.
Rhonda Costello, Chief Retail Officer, says: "At Republic Bank, we want to turn our customers into fans! As a fast-growing commercial and retail bank, our customer-centric philosophy transcends everything we do, with our goal to always exceed our customers' expectations. For three years running, we are proud to be the No. 1 small business lender in the tri-state region."
Bank: Online Banking
Investors Bank
Multiple locations
(855) 422-6548
MyInvestorsBank.com
BENEFIT CONSULTANT
Progressive Benefits Solutions | Westmont | (856) 858-8388 | ProgBenefits.com
Company philosophy: To help corporate and individual clients translate the maze of health care regulations and guide them to the best health insurance coverage at the most competitive pricing.
Achievements/awards: Progressive Benefits received the National Association of Health Underwriters Rising Star Award 2016. Founder and President, Annette Festa was also named Gloucester County Chamber's Member of the Year in 2014 and one of South Jersey Biz's Women to Watch in 2015.
Of note: Festa is also active in the National Association of Health Underwriters, has participated in the association's Capitol Conference in Washington, D.C., and is certified under the National Association Health Underwriters Patient Protection and Affordable Care Act.
Benefit Consultant
Innovative Benefit Planning
Moorestown
(856) 242-3330
IBPLLC.com
Bookkeeping
blackbook, LLC
Swedesboro
(856) 430-6470
BlackBookLLC.com
Caterer
Foodwerx
Cherry Hill
(856) 231-8886
FoodWerx.com
Cloud Computing Firm
Praxis Data Systems
Gibbsboro
(856) 679-2256
PraxisNet.com
Cloud Computing Firm
Telecorp Inc. | Woodbury | (856) 384-6000 | TelecorpInc.com
Company philosophy: Telecorp is a complete business communications firm specializing in serving the needs of small-to medium-size companies. The company's mission is to provide solutions that are customized to meet client's specific needs through detailed customer research.
Achievements/awards: Gloucester County Cham- ber of Commerce named Telecorp as one of the Best In Gloucester County 2015. The group is also a partner of Robins Nest 2016 Back- pack Drive, which provides children of families in need a fresh start to the 2016- 2017 school year.
Sales and Marketing Representative, Kimberly Eckman says: "I met Tim Jennings while I worked for a previous employer. Telecorp was our telecommunications and IT vendor. ... After I moved on to another job, I was thrilled when Tim reached out to me to join the team ... and have since never looked back."
Collections
GB Collects | West Berlin | (888) 688-5700 GBCollects.com
Company philosophy: GB Collects' philosophy is to deliver best-in-class business-to-business collection services to a variety of companies world-wide, assisting companies' financial health by improving their cash flow. In addition, they also provide excellent benefits and a wonderful work environment for employees.
Achievements/awards: BG Collects has been included in Inc. 5000's list of fastest-growing companies in America, InsideARM Best Places to Work in the Collections Industry five years running and Philadelphia Business Journal's Best Places to Work, Business Owners Council Company of the Year in 2015. They will be opening a new, state-of- the-art headquarters in the fall.
COO, Gil Fisher says: "Ever since 2001, I have witnessed GB Collects grow into the victorious company that it is today. Working with amazing colleagues and clients day in and day out allows me to enjoy my occupation. I am very fortunate to love my job, and I cannot picture working with any other company. I continuously look toward my future and see many successful years to come."
Commercial Landscaping
Dunn Company Landscaping
Harrisonville
(856) 769-2415
DunnLandscaping.com
Commercial Lending
Wells Fargo
Multiple locations
(800) 869-3557
WellsFargo.com
Computer Services/Data Security Consultant
PCH Technologies
Sewell
(856) 754-7500
PCHTechnologies.com
Conference Center
Crowne Plaza Philadelphia/Cherry Hill | Cherry Hill | (856) 665-6666 | CrownePlaza.com/ CherryHillNJ
Company philosophy: Crowne Plaza Philadelphia/Cherry Hill is designed for the modern-day business traveler. They help their guests work, rest and restore while making sure every meeting and special event is brilliant. From planning to execution, Crowne Plaza understands that every interaction has the potential to inspire.
Achievements/awards: Crowne Plaza has won a number of awards from Taste of South Jersey in recent years including "Signature Dish" and "Best in Show" in 2013, "Most Innovative Dish" in 2014 and "Best in Show" again in 2016. Fall 2016 will mark the unveiling of Crowne Plaza's newly renovated Riverside Ballroom dedicated to weddings and elegant corporate and social events.
Construction Company
Wohlsen Construction | Parsippany | (973) 440-2464 | WohlsenConstruction.com
Company philosophy: Wohlsen Construction's core values focus on providing construction related services in an efficient manner, exceeding quality expec- tations and doing so in an ethical manner. Their five core values demon- strate safety, integrity, accountability, continued improvement and collaboration.
Achievements/awards: Since the inception of the Associated Builders and Contractors' award program in 1990, Wohlsen Construction has been honored regionally 183 times with 92 "Awards of Excellence," 78 "Awards of Merit" and 13 "LEED/Sustainable Green Awards." Wohlsen Construction has been honored 17 times nation- ally with 6 "National Awards of Excellence" and 11 "National Awards of Merit."
Senior Vice President, Michael B. Berardi says: "We are honored to be recognized by the readers and editors of South Jersey Biz and look forward to being active in the local business community and building successful relationships with our clients in South Jersey."
Construction Management
Gesso Project & Construction
Audubon
(856) 547-6785
GessoCM.com
Credit Union
South Jersey Federal Credit Union | Deptford | (800) 582-7640 | SouthJerseyFCU.com
Company philosophy: South Jersey Federal Credit Union's (SJFCU) mission is to service one member at a time while welcoming one new member at a time, all the time.
Achievements/awards: SJFCU was recently honored by New Jersey Speaker of the House and South Jersey Joint Legislative Districts for 75 years of "Community Service and dedication of Serving the Under Served." Additionally, SJFCU recently opened a new branch office on Rowan Boulevard to help support the financial needs of college students and faculty on Rowan University's campus.
Vice President of Governmental and Community Affairs, Ken Barnshaw says: "We are thrilled to work hand in hand to support the ongoing revolution of education/medical development and expansion in South Jersey. This, coupled with the new manufacturing plants and jobs, should deliver prosperity and a better quality of life that we all desire."
Daycare
Under the Sun
Multiple locations
(856) 783-9715
UTSLC.com
Document Destruction/ Security
ProShred Southern New Jersey
West Berlin
(856) 336-2820
ProShred.com
Education: Cooperative Education
Rowan College at Gloucester County
Sewell
(856) 468-5000
RCGC.edu
Education: Community College
Camden County College | Blackwood | (856) 227-7200 | CamdenCC.edu
Company philosophy: Camden County College (CCC) is committed to the success of a diverse student body through collaborative engagement that provides high-quality, accessible and affordable education. The college is responsive to the needs of the community through continuous enhancement of its pro- grams and services.
Achievements/awards: Last year, the college was named the Talent Development Center for Advanced Marketing by the state Department of Labor. CCC was also recently awarded a grant from the state Department of Education which they combined with a GO Bond and county funds in result for funding a $10 million project to build simulated classrooms for the Joint Health Services Center in Camden.
Executive Director of Financial Administrative Services, Maris Kukainis says: "Camden County College has so much to offer to county residents and businesses, ranging from traditional academic classes to work placement training to engaging lectures, exhibits and performances. We fully expect to grow our presence in the county by tailoring our services and programming to the needs of the community."
Education: Higher Education
Rowan University
Glassboro
(856) 256-4000
Rowan.edu
Education: MBA Program
Rutgers University Camden
Camden
(856) 225-1766
Camden.Rutgers.edu
Education: Online
Rowan College at Burlington County
Multiple locations
(856)222-9311
RCBC.edu
Energy Consultant
South Jersey Industries
Folsom
(609) 561-9000
SJIndustries.com
Engineering Firm
Jefferis Engineering
Runnemede
(856) 933-2005
JefferisEngineering.com
Tri-State Engineering & Surveying, PC
Blackwood
(856) 677-8742
TriStateCivil.com
Environmental Services/ Management
GZA GeoEnvironmental Inc.
Hammonton
(609) 567-9330
GZA.com
Event Planning
a loft Mount Laurel
Mount Laurel
(856) 234-1880
AloftMountLaurel.com
Executive Coaching
Synchron 8
Sewell
(856) 371-3136
Synchron8.com
Financial Services
HFM Investment Advisors, Inc. | Glassboro | (856) 232-2270 | HFMAdvisors.com
Company philosophy: HFM Investment Advisors edu- cate and empower their clients through coaching and discipline to reach a higher level of investing peace of mind. With a look- you-in-the-eye commitment, their goal is to keep you educated, involved and confident in every financial decision their clients make.
Achievements/awards: HFM was one of South Jersey Biz's "Small Business Awards" recipients of 2014, NJ Monthly's "Five Star WealthManager" award winner and Smart CEO "Reader's Choice" award winner. Recently, HFM moved into a new office on Rowan Boulevard in Glassboro to further their Investor Education Series program by providing workshops for investors in the state-of-the art-class- rooms at Rowan University.
President, Michael Pallozzi says: "Most advisors don't coach their clients to stay disciplined because it's too hard. Many advisors are really salespeople in disguise and they aren't having those tough conversations with clients. We provide coaching that perseveres through changes in the market, transitions in clients lives, the economy, the market and the crisis du jour. We help our clients make non-emotional wise decisions that will help protect their family's financial future."
Full-Service Marketing Agency
Graham Communications
Wenonah
(856) 430-8082
Graham.Marketing
General Contractor
Blue Rock Construction
Burlington
(609) 747-7758
Blrck.com
Graphic Design
Spark Creative
Collingswood
(856) 854-2647
Spark-Creative.net
Green Initiatives Partner
Hutchinson Mechanical
Cherry Hill
(888) 777-4501
HutchBiz.com
Golf Course for Business
Town & Country Golf Links | Woodstown | (856) 769-8333 | TCGolfLinks.com
Company philosophy: Town & Country continues to provide consistency, from the friendly staff and great playing conditions, to an award-winning restaurant, Creekside Inn, and a highly successful golf school, The Island Green Golf Academy. A top venue for businesses and charity functions, Town & Country provides details and amenities that ensure all group outings are a success for the host and memorable for their guests.
Achievements/awards: Town & Country was recently awarded "One of the Must Play Courses of the Middle Atlantic" for 2016.
Co-Owner and General Manager, Karen Pierson says: "There is no better testament to me of this fine golfing facility we've created as when a customer takes the time to compliment me on the friendly and helpful staff or the great course conditions. Everyone here works as a team to ensure our customers have an enjoyable day of golf, a rewarding golf lesson or a delicious meal. Lasting experiences are what we're banking on."
Human Resources Consultant
Lauren Flounders - Fusion Employer Services
Lawrenceville
(866) 337-4978
FusionEmployerServices.com
Insurance: Supplemental Health
AFLAC - Lisa Carney Agency
Woodbury
(856) 848-2844
Local.Aflac.com/Lisa_Carney/Agent
Insurance: Workers' Compensation
AJM Insurance
Mount Laurel R(856) 795-4020
AJMInsurance.com
Interior Design: Commercial
Allison Valtri Interiors
Avalon, Wildwood
(609) 967-5800
ShuttersToShades.com
Employee Training Workforce Development
Gloucester County Workforce Development Board
West Deptford
(856) 384-6963
GloucesterCountyNJ.gov
IT Support
TechStarters
Cherry Hill
(877) 932-0040
TechStarters.com
Janitorial Services
Vanguard Cleaning Systems
Mount Laurel
(856) 231-1200
VanguardCleaning.com
Law Firm: Banking & Finance
Archer & Greiner, PC
Haddonfield
(856) 795-2121
ArcherLaw.com
Law Firm: Corporate
Stradley Ronon
Cherry Hill
(856) 321-2400
Stradley.com
Law Firm: Employment/Labor
Mattioni, Ltd. | Swedesboro | (856) 241-9779 | Mattioni.com
Company philosophy: Mattioni, Ltd. has over 45 years experience as a trusted advisor to individuals, and small and medium-sized businesses within the local communities. They achieve goals and solve problems by being responsive to the needs of their clients, producing high-quality legal work and being open to innovative solutions.
Achievements/awards: Mattioni was voted "Best of 2015" for Corporate Law in addition to numerous attorney awards in recent years.
Senior Shareholder, Stephen J. Galati says: "We strive to navigate our clients through their legal and employment disputes by providing principled, intelligent, cost-effective representation. The firm's attorneys are active participants in supporting community organizations in Southern New Jersey including the Gloucester County Chamber of Commerce, the Greater Swedesboro Business Association, the Heart of South Jersey, the Alzheimer's Association, the Merchantville Little League and local school and theater groups, among others."
Law Firm: Tax
Lauletta Birnbaum
Sewell
(856) 232-1600
Lauletta.com
Law Firm: Real Estate
Parker McCay
Mount Laurel
(856) 596-8900
Atlantic City
(609) 347-8000
ParkerMcCay.com
Mailing Services
Bellia Print & Design | Woodbury | (856) 845-2234 | BelliaPrinting.com
Company philosophy: At the heart of Bellia's business is family. The business was started as a family 42 years ago, and they believe that their team members, customers and community are an extension of that. Because they support and embrace their employees, community and customers, they are dedicated to consistently providing the best products, superior services and fair pricing when it comes to printed media.
Achievements/awards: Bellia is a previous South Jersey Biz award winner for "Best Printer" in 2015, Courier Post Best of South Jersey award winner for 2015 and 2016 and South Jersey Times and NJ.com "Best of Gloucester County Best Printer" award winner for 2014, 2015 and 2016. Recently, Bellia made the investment in the latest technology in the form of the Canon imagePRESS C8000VP Series Color Digital Press. The printer has the highest quality rating of any printer in the business and is twice as fast.
Retail Manager, Colleen Heisler says: "In all my years at Bellia, we have put customers first; we have put the strongest emphasis on quality and always honesty. Bellia is still a 'we want to shake your hand' type of company but they have continued to move right along keeping up with today's technology."
Mechanical Services: HVAC
AllShore Heating & AC
Multiple locations
(856) 596-5000
AllShoreHVAC.com
Meetings: Hotel
Courtyard Marriott at Rowan University
Glassboro
(856) 881-0048
Marriott.com
Merchant Services
Tanker Consulting Services
Marlton
(609) 922-0201
TankerConsultingServices.com
Multi-Media Production
Wildfire Group
Deptford
(888) 303-3884
WFGNJ.com
Office Furniture
Office Furniture Outlet of NJ
Cherry Hill
(856) 439-9500
OFONJ.com
Office Equipment
Shades of Paper
Mount Laurel
(856) 787-9200
ShadesOfPaper.com
Office Supplies
Office Basics
Moorestown
(856) 797-5700
Supplies.OfficeBasics.com
Organizational Dynamics Specialists
BB's Clutter Solutions, LLC
Cherry Hill
(856) 912-0077
BB-Clutter-Solutions.com
Payroll Provider
Abacus Payroll
Hammonton
Cherry Hill
(856) 667-6225
AbacusPay.com
Photographer-Commercial
Majestic Images
Glassboro
(215) 798-0092
MajesticImages.net
Property Management: Commercial
Delco Development, LLC | Willingboro | (856) 234-5151 | DelcoDevelopment.com
Company philosophy: Build. Manage. Enrich.
Achievements/awards: Delco Development was recently awarded SNJBP Reader's Choice Award for Commercial Real Estate, Building and Development in 2016, as well as in 2014 and 2015. Delco was also named one of NJBiz.com's "Top 25 NJ Developers" in 2016. Delco's WaWa project in Pennsville is almost complete and will be opening this month, their redevelopment project in Hamilton is underway and the redevelopment of the former Pennsauken Mart site will potentially be breaking ground in the fall.
Director of Communications and Social Media, Teresa Sydorko says: "As Delco Development's footprint grows, so do our values of passion and balance. We focus on building community hubs that strengthen local commerce and create jobs while enhancing opportunities for our team members as well."
Property Management: Residential/ Multifamily
Conifer Realty, LLC | Mount Laurel | (856) 325-7265 | ConiferLLC.com
Company philosophy: Conifer Realty is a progressive, nationally ranked leader in the affordable housing industry committed to providing state-of-the- art apartment communities that last. They are a full-service real estate development, construction, owner and management company in the multifamily, affordable housing industry.
Achievements/awards: Nationally, Conifer was ranked as a "Top 50 Affordable Housing Owner" and "Top 50 Affordable Housing Developer" from the Affordable Housing Finance Magazine for the past decade. They have also been recognized as the magazine's "Top 100 Affordable Housing Management Company" since 2008.
District Manager, Tracy Joyce says: "The management team, as well as the development team, has proven that while the industry is becoming more competitive, Conifer has certainly raised the bar and set the standards to produce and manage amazing communities for many to call home."
Printer
Speed Pro Imaging
Blackwood
(856) 481-0412
SouthJerseySpeedPro.com
Public Relations
Thomas/Boyd Communications
Moorestown
(856) 642-6226
ThomasBoyd.com
Real Estate: Commercial/Retail
Wolf Commercial Real Estate (WCRE)
Marlton
(856) 857-6300
WolfCRE.com
Real Estate: Commercial Broker
Colliers International
Mount Laurel
(856) 234-9300
Colliers.com
Real Estate Developer: Commercial
Nexus Properties
Lawrenceville
(609) 396-6800
NexusProperties.com
Restaurant for Meetings
The ChopHouse | Gibbsboro | (856) 566-7300 | TheChopHouse.us
Company philosophy: Great food and quality service are the hallmarks of the PJW Restaurant Group, but they also stress the need to create an inviting atmosphere that not only makes customers comfortable, it makes them want to return time after time.
Achievements/awards: CEO Bob Platzer has been named a South Jersey Biz Outstanding Entrepeneur and the restaurant has been recognized with several Golden Fork awards by South Jersey Magazine. The restaurant has also been honored by Wine Spectator, receiving awards of excellence for its wine program. In 30 years of business, the PJW group has never had to shutter a single restaurant.
Good for business: With private meeting, party and dining spaces that can accommodate 10 to 80 guests, The ChopHouse is the perfect place to woo a client or treat staff to a memorable meal.
Signage
Signarama-Deptford
Deptford
(856) 853-8099
Signarama-Deptford.com
Staffing
Integrity Staffing Solutions | Swedesboro | (856) 467-6520 | IntegrityStaffing.com
Company philosophy: Integrity co-founders Todd Bavol and Sean Montgomery have led the way since the company's inception nearly two decades ago. Their approach has been to build a culture that views itself as an organization that generates opportunities for people, not simply a temp service that fills job orders.
Of note: Integrity is currently ranked as the 11th largest industrial staffing firm in the U.S. and they own 2 percent of the country's staffing market share. The company has grown at double-digit rates for every one of the past 18 years. In 2015, Integrity's revenues exceeded $550 million. The company which started with three full-time workers now has 800 full-time staffers and more than 108 locations across 25 states. In just the past year, Integrity has staffed over 140,000 temporary or direct hire positions with various clients including the likes of Amazon, JP Morgan Chase and Bristol-Myers Squibb.
President, CEO and Co-Founder, Todd Bavol says: "Being included in the 'Best of the Biz' for the second consecutive year is a true testament of the thousands of outstanding associates, clients and team members who have made this success possible. We look forward to continuing to move business forward by generating opportunities for people to exceed their own expectations and to advance careers, companies and their communities."
Telecommunications
USAPhone
Cherry Hill
(856) 761-1000
USAPhone.com
Training Provider
Nowak Associates Inc.
Pittsgrove
(856) 358-4021
TheDecisionInstitute.com
Travel Agency
AAA of South Jersey
Multiple locations
(856) 783-4222
SouthJersey.AAA.com
Transportation: Freight
Transense
Turnersville
(856) 217-9776
TransenseLLC.com
Web Design/SEO
VisionLine Media
Haddon Heights
(856) 546-0999
VisionLineMedia.com
Published (and copyrighted) in South Jersey Biz, Volume 6, Issue 8 (August, 2016).
For more info on South Jersey Biz, click here.
To subscribe to South Jersey Biz, click here.
To advertise in South Jersey Biz, click here.
Author:
Michelle Boyles, Kaytlyn Mroz and Pete Proko
Archives
---
More Articles