Taking Risks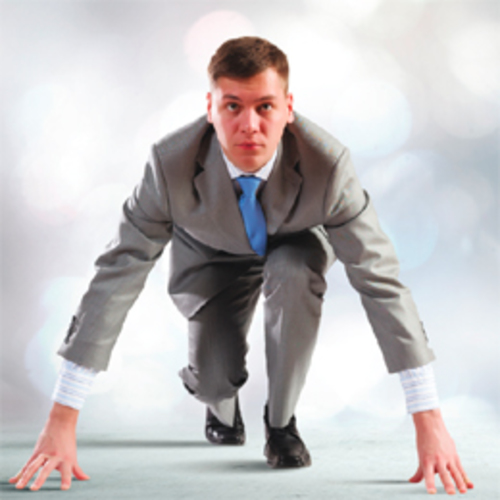 ...From the pages of South Jersey Biz magazine
Starting a business in any industry is not for the faint of heart. There are risks and naysayers around every corner. Henry Ford, founder of Ford Motor Company, once said, "When everything seems to be going against you, remember that the airplane takes off against the wind, not with it." Our 2016 Outstanding Entrepreneurs took chances, persevered and are now soaring above the competition. Here, we offer a snapshot into their stories and share with you the business philosophies that got them where they are today.
Brian D. Baratz
Founding Partner, Baratz & Associates, P.A.
A Camden native, Baratz started his CPA firm in 1980 with just four employees. Currently Baratz & Associates has 45 employees, including nine partners, providing full accounting and financial planning services to clients ranging from individuals to corporations. Thanks to his experience offering litigation support, Baratz is also an examiner for the U.S. Trustees Office as well as the U.S. Department of Justice. He has also served on several organizational boards, including Rutgers University Deans Council, Cherry Hill Chamber of Commerce and the Jewish Federation of Southern New Jersey.
Article continues below
---
advertisement


---
* It is with sadness that
South Jersey Biz
discovered that Mr. Baratz has since passed away just days after being named to this list. Contributions on behalf of the family can be made to Temple Emanuel, TempleEmanuel.org.
"My business philosophy can be broken down as follows:
Always do more for your clients, not less. n Always do what is best for the client, not yourself.
Be proactive and provide alternatives to solving problems.
I deal in a complex world of difficult rules so I enjoy trying to help our clients understand these complications but mix in a level of humor as well.
I really try to understand the client needs and see how we can help or involve other experts to solve the questions.
As a personal service business you develop relationships that are one-on-one—I truly enjoy the interactions I have with my clients."
Simone Bryerman
President & CEO, Proshred Southern New Jersey
Bryerman never realized that she would end up living and working in South Jersey. A native of the United Kingdom, marriage to her husband, Howard, brought her stateside. Previously in the printing industry she, in partnership with Howard, opened the doors of Proshred Southern New Jersey in 2014. She is a great believer that all businesses and individuals should have the right to dispose of sensitive information in a secure manner and shred- ding onsite allows for the most secure chain of custody.
"I enjoy finding solutions that suit the client and love that my staff, all local to southern New Jersey, go out of their way to implement this philosophy. This culture spills over into the work environment allowing my team to feel they are part of a successful growing business that values their input."
Bob Conner
Agency Principal, Mints Insurance
Born and raised in Millville, Conner is the third generation of his family to enter the insurance business, joining Mints in 1977. He's a founding member of the New Jersey Agent's Alliance and currently helps serve more than 3,500 businesses and individual clients in South Jersey. Over the course of the past 35 years, he's served on numerous industry-centric and local nonprofit boards and is currently on the board of the Levoy Theatre and serves as president of the Millville Development Corporation. An avid runner, the married father of five grown children also enjoys golf, music and spending time in Sea Isle City.
"My business philosophy has been consistent throughout my career. As an independent insurance agent, I've al- ways felt we've worked for three bosses: clients, staff and the insurance carriers we represent. If we're able to treat all three with the highest respect and focus on their needs (vs. ours), success has always followed. Generosity and honesty trump greed and deviousness (well, at least 90 percent of the time!). Finally, we've always believed in hiring social people with high character, retaining their talents for the long term and allowing them to do their job without micromanagement."
Christopher Eastlack
Vice President, ACE Ford
A West Deptford native, Eastlack began his career at ACE in May of 1997. Under his leadership, the automobile dealership under- went a major renovation in 2015 that has helped the family-run business enter into a new era. Eastlack is also the president of the Greater Woodbury Chamber of Commerce, serves on the board of directors for the United Way of Gloucester County and is on Inspira Health Network's foundation board. He and his wife Rebecca have two children.
"Being a fifth-generation owner allows me the opportunity to rely on past and current family members for business decisions. Together, my father (Allen Sr.), my brother (AJ) and I work to maintain a great place for our employees to work. It is the employees that make a business great. By treating our employees with respect, they come to respect us as owners. Together we work in unison to ensure our customers are given the best experience possible. Ultimately, having happy and satisfied customers means having a successful business. With a successful business comes stability and longevity."
Peter Galetto Jr.
Founder & principal, Stanker & Galetto, Inc.
Galetto is the second generation of the Galetto family to manage the company and is the driving force behind the rapid growth of Stanker & Galetto. After receiving a degree in commerce and engineering with a focus in finance from Drexel University, Galetto learned the construction business— quite literally—from the ground up. Starting as a laborer and equipment operator, then field supervisor, to vice president of sales & estimating, his success in each area became his foundation of support to take helm as president and CEO. Galetto also has a passion for giving back to his community. He sits on the board of directors for Sun National Bank, Inspira Health Network and the Hendricks House Group.
"With the support of our customers, business associates and the community, Stanker & Galetto has been able to accomplish much to grow the community in which we live and work. Our commitment to quality and a sense of true partnership with our clients has helped form the foundation for our company to grow for over 70 years. It is my belief that when we do what is right for our customers and the community, our success is sure to follow."
Timothy H. Guim
President & founder, PCH Technologies
Guim was attending Drexel University when he started TG Computer Solutions in 1993 as a part-time job fixing computer issues. Four years later, Guim founded PC Helpers after graduating from college which would later become PCH Technologies. In 2005, Guim expanded the company by opening an office and retail repair center on the Black Horse Pike in Williamstown. Three years later, Guim acquired Network Management Consultants NJ and made it a part of PCH Technologies. In 2015, the company moved to larger offices and created a new, state-of-the-art Network Operations Center in Sewell. The company also has a data center located in Philadelphia.
"It has been my experience that you need to help others succeed to be successful. Build long-term relationships and truly become a partner with clients, employees and vendors. Think outside the box for solutions and constantly be learning. Be passionate and enjoy what you do."
Russ Hawkins
President & CEO, Agilence
A 28-year technology industry veteran, Hawkins is responsible for developing Agilence's overall strategy and leading its growth. Prior to Agilence, he built two early-stage technology companies into successful businesses. He was president and CEO of SilverStorm Technologies, a developer and manufacturer of high-performance computer networking equipment, from 2004 until 2006 when he sold the company to QLogic Corporation. Prior to SilverStorm, he was the president and CEO of Paragon Networks, a developer of wide area backhaul solutions for wireless networks, which he sold to Carrier Access Corporation in 2003. Prior to Paragon, Hawkins spent 15 years at Lucent Technologies in a variety of management positions. He graduated from Boston College in 1980.
"Hawkins endeavors to bring the best people on board who have real-life experience relative to the challenges and opportunities in the business sectors the company serves. Keeping a resilient team under its roof has played an important role for Agilence in order to bring unique perspectives to their clients' challenges."
Ed Kline
CEO, Kline Construction Company Inc.
As CEO of Kline Construction Company, the former Brigantine mayor and three- term assemblyman has reached the heights of success in business and public service. Kline has had a tremendous impact on the community. He has been involved with the AtlantiCare Foundation, AtlantiCare's Grow- ing Atlantic City Community Gardens, the American Heart Association, the Jewish Federation of Southern Jersey, the Milton & Betty Katz Jewish Community Center, The Holocaust Resource Center, the Autism Support Network, the Little League Education Program, the National MS Society, The First Tee program and the Former State Troopers Association, just to name a few.
Never forgetting their humble beginnings, Kline's father (the man who created Kline Construction Company) instilled the importance of giving back that has driven his life, both professionally and personally, to a place of success and admi- ration among his peers. Such success came by way of an up-at-dawn work ethic and produced a caring philanthropist, a man of power who consistently uses that influence for the benefit of others.
Calvin H. Knowlton
BScPharm, MDiv, Ph.D., founder and CEO of Tabula Rasa Healthcare
Contributing to his profession and the community, Knowlton has served as the national president for the American College of Apothecaries, president of the American Pharmacists Association for two terms, and president of the American Pharmacists Association Foundation. He is the incoming board chair of the Evergreens Continuing Care Retirement Community and serves on the boards of Cooper Medical School of Rowan University and Coriell Institute for Medical Research. He recently finished terms on the board of St. Christopher's Hospital for Children in Philadelphia and the Settlement Music School.
"While hubris often provokes self-confidence that germinates strategy, success requires more than great strategies. And, in Greek tragedies, recall that hubris (arrogance) is always followed by nemesis (revenge). To change the hubris, I believe that our practices require both 'strategy virtues' and 'culture virtues.' Strategy virtues set the direction. Culture virtues set attitudes and behaviors. Entrepreneurs—here's the bottom line: Culture is a noun and a verb. Work as hard on your culture as you do on your strategy."
Emidio Mariani
Owner, Express Employment Professionals
Mariani spent the last 23 years rising through the ranks of the corporate world. Like many, he always had the itch to blaze his own path. Unlike many, in December 2013, he took the leap and opened Express Employment Professionals, a full-service staffing company specializing in flexible and permanent workforce primarily in the commercial and administrative functions of an organization. He became one of 650 local entrepreneurs that make up the Express Family. Express is the largest privately held staffing company in the U.S. and has been the "Gold Standard" for the past 33 years. Express employs almost 500,000 workers with the goal of putting a million people to work in the next few years. Mariani says he couldn't be more "honored and excited" to be part of a company that shares his goals and ideals.
"My business philosophy is the same as my personal philosophy: always do the right thing. And I've always felt business is personal. Business is a lot more rewarding when you develop relationships with your customers, vendors and employees."
Jamie McCulloh-Martin
Director & founder, Strive Physical Therapy Centers South Jersey
McCulloh-Martin arrived at Strive in 2009, bringing her extensive clinical and business experience in outpatient rehabilitation. She was the former owner of Physical Therapy and Sports Services (PTSS), a 21-facility out- patient rehabilitation practice with locations throughout New Jersey and Pennsylvania. She built that company's success on a reputation of exceptional clinical outcomes and superior customer service. McCulloh-Martin brings that same energy and conviction to fulfill Strive's mission of superior rehabilitation services. A graduate of Thomas Jefferson University, McCulloh-Martin's expertise in the McKenzie approach to spinal treatment com- bined with mechanical diagnosis and manual therapy has produced a long history of suc- cessful clinical outcomes. Since joining the Strive team, McCulloh-Martin has set her sights on marketing and operations to successfully grow Strive's practice from one lo- cation in 2010 to 14 by 2016.
"We have built our company with the belief that success is the result of exceeding customer expectations by caring for our patients as family members. Every day we challenge our staff to meet and surpass the highest levels of clinical and operational excellence. My greatest satisfaction derives from watch- ing a patient progress through milestones they did not think possible and helping our staff rise to new heights with professional growth opportunities that our company's success has presented."
Bonnie Natal
Owner, Envoy Business Advocate
Natal has over 21 years of combined experience in finance and payment processing. She was ETA CPP (Certified Payment Professional) awarded in 2014, is a member of the Marlton Rotary Club, a member of Rotary 2005 International NID Team to India for Polio Plus, and a longtime Cherry Hill resident. Natal graduated from the University of the Arts with a dual major in graphic and environmental design.
"Treat everyone with respect and honesty and always keep your word. Staying abreast of technological changes in the industry allows me to properly advise my clients of the new opportunities available for them and to provide fair and transparent pricing. I strive to always do the right thing and provide exemplary service."
Anthony M. Piccone
Founder & Owner, 7th Level Mortgage
Upon completion of his military service and achieving the rank of captain, Piccone entered the mortgage market in the residential loan industry in 1995 as a mortgage loan officer with National Future Mortgage Inc. (NFM). In 2005, his entrepreneurial spirit emerged and he founded Piccone Financial Associates LLC while still the executive vice president of National Future Mortgage Inc. When the 2008 mortgage collapse finally plateaued in 2012, Piccone was inspired to establish 7th Level Mortgage LLC as a boutique operation specializing in complex mortgage product structures and Veteran Administration lending. The team he assembled has a combined tenure of 75 years of experience in senior management positions within the industry. Additionally, he is the founder of Wood N Screw LLC, a New Jersey-based general contracting company also located in Cherry Hill.
"I answer my phone until 8 p.m. every day. ... That's what sets us apart. We don't have automated answering systems here. When you call, you get a live human being. There's no such thing as, 'I haven't been able to reach my loan officer.' Continuity and consistency are huge here. The same one or two people are working on your deal from start to finish."
Jacqueline M. Vigilante, Esquire
President and founder, The Vigilante Law Firm, P.C.
Vigilante is the president and founder of The Vigilante Law Firm, a boutique plaintiff's oriented litigation law firm located in Mullica Hill, New Jersey. Vigilante is certified by the New Jersey Supreme Court as a civil trial attorney and concentrates her practice in the areas of employment and civil rights litigation in the federal and state courts in Pennsylvania and New Jersey.
Vigilante is a member of the following organizations: The New Jersey Association for Justice (NJAJ), The American Association for Justice the National Employment Lawyers Association, the New Jersey Employment Lawyers Association, the American Bar Association, the New Jersey State Bar Association, the Pennsylvania Bar Association and the Gloucester County Bar Association. She currently serves as a member of the NJAJ Board of Governors, and is co-chair of its Solo and Small Firm Committee. She has served as a CLE panelist, planner and moderator for the NJAJ Boardwalk and Meadowlands seminars and the NELA-NJ annual convention on topics including ethics, discovery practices and solo and small firm business issues and concerns. Vigilante was recently appointed as a barrister for the Sidney Reitman Employment Law American Inn of Court, the first American Inn of Court devoted exclusively to labor and employment. She also is a member of the National Association of Professional Women.
"Having been raised in a small, family-owned produce and import business located in the Italian Market, I learned at a very young age about the value of hard work, customer satis- faction and respect for employees. Those values drive our business and enable us to provide our clients with exceptional, dedicated service."
Donald Powell
LEED AP, owner and founder, Powell Energy and Solar LLC
Powell founded Powell Energy and Solar in 2009 as an outgrowth of Powell Building Corporation, which has been a builder, developer and general contractor in New Jersey and Pennsylvania since 1986. He is a past vestry member of St. Peter's Episcopal Church, is a past member of the Business Advisory Board for Liberty Bell Bank, is a Solar and Energy Efficiency advisor to Avalon Borough, was a panelist for the Building Industry Association of Philadelphia Forum, is president of the Moorestown Business Association, a member of the Moorestown "Green Team" and a past ambassador for the Burlington County Chamber of Commerce. He also volunteers at Urban Promise in Camden teaching a STEM class to high school students and is the "Green Jobs" instructor for the Family Resource Center and Health Education Department, Hispanic Family Center of Southern New Jersey.
"Going solar isn't hard but there are many details to consider and nuances to understand. We provide the education and support both during the sale and after the sale to make sure our clients enjoy the most benefit from their solar investment. We offer energy-saving and cost- saving solutions using quality products and most importantly, back it up with a warranty. We'll be there when our clients have a question or an issue."
Terriann Procida
Founder, Innovative Benefit Planning LLC
Procida has over 25 years experience in the insurance industry, providing employee benefit services to business owners and executives nationally. Her experience working with diverse businesses throughout the region has helped her to identify key challenges that employers face. As a business owner herself, Procida brings a valued perspective when assisting her clients in their benefit decisions. She has received many accolades from her clients and colleagues over the years. Procida was recognized with Samaritan Healthcare & Hospice's "Circle of Excellence Award," and was appointed chairwoman of the 2016 United Benefit Advisors board of directors. She was also awarded the 2016 Philadelphia Brava Award and is also a member of Vistage International.
"Innovative is committed to building relationships of value to better the lives of others. We accomplish this by always putting people first. As we design the best benefit plans for employers we are driven by our culture of going above and beyond to ensure we have a positive impact on the companies and families we serve."
Samuel P. Thevanayagam
President & CEO, Parts Life, Inc.
From the time he was a youth, Thevanayagam displayed an entrepreneurial spirit. After working many years in the automotive aftermarket for other companies, reaching as high a position as vice president, Thevanayagam saw the opportunity to start his own business. Realizing his vision, Thevanayagam started Parts Life in 2007, an innovative company focused on providing customized parts and solutions to support the defense, aerospace, heavy duty and automotive industries. Thevanayagam completed his bachelor of science degree in marketing at Oral Roberts University (1988), certification in production and inventory management through American Production & Inventory Control Society (1993), certification in purchasing and supply management through National Association of Purchasing Management (1999), certification in supplier development and strategic sourcing from Caltech (1998), and various continuing edu- cation courses including SBA Emerging 200 Executive Training Program, Reengineering the Supply Chain, Lean Principals & Continuous Improvement, and Servant Leadership. Coincidentally, Thevanayagam's educational pursuit was nurtured at Glen Oaks Community College, in Centreville, Mich., where he received an associate's degree in business administration.
"At Parts Life our mission is focused around creating value for the war fighter and the U.S. taxpayer. We have a responsibility to manage all of these things that have been entrusted to us."
Len Ward
President & founder, Commexis
Ward began his entrepreneurial journey in 2004, when he left behind a successful career in finance with Credit Suisse to take on a partnership role in an e-commerce startup. Through that experience, he realized that he was more interested in marketing products than in selling them. He took this newfound passion for marketing and turned it into RankMeSEO, an online marketing agency. Today, Ward has channeled both his passion for marketing and his entrepreneurial spirit into Commexis, a full-service advertising agency in Haddonfield that has worked with brands like Pfizer, University of Pennsylvania, Jazz Pharmaceuticals and the law firm Bochetto & Lentz.
"Anything you do in business has to come from a process. From sales and marketing to operations and project management, your team must have clearly defined processes to follow. If you don't know how you got to where you are, how can you scale-up your successes? A large part of running a successful business is knowing when to make a change and when to stand-pat. The key is to hire people smarter than you to formulate those processes and to give them the freedom to refine them as the need arises."
Published (and copyrighted) in South Jersey Biz, Volume 6, Issue 9 (September, 2016).
For more info on South Jersey Biz, click here.
To subscribe to South Jersey Biz, click here.
To advertise in South Jersey Biz, click here.
Author:
Michelle Boyles, Kaytlyn Mroz and Peter Proko
Archives
---
More Articles