Judge: Dune Project Resumes w/ Conditions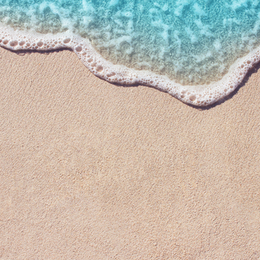 CAMDEN, N.J. (CBS/AP)–A federal judge has ruled that a controversial dune project can resume in Margate with safety conditions.
U.S. District Judge Renee Bumb issued her decision Thursday afternoon, one day after a hearing in Camden at the request of the U.S. Army Corps of Engineers.
"Delay of this Project will result in a domino effect, leaving other shore communities exposed to hurricane damage," said Bumb in her decision.
The Department of Environmental Protection says they are pleased with the judge's decision.
"We are pleased with Judge Bumb's decision in this case and we are ready to keep the dune project moving ahead," said the Department of Environmental Protection following the judge's decision. "Our efforts must now turn to the upcoming meetings with Margate, the Corps and its contractors to both address the short term issues and to crafting a long term plan that meets the City's need for a better storm water management system."
The controversy stems from heavy rains that have flooded newly constructed dunes in the shore town.
Town officials argue that the ponding water is a serious public safety hazard.
The project's manager and several engineers told the judge this week that the dune construction isn't new to Margate and that the ponding water is only temporary. They said Wednesday the delay is costing them $120,000 for every day they don't do work.
Bumb said in her decision that steps must be taken to reduce public health risks, including putting up fences and promptly pumping out bacteria-filled storm water retention areas.
"Margate's grave concerns over public safety and health are understandable and cry out for help. The measures this Court will put in place, although not perfect, should serve to prevent irreparable harm," wrote Bumb.
The ponds of standing water are exactly what Margate residents had warned of in previous, unsuccessful litigation against the government's plan to build the protective sand dunes at the coastal town south of Atlantic City.
Margate's attorneys have said the project's poor drainage planning has created a hazardous, unsafe beaches that deterred seasonal visitors and has threatened the livelihood of the community. They called on lifeguards with rashes, business owners who have lost money, and an environmental engineer who says bacteria levels are at an unsafe level.
"I can't understand how a government agency doesn't clearly and easily make that calculation," said Margate's attorney Jordan Rand. "I just don't understand why they don't press pause, why they don't say, 'hey, there is clearly a problem here, we need to slow down, we need to prioritize public health and safety over the money we are going to lose if we miss a few days.'"
The dune project is part of a statewide effort to protect New Jersey's 127-mile coastline following the devastation that Superstorm Sandy caused in 2012.
(TM and © Copyright 2017 CBS Radio Inc. and its relevant subsidiaries. CBS RADIO and EYE Logo TM and Copyright 2017 CBS Broadcasting Inc. Used under license. All Rights Reserved. This material may not be published, broadcast, rewritten, or redistributed. The Associated Press contributed to this report.)
Article continues below
---
advertisement


---
Author:
http://philadelphia.cbslocal.com/2017/08/10/margate-dude-project-resumes/ - Brandon Longo
Archives
---
More Articles