Pair Tried To Sell Pipe Bombs and Rifle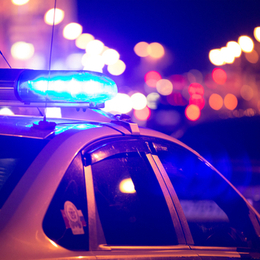 ATLANTIC CITY, N.J. (CBS) – Authorities in Atlantic City have arrested two people who they say were attempting to sell a high-powered rifle and multiple pipe bombs.
On Oct. 5, police say they learned that Danielle Demers, 37, of Atlantic City, was attempting to sell a high-powered rifle, ammunition, and five pipe bombs.
With the help from the FBI, Atlantic County Prosecutor's Office and the Atlantic City Police Department, Demers was brought into custody while she was leaving her apartment.
Investigators say they recovered a Savage .30-06 rifle with a scope, more than 300 rounds of .30-06 ammunition, and the materials needed to make five pipe bombs.
Demers also allegedly had instructions on how to assemble a pipe bomb and noted that they should be filled with nails to act as shrapnel, according to police.
"We take every threat seriously. The safety and security of the people of New Jersey is our top priority and we work hand-in-hand with the Atlantic City Police Department and all our Federal, State and Local law enforcement partners to gather, share and act upon threat information as it comes to our attention. In that light, we urge the public to report any and all suspicious activity to the FBI or any of our partners," stated Timothy Gallagher, Special Agent in Charge of the Newark FBI Field Office.
Nina House, 31, of Margate, was also arrested in connection with this incident. Police say she had conspired with Demers to sell the items.
Both are being held at the Atlantic County Justice Facility.
Police say House also had an active warrant for her arrest from Jim Thorpe, Pennsylvania.
"I want to thank our law enforcement partners for their immediate cooperation with this investigation. The swift action that was taken to remove these dangerous and potentially deadly weapons and individuals from our streets is a testament to the relationships that we have developed with these agencies," said Chief Henry White Jr. "We value the great responsibility to keep our residents and visitors safe while in Atlantic City, and we continue to strive to protect them from individuals like this."
Article continues below
---
advertisement


---
Author:
http://philadelphia.cbslocal.com/2017/10/10/atlantic-city-pipe-bombs/ - Brandon Longo
Archives
---
South Jersey Magazine Digital Edition
South Jersey Man Survives 'Friends' Lighting Him On Fire In Sleep
Man 'Executed' Woman He Met On Marketplace App To Buy Cellphone
Two Families Displaced, Four Townhouses Damaged In Sicklerville Fire
New Jersey Man Gets Life Without Parole In Murders Of Woman, Baby
NJ Mother Who Smothered 3-Month-Old Baby After Heavy Drinking Gets Prison Time
12 Arrested In Trafficking Untraceable 'Ghost Gun' Assault Rifles, Drugs, New Jersey Attorney General Says
3 Confirmed Measles Cases In Lakewood
Nearly $2 Billion Wagered On Sports In New Jersey In Nine Months
Woman Charged With Animal Cruelty After Emaciated Dog Found Eating Carcass Of Another Dog
Search Continues For Killer After 21-Year-Old Woman Fatally Shot Inside Car In Willingboro
Homeless Veteran Johnny Bobbitt, Katelyn McClure Plead Guilty For Roles In $400,000 GoFundMe Scam
Fire Damages Pizza Restaurant In Gibbstown
Serious Injuries Suffered In Multiple-Vehicle Crash On South Black Horse Pike In Gloucester County
Arena Football League Officially Coming To Atlantic City
More Articles