Atlantic County Schools CLOSED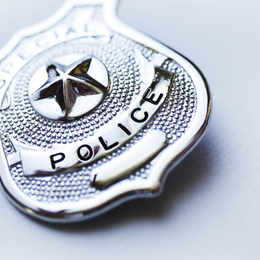 ATLANTIC COUNTY, N.J. (CBS) – A massive search kicked off overnight for four teenagers who escaped from a juvenile detention center in Atlantic County, New Jersey.
Sometime after midnight Wednesday, Atlantic County Sheriff Michael Petuskey said four male teens assaulted and overpowered a corrections officer, stole a set of keys and then escaped from the Harborfields Youth Detention Center in a stolen car.
Surveillance video from nearby the scene shows authorities chasing the stolen vehicle and the moment the group crashed the car into a home on 900 block of Buerger Street and then ran off.
They are described as an 18-year-old, two 16-year-olds, and one 17-year-old. One was wearing white boxers and a light-colored shirt, two were wearing cream-colored thermals and one had on a black polo with the letters AYC on it and khaki pants.
K-9s, several Atlantic County police departments and the New Jersey State Police helicopter are helping in the search, which included dozens of officers.
Sheriff Petuskey said the teens were last spotted on St. Louis Avenue.
Police are concerned that the teens may try to break into homes to get clothes or warm up, as they are not dressed for the cold weather. Egg Harbor City Schools are closed Wednesday as a precaution.
"Due to an unsafe situation, the police have requested schools be closed today. There is no school today, November 15, 2017," the Egg Harbor City School Distict posted on their website.
In addition, the Greater Egg Harbor Regional School District, Hamilton Township School District, Galloway Township Public Schools and Mullica Township School District are also closed Wednesday.
The teens are not believed to be armed, but are still considered dangerous.
The injured corrections officer was treated at a local hospital and is expected to be OK.
Article continues below
---
advertisement


---
Author:
http://philadelphia.cbslocal.com/2017/11/15/4-juveniles-escape-detention-center/ - Trang Do
Archives
---
South Jersey Magazine Digital Edition
South Jersey Man Survives 'Friends' Lighting Him On Fire In Sleep
Man 'Executed' Woman He Met On Marketplace App To Buy Cellphone
Two Families Displaced, Four Townhouses Damaged In Sicklerville Fire
New Jersey Man Gets Life Without Parole In Murders Of Woman, Baby
NJ Mother Who Smothered 3-Month-Old Baby After Heavy Drinking Gets Prison Time
12 Arrested In Trafficking Untraceable 'Ghost Gun' Assault Rifles, Drugs, New Jersey Attorney General Says
3 Confirmed Measles Cases In Lakewood
Nearly $2 Billion Wagered On Sports In New Jersey In Nine Months
Woman Charged With Animal Cruelty After Emaciated Dog Found Eating Carcass Of Another Dog
Search Continues For Killer After 21-Year-Old Woman Fatally Shot Inside Car In Willingboro
Homeless Veteran Johnny Bobbitt, Katelyn McClure Plead Guilty For Roles In $400,000 GoFundMe Scam
Fire Damages Pizza Restaurant In Gibbstown
Serious Injuries Suffered In Multiple-Vehicle Crash On South Black Horse Pike In Gloucester County
Arena Football League Officially Coming To Atlantic City
More Articles