2 Men Force Women Into Prostitution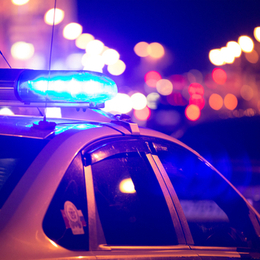 Two men are accused of forcing multiple women into prostitution in both Pennsylvania and New Jersey.
The investigation began in April when two undercover state troopers responded to a prostitution ad on a website.
According to the Pennsylvania Attorney General's Office, Kenneth Crowell, 34, and Barry "Bear" Schiff, 50, coerced six women into prostitution via a human trafficking ring that operated in four counties in Pennsylvania, and southern New Jersey from 2014 until October 2017.
The two men allegedly used drugs, violence and threats to control the six women.
Officials arrested Crowell outside Chicago over the Thanksgiving holiday weekend, and Schiff, who is currently behind bars in York County, was also arrested.
In a videotaped statement, Shapiro says the women were lured by the false prospect of easy money.
"They were threatened," he said. "They were assaulted. They had heroin pushed on them. And then they were forced to have sex to line the pockets of their tormenters."
One of the women testified that when she refused Schiff's demand for sex, he slammed her head into a bucket of dirty water containing shards of broken glass. The victim suffered severe cuts and scarring on her knees and legs.
According to the grand jury presentment, Schiff allegedly told the women his name was "Frank Luchese" and he perpetrated being a mobster to intimidate the women.
Another woman told police Crowell attempted to strangle her numerous time and she lost consciousness during one of the confrontations.
Both men are charged with trafficking in individuals, corrupt organizations, involuntary servitude, conspiracy, possession with intent to deliver, prostitution and related offenses.
Officials began unraveling the case when two undercover Pennsylvania State troopers responded to a Backpage advertisement.
Article continues below
---
advertisement


---
Author:
http://philadelphia.cbslocal.com/2017/11/28/2-men-charged-with-prostituting/
Archives
---
South Jersey Biz Digital Edition
Man Accused Of Trying To Kill Toms River Police Detective
School Bus Driver Charged In Crash That Injured 8 Students In South Jersey
Man Gets 40-Year Sentence For Killing Couple In Their Camden Home
Police Searching For Man Who Allegedly Sexually Assaulted Woman In Camden Home
Gov. Murphy Says Bill To Legalize Recreational Marijuana In NJ Short On Votes
Lindenwold Man Sentenced For Shooting Camden County Metro Officer In Leg
1 Dead, 3 Injured In Shooting At Camden After-Hours Club
Camden City Council Puts Brakes On Limiting Roadside Memorials After Hearing From Grieving Families
Increased Security At Clearview Regional Middle School After Bomb Threat Discovered In Bathroom
Homeless Veteran Johnny Bobbitt Pleads Guilty In State Court For Role In GoFundMe Scam
Driver Killed In Single-Vehicle Crash After Truck Found Overturned On Field Near High School In Woolwich Township
2 Dead In Multi-Vehicle Crash In Gloucester County During Winter Storm
Prosecutors Probe Slayings Of 2 Shot In Idling Car In Camden
Gloucester County Dealing With Recent Spike In Hepatitis A Cases
More Articles