Harry`s Here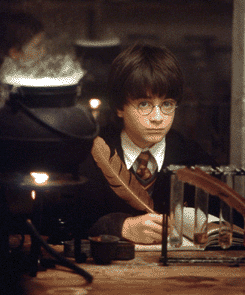 The summer parade of splashy action flicks and comedies is over; the extended holiday period, with its big-budget and prestige films, lies just over the horizon. As a season, fall presents a mixed bag, in which we might find some Oscar contenders. We could use a few. So far, this year has been more bereft of such films than 2000 ... and that's saying a lot.
Our survey of the fall schedule begins with what looks like the major productions, continues with other wide releases and follows with limited distribution movies, documentaries and foreign-language films.
Information comes from distributors' announcements and other industry sources, but release dates are always subject to change. For example, the costume drama "The Affair of the Necklace" has just shifted from October to an undetermined later date. Some movies might even be bumped into 2002.
MAJOR RELEASES FOR FALL:
"Don't Say a Word": A psychiatrist struggles to rescue his kidnapped daughter, but first he must pry information out of a catatonic patient. With Michael Douglas, Sean Bean and Brittany Murphy. Sept. 28.
"Hearts in Atlantis": It's good to be the king ... especially Stephen King, who once again has sold a story to the movies. A fatherless 11-year-old takes up with a strange man who lives in the same boarding house. For those keeping score, the film is actually based on King's short story "Low Men in Yellow Coats" that appeared in the anthology Hearts in Atlantis. With Anthony Hopkins, Anton Yelchin and Hope Davis. Sept. 28.
"Bandits": Two escaped convicts ... one suave, the other a hypochondriac ... cut a swath of car wrecks and bank robberies through the Northwest in this comedy. A young woman, drawn to their increasing media celebrity, tags along. With Bruce Willis, Billy Bob Thornton and Cate Blanchett. Barry Levinson directs. Oct. 12.
"The Last Castle": Former Los Angeles movie critic Rod Lurie ("The Contender") takes another step up as a movie director with an A-list star. Robert Redford plays a general, wrongly court-martialled, who leads a prison revolt against a corrupt warden. With Robin Wright Penn, James Gandolfini, Mark Ruffalo ("You Can Count on Me"), Delroy Lindo, "From Hell": More historical drama. Rumors about the identity of Jack the Ripper, a serial killer who terrorized London in 1888, are grist for the mill in this period shocker. With Johnny Depp, Heather Graham, Ian Holm. Twins Allan and Albert Hughes ("Menace II Society") direct. Oct. 12.
"Riding in Cars With Boys": Penny Marshall directs a comedy/drama starring Drew Barrymore. The lead character experiences a life-changing event when she's 14, and the story follows her for the next 20 years. With Steve Zahn and Adam Garcia. Oct. 19.
"K-PAX": In a role of which Oscar nominations are made, Kevin Spacey plays a patient at a mental hospital who claims to come from the planet K-PAX. When he announces his intention to return, the other inmates want to go, too. With Jeff Bridges, Alfre Woodard and Mary McCormack. Iain Softley directs. Oct. 26.
WIDE RELEASES:
"Training Day": A veteran of the L.A.P.D. narcotics squad takes on a newbie in the morally ambiguous world of undercover work. The rookie has but one day to prove himself. With Denzel Washington, Ethan Hawke and Scott Glenn. Sept. 21.
"Zoolander": A singularly empty-headed male model stumbles on the horrifying reason that none of his colleagues live past 30. With Ben Stiller, Owen Wilson, plus Ben`s dad, Jerry Stiller. Ben co-writes and directs. Sept. 28.
"Joy Ride": A young fellow, en route to see his girl, picks up his jokester of an older brother. Unhappily, the brother picks the wrong guy to play tricks on. With Steve Zahn, Paul Walker and Leelee Sobieski. Oct. 5.
"Max Keeble`s Big Move": Learning that he is going to move away from the school where he has been much put upon, a 7th-grader plots revenge on those he's going to leave behind. With Alex D. Linz and Larry Miller. Oct 5.
"Serendipity": Two strangers meet by chance and then one thing leads to another, despite the fact that they live on opposite coasts. With John Cusack and Kate Beckinsale. Peter Chelsom directs. Oct. 15.
"The Wash": Dr. Dre and Snoop Doggy Dogg star in a comedy set in a car wash beset by a demented former employee and kidnappers. Oct. 10.
"Corky Romano": The title character has never been part of the family business ... that is, the Mafia. Now his long-absent dad, under indictment, wants Corky to infiltrate the FBI and abscond with incriminating evidence. With comic Chris Kattan, Peter Berg, Chris Penn, Richard Roundtree and Peter Falk. Oct. 19.
"Novocaine": Steve Martin appears in a crime thriller as a suburban dentist who finds himself dragged into a whirlpool of danger. With Laura Dern, Helena Bonham Carter and Scott Caan. Oct. 19.
"Bones": Four kids move into a mysterious building to open a dance club only to find out that it is haunted. With Snoop Dogg, Pam Grier and Michael T. Weiss. Oct. 24.
"Heist": Writer-director David Mamet, after a swerve through comedy with "State and Main," returns more to form with a story about a thief who has to make one last big score. Great cast: Gene Hackman, Delroy Lindo, Sam Rockwell, Rebecca Pidgeon. Oct. 26.
"Life as a House": Kevin Kline stars as a middle-aged architect who is confronted with life-changing news and seizes the opportunity to begin living on his own terms. With Kristin Scott Thomas, Hayden Christensen, Mary Steenburgen and Sam Robards. Irwin Winkler directs. Oct. 26.
"Thir13een Ghosts": The film sets a horror tale not in a spooky mansion, but in a modern masterpiece of steel and glass in a remake of a '60s flick from shlockmeister William Castle. With Tony Shaloub, Matthew Lillard and Embeth Davidtz. Oct. 26.
"Impostor": It's the year 2079, when a noted scientist and alien hunter is suddenly and falsely accused of being an alien himself. Falsely? Hmmmm. With Gary Sinese, Madeleine Stowe, Vincent D'Onofrio, Tony Shaloub and Mekhi Phifer. October.
"On the Line": Lance Bass and Joe Fatone of the boy-band N'Sync make their feature debut in a story about a young fellow who meets the girl of his dreams, can't find her again and so launches a massive search campaign. October.
"Domestic Disturbance": John Travolta is a divorced father whose small son has a habit of crying wolf. Then the boy meets a real wolf in the shape of his new stepdad. With Vince Vaughn and Steve Buscemi. Fall undated.
"Lucky Break": The star here is director Peter Cattaneo of "The Full Monty" fame. The film is a prison-escape comedy involving the wish of the warden to stage a musical. With James Nesbitt and Olivia Williams. Fall.
LIMITED RELEASES
Limited releases begin in only a few cities, then spread to the rest of the country. Or not, depending on their success. You may need to live near a major city to have a chance at them, and release dates can vary greatly from region to region.
"Haiku Tunnel": Notice ... this is not, repeat not, a Japanese film. It's a comedy about a temporary office worker who isn't so sure he wants to become a permanent employee. Co-writer-co-director Josh Kornbluth plays Josh Kornbluth.
"Liam": It's no fun being poor, Irish Catholic and on the dole in this family drama, set in early '30s Liverpool, where fascism raises its ugly head. With Ian Hart, Claire Hackett and Anthony Burrows. Sept. 21.
"Megiddo: Omega Code 2": A sequel to the 1999 sleeper hit. With Michael York, Michael Biehn, Diane Venora and Udo Kier. Sept. 21.
"Sidewalks of New York": Actor-writer-director Edward Burns stays behind the camera for this look at six Manhattanites as they search for love. An ensemble cast includes Dennis Farina, Heather Graham and Stanley Tucci. Sept. 21.
"Vampire Hunter D: Bloodlust": Here we have a followup to the 1985 hit, in which a Dampiel (half-human, half-necknosher) tracks down a super vampire and the woman he has abducted. Voices by Andrew Philpot and John Rafter Lee. Sept. 21.
"Born Romantic": Three lonely Londoners try to figure out what women want. With David Morrissey, Jane Horrocks, Catherine McCormack and Craig Ferguson. Sept. 28.
"The Debut": A look at Filipino-Americans has a talented high-school senior coming into conflict with his dad because he wants to be an animator rather than go to medical school. With Ben Machado and Eddie Garcia. Sept. 28.
"Dinner Rush": An owner of a traditional Italian restaurant turns to trendy fare because of his son, the chef. With Danny Aiello, Sandra Bernhard and Summer Phoenix. Sept. 28.
"Extreme Days": set in the world of extreme sports ... stunts with BMX bikes, snowboarding on sand dunes ... follows four lifelong friends who set out on an adventure trip. With Dante Basco and Ryan Browning. Sept. 28.
"Focus": Playwright Arthur Miller tried his hand at the novel early in his career, turning out this cautionary tale of mistaken identity and anti-
Semitism. With William H. Macy, Laura Dern, David Paymer and Meat Loaf Aday. Sept. 28.
"L.I.E.": The title stands for Long Island Expressway. A 15-year-old who lives near the road finds his life in crisis ... not the least because he meets up with a charming older fellow who likes young men. With Paul Franklin Dano and Brian Cox. Sept. 28.
"American Adobo": The Filipino-American community again comes into focus with this multicharacter comedy-drama, set in New York. With Paolo Montalban and Randy Becker ("Love! Valour! Compassion!"). September.
"Vulgar": The comedy is about a struggling professional clown, getting nowhere at children's parties, who decides to take bachelor-party gigs as a transvestite. Kevin Smith ("Dogma") is among those behind this project, and also appears in it. With Brian O'Halloran. September.
"The American Astronaut": Corey McAbee writes, directs and stars in this sci-fier about a trader who has that rarest of objects in the mostly male realm of space, a Real Live Girl. Oct. 5.
"waydowntown": A group of office workers bet to see who can hold out longest in a warren of office buildings, shopping centers and covered passages without going outside. With Fabrizio Filippo and Don McKeller. Oct. 5.
"Better Than Sex": This Aussie comedy asks whether true is love better than a brief, passionate fling? With David Wenham and Susie Porter. Oct. 12.
"Mulholland Drive": Cowriter-director David Lynch ("Twin Peaks") applies his vision to a story of a woman who suffers amnesia after a crash on the scenic drive and has to put her life back together again. Ann Miller (yes, that Ann Miller) marks her return to the screen. With Justin Theroux and Naomi Watts. Oct. 12.
"Waking Life": In perhaps the season's most innovative release, live-action scenes are painted by computer. Richard Linklater ("Dazed and Confused") writes and directs. Oct. 19.
"Donnie Darko": Advance word is that this film is hard to characterize. An imaginative teen-ager finds a lot going on beneath the normal surface of suburbia. With Jake Gyllenhaal, Drew Barrymore, Katharine Ross and Patrick Swayze. Oct. 26.
"The Operator": A young Dallas attorney thinks of himself as a cool operator until he runs into a real operator ... telephone, that is ... and makes the mistake of insulting her. With Michael Laurence and Jacqueline Kim. October undated.
"Bark": A dark comedy has a woman discover that her husband is having an affair with a veterinarian, suffer a nervous breakdown and think she is a dog. With Lisa Kudrow, Hank Azaria and Vincent D'Onofrio. Fall.
"Drop Back 10": A journalist takes an assignment to write a "puff piece" on a hot new actor, but finds more than he expected. With James LeGros, Ron Rifkin and Josh Lucas. Fall.
"The Lawless Heart": Three love stories take place separately but simultaneously in a quiet English town. With Tom Hollander, Bill Nighy and Douglas Henshall. Fall.
"Lockdown": An athlete thinks he has got his life back on track, but then gets arrested for a crime he didn't commit. With Richard T. Jones. Fall.
"Scotland, PA": The story of "Macbeth" is retold in contemporary small-town Pennsylvania. With James LeGros, Maura Tierney and Christopher Walken. Billy Morrissette writes and directs. Fall.
"Skins": On a Lakota Sioux reservation, two brothers ... one a policeman, the other an alcoholic ... take different paths after their return from Vietnam. Chris Eyre ("Smoke Signals") directs. Fall.
DOCUMENTARIES
"The Endurance: Shackleton's Legendary Antarctic Expedition": Liam Neeson narrates the amazing story of heroism in Ernest Shackleton's ill-fated 1914 expedition to Antarctica. Photos of the expedition are interspersed with new color sequences. Sept. 21.
"Grateful Dawg": The musical partnership and close friendship of Jerry Garcia and fellow guitarist David Grisman is chronicled in Gillian Grisman's film. Oct. 5.
"The Human Body": BBC and the Learning Channel collaborate on this giant-screen format look into our corpus, beginning with the moment of conception. Time, patience and innovative techniques were needed for many of the scenes. October.
"Fighter": Two Holocaust survivors ... a war hero and an intellectual ... find their friendship strained when they return to Auschwitz and reflect on their experiences. Fall.
"Go Tigers!": The folkways of the football-obsessed town of Massillon, Ohio, come under the scrutiny of filmmaker Ken Carlson, who grew up there. Fall.
"Trembling Before G-d": Can one be both gay and an Orthodox Jew? Some people try. (The use of ÒG-dÓ comes from the belief among strict Jews that spelling out the word in full would be taking the Lord's name in vain. Fall.
"Wisconsin Death Trip": Strange and brutal events take place in a small town around the turn of the previous century. Ian Holm narrates. Fall.
FOREIGN-LANGUAGE FILMS:
"Iron Monkey": Yuen Woo-Ping, the fight chororeographer behind "The Matrix" and "Crouching Tiger, Hidden Dragon," takes on directing duties about a lone man who battles the system in an unjust land: Robin Hood in the Far East. In Chinese. With Donnie Yen and Sze-Man Tsang. Oct. 14.
"Va Savoir!": Jacques Rivette, a veteran of the French New Wave, offers six characters and three interlocking love triangles set in present-day Paris. (The title means "go figure!") Sept. 28.
"The Iron Ladies": When a coach selects two gay players for a Thai volleyball team, the other players resign. So there's nothing to do but recruit more gay players. Based on a true story. In Thai. September.
"La Cienaga": The distributor is inviting parallels to Fellini and Bunuel for new Argentine director Lucrecia Martel's debut with a story about a fierce matriarch and her degenerate family on a huge estancia in the country's marshy Northwest. In Spanish. Oct. 3.
"The Blue Angel": A new 35mm print of the original German version displays the astonishing screen debut of Marlene Dietrich as a full-blown movie icon. She plays Lola Lola, a cabaret singer, who captivates an inexperienced schoolmaster. This is the film in which she sings her theme song, "Falling in Love Again." With Emil Jannings. Josef von Sternberg directs. Oct. 12.
"Fat Girl": Writer-director Catherine Breillat raised eyebrows with her sexually explicit "Romance." Now she has a story about a heavy 12-year-old who learns too much about life in observing her sister's relationship. In French. Oct. 19.
"Burnt Money": Argentine director Marcelo Pineyro bases his screenplay on the actual exploits of two gay bankrobbers, so handsome they were called "the twins." With Eduardo Noriega and Leonardo Sbaraglia. In Spanish. October.
"No Man's Land": A Bosnian and a Serb are stranded between enemy lines during the recent Balkan wars. They can't leave because of opposing fire and they can't stay because of a bomb that threatens to go off. Danis Tanovic writes and directs this serio-comic reflection on combat. In Serbo-Croatian. October.
"Tell Me Something": A huge hit in its native Korea, Chan Yoon-Hyung's thriller puts a detective on the trail of a very neat serial killer. In Korean. Fall.
"What Time Is It There?": Taiwanese director Tsai Ming-Liang confects a tale of a young street merchant who relieves his hard life by falling in love with all things French, including Francois Truffault's classic "The 400 Blows." In Chinese. Fall.
(With Sidebar 1 ... Studios Practice Smash-and-Grab)
By Charlie Britton
Copley News Service
Summer 2001 left Hollywood producers with coin in their pockets after a banner season and a new problem: How to deal with an unexpected side-effect of success.
Time after time, big movies would open huge, often with landmark box office results, only to plummet 50 percent or more the next weekend and be supplanted by a new heavily promoted flick. In a typical example, "Planet of the Apes" shattered records the first weekend, dropped a sickening 59 percent the second weekend and another 51 percent on the third. The movie that followed "Planet" was "Rush Hour 2": Here again, it opened with a bang, then dropped 51 percent and was displaced by the next week's new hot ticket. This means that paying customers are responding to hype, but giving word-of-mouth that is unenthusiastic at best. Still, if you can open with a $60-million plus weekend as these films did, you can make quite a lot of money. Several weeks broke the once-formidable $200 million barrier for cumulative box office.
Theater owners have less reason to be pleased: Bookings usually are subject to a sliding scale, with the studios getting a bigger share of receipts early in the run. If a movie plays and plays ... as for example, ÒShrekÓ ... the theaters see their share rise.
Since the summer was a moneymaker, production executives are less liable to challenge the trend ... maybe with, just for laughs, much more intelligent movies ... but to exploit it. This means we're going to get:
... More sequels. Audiences seemingly have less time to figure out what they like and so are responsive to the familiar.
... More formula pictures. The reason here is the same.
... More heavy promotion. Moviemakers are obsessed not just with the first weekend, but even with the first Friday's results. You've got to begin big, and you can do this, apparently, by hyping the movie to the hilt. Another technique is to engage in "super-saturation": booking films into 3,000-plus venues with as many as 6,000 prints to allow screenings in multiple auditoriums in the same complex.
One slight problem: Sharp falloff in box office indicates that films are not getting a return trade and strong word-of-mouth, both essential to build up really immense box-office numbers. Perhaps producers should wonder how long moviegoers will continue to line up for movies that, to put it bluntly, they apparently find disappointing.
(With Sidebar 2 ... Studios Wrap Up Best Flicks for Holidays)
By Charlie Britton
Copley News Service
The November-December holiday period is shaping up as a traffic jam, with studios cramming in their most prestigious releases. These are among highlights:
"Monsters, Inc.": Disney-Pixar's entry about things that go bump in the night. Voices by Billy Crystal, John Goodman, James Coburn, Jennifer Tilly and Steve Buscemi. Nov. 2.
"The Man Who Wasn't There": The Coen Brothers' ("Fargo," "O Brother, Where Art Thou?") excursion into '40s noir. With Billy Bob Thornton and Frances McDormand. Nov. 9, limited release.
"Shallow Hal": The Farrelly Brothers' study of the idea that beauty is only skin deep. With Gwyneth Paltrow, Jack Black and Jason Alexander. Nov. 9.
"Windtalkers": An actioner about Navajo communications men in World War II. With Nicolas Cage, Christian Slater, Mark Ruffalo and Noah Emmerich. John Woo directs. Nov. 9.
"Harry Potter and the Sorcerer's Stone": The first of a series based on the phenomenally successful children's books. With Daniel Radcliffe as Harry, Emma Watson, John Cleese, John Hurt, Alan Rickman and Maggie Smith. Nov. 16.
"Spy Game": Undercover agents go bump in the night. With Brad Pitt, Robert Redford and Catherine McCormack. Tony Scott ("Crimson Tide") directs. Nov. 21.
"Ali": Will Smith as the sometimes controversial boxer. With Jamie Foxx, Jon Voight, Mario Van Peebles and Jeffrey Wright. Dec. 7.
"Heaven": Acclaimed German director Tom Tykwer ("Run Lola Run") in his English-language debut with a story about a woman who seeks revenge for her husband's death. With Cate Blanchett and Giovanni Ribisi. Dec. 7 in Los Angeles and New York for awards qualification.
"Ocean's Eleven": A remake of the Rat Pack casino-heist flick. With Brad Pitt, Julia Roberts, George Clooney, Matt Damon, Don Cheadle, Andy Garcia and Casey Affleck. Steven Soderbergh ("Ellen Brockovich") directs. Dec. 7.
"Vanilla Sky": Tom Cruise and Penelope Cruz in a remake of Alejandro Amenabar's "Open Your Eyes." With Kurt Russell, Jason Lee, Noah Taylor and Cameron Diaz. Cameron Crowe directs. Dec. 14.
"The Lord of the Rings: the Fellowship of the Ring": The first in a trilogy based on J.R.R. Tolkien tale of Middle Earth. With Elijah Wood as Frodo, Ian McKellen, Sean Bean, Cate Blanchett, Ian Holm, Viggo Mortensen and Liv Tyler. Dec. 19.
"Gangs of New York": Martin Scorsese's look at the origin of the city's underworld in the Civil War era. With Leonardo DiCaprio, Cameron Diaz, Daniel Day-Lewis, Jim Broadbent and Liam Neeson. Dec. 21.
"Joe Somebody": A single father's struggle to be ... yes, somebody. With Tim Allen, Julie Bowen and Kelly Lynch. Dec. 21.
"The Majestic": What happens when a writer is mistaken for the war-hero son of a small-town theater owner. With Jim Carrey, Bob Balaban, Catherine Dent, Hal Holbrook and Martin Landau. Frank Darabont ("The Green Mile") directs. Dec. 21.
"The Shipping News": an adaptation of E. Annie Proulx's novel about a writer going back to his roots in Newfoundland. With Kevin Spacey, Julianne Moore, Cate Blanchett and Judi Dench. Lasse Hallstrom ("Chocolat") directs. Dec. 21
"A Beautiful Mind": Russell Crowe plays the troubled Nobel-laureate John Forbes Nash, Jr. With Ed Harris. Ron Howard directs. Christmas Day.
"The Royal Tenenbaums": A comedy-drama concerns a family whose children once were prodigies. With Danny Glover, Gene Hackman, Anjelica Huston, Bill Murray, Gwyneth Paltrow, Ben Stiller, Luke Wilson and Owen Wilson (co-writer). Wes Anderson (co-writer) directs. Christmas Day.
"The Time Machine": H.G. Wells' story about traveling into the future. With Guy Pearce, Philip Rosco and Phyllida Law. Christmas Day.
(c) Copley News Service
Article continues below
---
advertisement


---
Author:
Charlie Britton
Archives
---
Van Gogh and Gauguin together again
Memoir recalls courtship in Dachau
Mr. Smith goes to Hollywood
Moises Kaufman
And now ... the rest of the story
Finally, a time for Grandma
Homing in on Homer`s distinctly American flair
Gidget is back, and she`s original
Ego tours: rock and roles
Springtime for Brooks
The cradle does rock
Behind their music
Fluid approach to architecture is hallmark of modernist
New American plays mirror transitional theme
Putting a face on a prewar Germany
More Articles