5 New Jersey Beaches Under...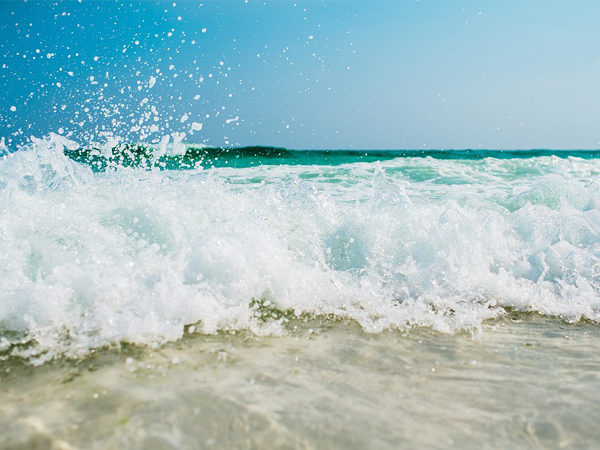 5 New Jersey Beaches Under Advisories After Unsafe Levels Of Fecal Bacteria Found
Five New Jersey beaches are under advisories after unsafe levels of fecal matter were found in water samples.
The New Jersey Department of Environmental Protection says the initial water samples exceeded the quality standard at five recreational bodies of waters in Atlantic County, Cape May County and Monmouth County. The samples are analyzed for the presence of Enterococci, a type of bacteria found in animal and human feces.
The DEP says a beach receives an advisory if "any initial sample that exceeds the state standard requires that the local health agency issue a swimming advisory at the bathing beach where the sample was collected." Additional sampling is then conducted until water quality results are again within the standard.
One recreational bay and four beaches are currently under advisories:
ATLANTIC COUNTY, Somers Point City, Beach (Bay): New Jersey Ave
CAPE MAY COUNTY, North Wildwood City, Beach (Ocean): 10th & JFK
CAPE MAY COUNTY, North Wildwood City, Beach (Ocean): 2nd & JFK
CAPE MAY COUNTY, Wildwood City, Beach (Ocean):Montgomery
MONMOUTH COUNTY, Monmouth Beach Borough, Beach (Ocean): Pavilion Beach
Officials with the DEP say the exceeded bacteria counts are usually a result of recent weather. Heavy rainfall often causes sewage to overflow and spread into recreational waters.
Testing is done weekly during the swimming season at approximately 180 ocean beaches and 35 bay beaches in New Jersey.
Article continues below
---
advertisement


---
Author:
http://philadelphia.cbslocal.com/2018/06/06/5-new-jersey-beaches-under-advisories-after-unsafe-levels-of-fecal-bacteria-found/
Archives
---
More Articles