Couple Killed In Powerful Home Explosion In Newfield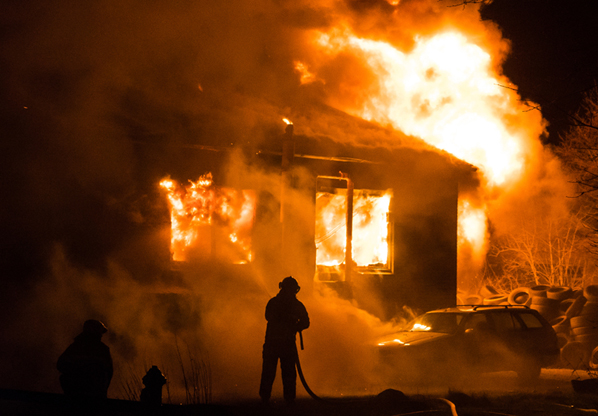 Couple Killed In Powerful Home Explosion In Newfield
A powerful blast shook neighbors in their beds Saturday morning and now family and friends are mourning the loss of the victims.
An unexpected explosion leveled a two story home in Newfield, New Jersey.
The blast was so powerful it sent items in the home flying nearly 100 feet straight up in the air.
A mattress that was in a bedroom, is now sitting high up in a tree.
The blast also damaged other homes, including one neighbor's located nearly a block away.
"My door frame got completely pushed back. The screens on my windows were blown out," said Francesca Mancuso.
Authorities say two people were inside the Oakwood drive residence when the explosion happened at 6:30 a.m.
The victims have been identified as married couple, John and Carole Paladino, both in their 70's.
"They were really great people," said their nephew Jason Paladino.
Jason says John worked at a nearby mortuary, and Carole was a beloved retired teacher.
Jason lives just 500 feet from his aunt and uncle, and unfortunately heard and felt the explosion.
"It rocked the entire house, knocked some things off my walls. I put some clothes on, ran out, and noticed it was my uncles house," said Jason. "It must have been some sort of gas leak because it burned out really quick."
Neighbors say the couple had some new appliances delivered yesterday and worry something happened during or after the installation that led to a gas leak.
Authorities are still investigating the cause of this explosion.
Article continues below
---
advertisement


---
Author:
https://philadelphia.cbslocal.com/2018/07/07/home-explosion-leaves-2-dead-damages-neighbors-home/
Archives
---
South Jersey Coronavirus (COVID-19) Developments (February 26)
South Jersey Coronavirus (COVID-19) Developments (February 23)
South Jersey Coronavirus (COVID-19) Developments (February 19)
South Jersey Coronavirus (COVID-19) Developments (February 12)
South Jersey Coronavirus (COVID-19) Developments (February 5)
South Jersey Coronavirus (COVID-19) Developments (February 1)
South Jersey Coronavirus (COVID-19) Developments (January 29)
South Jersey Coronavirus (COVID-19) Developments (January 28)
South Jersey Coronavirus (COVID-19) Developments (January 22)
South Jersey Coronavirus (COVID-19) Developments (January 21)
South Jersey Coronavirus (COVID-19) Developments (January 14)
South Jersey Coronavirus (COVID-19) Developments (January 8)
South Jersey Coronavirus (COVID-19) Developments (January 4)
South Jersey Coronavirus (COVID-19) Developments (December 23)
South Jersey Coronavirus (COVID-19) Developments (December 21)
More Articles