Adapting Education During a Pandemic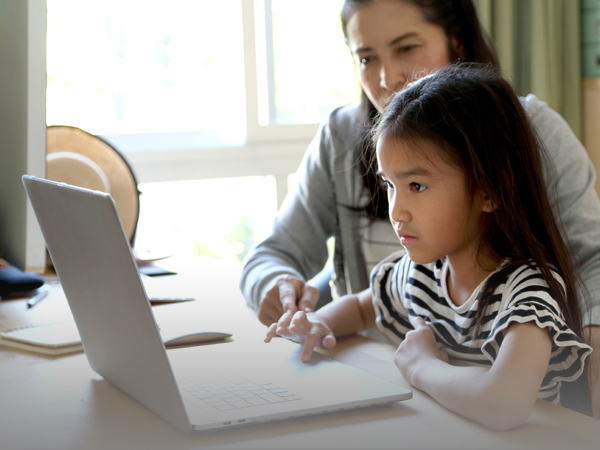 As the COVID-19 pandemic continues to take a hold of our daily lives, one of the more massive changes has been the shuttering of schools across the country. As a result, students and teachers throughout South Jersey were forced to transition to remote virtual learning. We spoke with Dr. Joseph Meloche, superintendent of the Cherry Hill Public School District, about this new reality to find out how educators are handling this difficult time.
How has the transition been so far with remote learning?
The transition has been progressing in a positive way—we are fortunate to have an incredibly dedicated staff of professionals who have been going above and beyond the normal expectations for instruction to provide meaningful and engaging activities for their students. Parents in our community want and expect the best for their children and are dedicated to ensuring that their children have the opportunity to be successful.
Do you worry that some kids are going to fall behind?
I always worry that we are not meeting the needs of each of our children on a daily basis—but that is a perennial worry. The worry has certainly been intensified as we have been out of school, for some of our children. We are so used to learning being such a largely social experience that places children and educators together in a school, that the time of separation is hard for all of us. As educators, we like to be able to check in with our students throughout the course of the day. We must be diligent to continue those contacts during this new experience.
How are you making sure teachers stay engaged with their students during this difficult time?
Our successful educational system is built on effective relationships between teachers and student, as well as teachers and families. Our teachers formed strong connections with their students well before we had to move to online learning, and our teachers naturally continue to stay connected to their students while designing and delivering instructional lessons. There are methods of electronic engagement, that allow for real time interaction, as well as more traditional methods of students submitting assignments electronically and engaging in conversations, via email or telephone, with their teachers. Our school principals and curriculum supervisors are in regular contact with the staff, offering support and providing resources.
Because society is technologically advanced, do you think remote learning is actually a little easier to execute and thus is allowing for good productivity?
I wouldn

'

t say that remote learning is easy to execute. Even though the technology is more commonly available and there are a variety of applications that our teachers can employ, there is still a reality of the different developmental stages that our students are in and how much they are able to accomplish independently. Balancing the workload and the time that children and parents are investing at home is something that we continually consider.
If a student does not have access to a computer or the internet, how is the district ensuring that they are receiving a proper education during this time?
We have been working to ensure that all students/families who needed a keyboard enabled device had one at home. We have distributed nearly 2,000 Chromebooks since we have been closed. We have a large order of WiFi devices to lend to families that we are still waiting for, and we have provided quite a bit of information about local internet providers to families. This is an ongoing process for sure.
How are you making sure that every student is participating in online learning?
The teachers, school counselors and school principals have been in direct contact with children and families who have not been active participants in the assignments and the academic engagement. We are working with families to help to ensure that all students have the opportunity to engage and to be successful.
How long can you hold off before making the decision about things like graduation, prom, etc.?
These are all time dependent activities and we are continuously talking about how and when they can occur. A large part of the challenge is how quickly best practices and government directives change as the situation with the coronavirus evolves. We are committed to providing an opportunity for our seniors to celebrate the traditional experiences that accompany the final year in high school, like prom and graduation. We will maintain communication with the students, their families and our staff as we move closer to the end of the academic year.

Article continues below

---
advertisement


---
© SouthJersey.com 2020. All rights reserved. This article or parts thereof may not be reprinted or reproduced by any other party without the express written consent of SouthJersey.com. For more information, please call 856-797-9910.
Author:
Sydney Kerelo
Archives
---
Who's Who in Health Care
Out & About
QB Ronnie Borden is Back in the Game
Should fans be worried for the Phillies bullpen?
South Jersey Football Games of the Week
A look at South Jersey's Top H.S. Girls' Soccer Teams
Out & About
Eagles will be fine after close call in opener
High School Football Games of the Week
Is it Super Bowl or bust for the Eagles?
What's New in South Jersey?
From New Jersey to Nashville
Frustrating times for Millville's Mike Trout
High School Football Games of the Week
Hammonton's Kenny Smith off to a quick start
More...