NCAA Spring Sports Eligibility Rule will Impact the Current High School Senior Class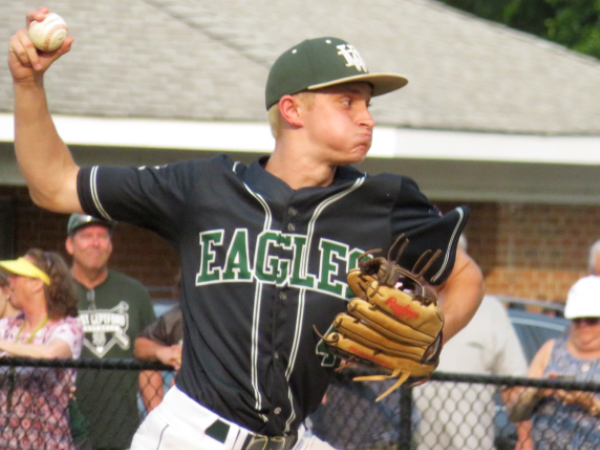 The NCAA has passed a rule for spring sports athletes that could also have a major impact on current high school seniors.
With the spring sports season cut short and cancelled due to the coronavirus pandemic, the NCAA has authorized school to add an additional season of competition for athletes in spring sports.
In other words, a current senior in college who plays baseball can return and have another year of eligibility next year.
This applies to athletes at Division I, II and III schools.
The NCAA will also allow teams to carry more members on scholarship to account for the incoming recruits. That is where this will impact current high school athletes.
Before we get to that, here are some of the other stipulations.
The NCAA has left it up to each institution to decide whether to grant current seniors in spring sports and extra year. The school can decide if the student athlete will receive less or equal financial aid next year.
That means a school can welcome a senior back, but not give him or her the same amount of scholarship money that they were receiving this current spring.
One school, the University of Wisconsin has come out and said that it will not be granting spring sports athletes the extra year of eligibility.
Yet there will sure to be others who do and that is where the impact on high school athletes will take place.
Colleges have a recruiting pattern. If there are a large number of seniors who are graduating, that usually means that more high school seniors will be recruited.
In most instances, colleges have finished their recruiting for the spring sports, or if not, they are close to finished.
Imagine a high school student-athlete thinking that he or she will be recruited to compete for a spot on the team that will be vacated by a graduating senior.
Then if that senior comes back, it may mean that the incoming freshman will see minimal playing time, when it was first broached to him or her that the had a chance to compete for a spot.
No sport is this more impacted than baseball and not just because of the NCAA rule. In addition, Major League Baseball has new flexibility in its draft rules.
MLB, under an agreement can cut the draft from 40 rounds to as few as five.
If the draft is cut to five rounds it will really impact high school athletes. Not only will few of them be drafted, but there will be fewer college players drafted, and many of them could decide to return for that final season spring eligibility.
That will make it more difficult for high school baseball players to see immediate playing time.
Of course, if a high school player is good enough, he will earn the playing time, but one can see the logjam this creates.
Not only that, but MLB has the capability of cutting the 2021 draft to as few as 20 rounds.
So that will likely cause more college players, from the current junior class, to possibly stay longer, creating a lot of competition for playing time.
These scenarios could happen on the Division I, II and III levels.
It is difficult enough to be competing for playing time in high school, but in some instances, a high school player could be competing against a six-year senior, somebody who might be 24-years-old.
That's right, a current fifth-year senior, could return for a sixth season.
So even though it's positive for current college seniors to have the option to return (if their school allows it), the impact on high school athletes should be significant.
Article continues below
---
advertisement


---
© SouthJersey.com 2020. All rights reserved. This article or parts thereof may not be reprinted or reproduced by any other party without the express written consent of SouthJersey.com. For more information, please call 856-797-9910.


For more Local Sports features, visit our
South Jersey Sports
page.
Author:
Marc Narducci; Photo courtesy of Marc Narducci
Archives
---
Who's Who in Health Care
Tight Race in Boys Soccer Colonial-Liberty Division
Should Eagles fans worry over recent wins?
South Jersey Football Games of the Week
Former Shawnee star Doolittle Calls It A Career
Camden County College welcomes Baseball Hall of Fame
South Jersey Football Games of the Week
Out & About
QB Ronnie Borden is Back in the Game
Should fans be worried for the Phillies bullpen?
South Jersey Football Games of the Week
A look at South Jersey's Top H.S. Girls' Soccer Teams
Out & About
Eagles will be fine after close call in opener
High School Football Games of the Week
More...