NBA Commissioner Adam Silver is Honest when Asked if this Season will be Completed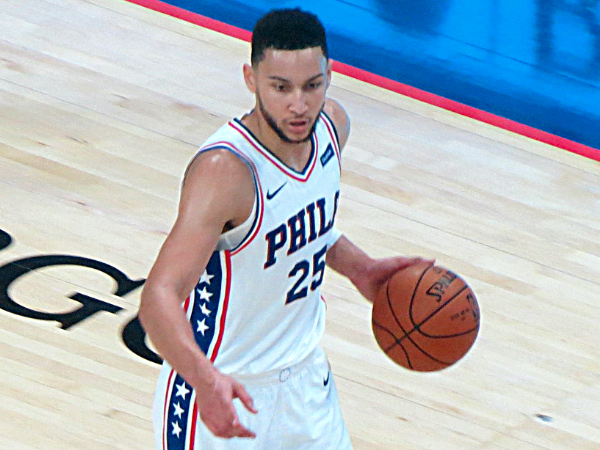 Give NBA commissioner Adam Silver credit for looking at the current situation with a realistic eye. Nobody wants to return to action more than Silver, who was the first commissioner to suspend his season after a positive COVID-19 test by Utah's Rudy Gobert was reported on March 11.
When Silver held a conference call with reporters last week, he was honest in admitting he doesn't know what is going to happen and whether the NBA will be able to complete it season.
The NBA has engaged Dr. David Ho, of Columbia University, an expert on the coronavirus. Dr. Ho made a presentation to the owners on April 17.
"One takeaway was maybe not surprising, but we affirmed that there is still an enormous amount of this virus yet to be learned," Silver said. "That is just where we find ourselves."
President Trump had declared that he hopes the seasons can be concluded, played without fans.
(The NBA and other professional leagues could recoup some lost revenues even while playing in empty arenas due to the income received by television networks. This year the NBA is receiving $2.6 billion from its U.S. national television partners).
Silver would like nothing better than for the games to be played, but right now the league isn't able to make a definitive decision of whether the season can be completed.
Silver discussed the enormity of the pandemic not only on the NBA but society in general.
"Certainly, there is a recognition that this is bigger than our business," he said. "Certainly, bigger than sports and that there is a great symbolism around sports in this country and that, to the extent that we do find a path back, it will be very meaningful for Americans."
As time continues to go by, there appears to be less of a chance that the NBA would return and be able to finish the regular season. The league would likely to be hard-pressed to play any regular season games.
The 76ers for instance were 39-26, with 17 games remaining.
Silver said there is no cutoff date to make a decision whether to resume or call off the season. There are so many factors to consider.
"We're looking for the number of new infections to come down, we're looking for the availability of testing on a larger scale, we're looking at the path that we're on for potentially a vaccine," he said. "And we're looking at antivirals. On top of that we're paying close attention to what the CDC is telling us on a federal level and what these various state rules are in place. There are so many factors melded together to help make these decisions, but I think that is part of the uncertainty."
That is why Silver isn't projecting any date to make a decision.
"I think we're not even at the point where we and say, if only A, B and C were met then there is a clear path," he said. "I think there is too much uncertainty at this point to say precisely how we will move forward."
Silver couldn't emphasize enough the No. 1 factor in deciding whether the season can be completed.
"The underlying principle just remains the health, safety and well-being of NBA players and everyone involved," he said. "We begin with that as paramount and then the decision tree moves forward from there."
Article continues below
---
advertisement


---
© SouthJersey.com 2020. All rights reserved. This article or parts thereof may not be reprinted or reproduced by any other party without the express written consent of SouthJersey.com. For more information, please call 856-797-9910.


For more Local Sports features, visit our
South Jersey Sports
page.
Author:
Marc Narducci; Photo courtesy of Marc Narducci
Archives
---
Health Care Roundup
Relying on Faith
Former Eastern Soccer Star Kelly McGroarty Preparing for the Next Level at La Salle
Banding Together
Moving Forward
South Jersey Coronavirus (COVID-19) Developments (August 12)
Will PIAA Decision Influence NJ Resuming High School Sports?
Power 50
South Jersey Coronavirus (COVID-19) Developments (August 11)
Flyers Have as Good a Shot as Anybody to Win the Stanley Cup
South Jersey Coronavirus (COVID-19) Developments (August 10)
Learning the Hard Way
My Summer Vacation
South Jersey Coronavirus (COVID-19) Developments (August 7)
The NJSIAA's Latest Update on its Return to Play Plan
More...