What to Do Now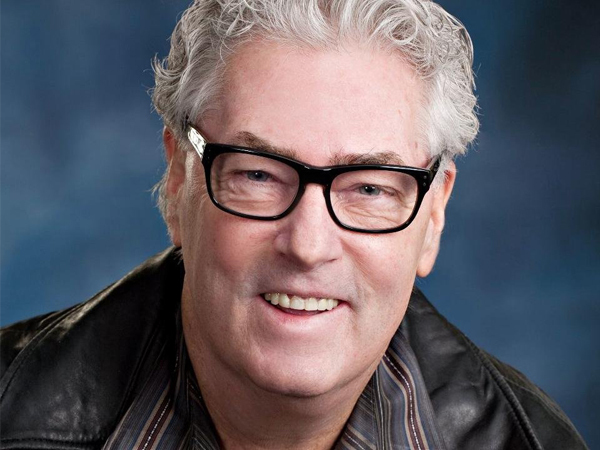 As most of you know by now, I have been paralyzed and wheelchair bound since July 21. I spent the first three months at Magee Rehab, before I was shipped home in an ambulance. Not counting numerous trips to doctors and hospitals, I didn't go out of my house until I had a book signing in late October and have been out of my house 10 times since. (By the way, I live less than five minutes from the new Inspira Hospital in Mullica Hill, which makes it the closest I've ever lived to a hospital. Plus, it's situated right across the street from a Wawa which means I can get a meatball sandwich and an X-ray whenever I'm in the mood for both.)
Spending all this time at home has made me somewhat of an expert in what you can do inside your home. When COVID-19 hit, it didn't really faze me that much because I had been housebound for so long. So, with me recently graduating magnum cum laude with a degree in couch potato, here's some recommendations for what you can do being stuck in your home.

Article continues below

---
advertisement


---


SCATTERGORIES
Any game that can create huge shouting matches is a great game as far as I'm concerned. I once saw my grandmother punch out my Aunt Matilda in what became known as "the great bloodbath of 1991." Let's say the category is "movie stars whose last name begins with a B," and you're competing against a couple whose last name is "Benjamin." Inevitably, that team will write down Dave Benjamin and argue, "He's in our wedding video!"
Plus, every round has a three-minute time limit which adds extra tension and burns valuable brain cells—and let's face it, there's not many of those left to begin with. Let me share with you a little trick I've developed over the years. When that annoying, loud time clock finally comes to an end, I'm the knucklehead who will shout out, "That's it. Time's up!" Meanwhile, I'm still writing another answer down and no one notices.
As far as board games are concerned, I'm partial to Clue, and whatever you do, never play Monopoly. It's the game that never ends. I was once in on a Shore house in Sea Isle City back in 1982 where we started a game on Memorial Day weekend, and when Labor Day weekend came rolling around the game was still on.
And when all else fails, there's always a deck of cards, be it a regular deck or pinochle. Just try not to play for money or all hell will break loose.

STEPHEN KING'S THE STAND
I understand that most of us are usually reading a book all year round to begin with, but The Stand is a novel about a deadly virus that destroys the world except for a handful of people. It's my favorite Stephen King novel to begin with, but this one is just perfect reading for this pandemic time we're living in at the moment.

PODS
Pod is a word that immediately makes me think of the movies Aliens and Invasion of the Body Snatchers. Evil, gooey and generally terrifying. Of course, now it means the people that you will allow to enter your home. Naturally, this will lead to even more family arguments. The other morning, I awoke to this horrible screeching sound. It turned out that my wife was having coffee with her beyond annoying cousin, Rebecca.
So, I immediately jumped into action and wrote out a list of my wife's relatives who were allowed to come over. My wife quickly responded by rolling that list into a ball and slam dunking it into the kitchen trashcan á la Joel Embiid.

EXTRACURRICULAR ACTIVITIES
Look, this is a family magazine, so I hope I don't have to spell out for you what I mean by "extracurricular."

ORGANIZING STUFF
Most people collect stuff—whether it's books, Longaberger baskets, old vinyl record albums, dolls or sports memorabilia. Wayne Stigman, Lecompt's awesome drummer, collects concert ticket stubs. He's got hundreds of them. I had him on the air once and it was fun reminiscing as we looked at decades-old ticket stubs of Bruce Springsteen, Black Sabbath and The Who, among many others.
I don't know if anybody remembers this, but back when music lovers started downloading songs onto their iPads and laptops, they listed the songs in a weird fashion. Mariah Carey wasn't stored under "C," it was stored under "M." I have no idea why these contraptions listed it this way. It took a little while to get used to.
I assumed this alphabetical order was going to be the new order of the world and that everything would start getting listed that way. I figured in no time bookstores were going to start listing J.D. Salinger under "J" and not "S."
So, what did this moron do? I cataloged all of my 2,000 albums in this same sort of twisted alphabetical order. It took me a little bit of time to do this, but I must admit I can't spend enough time with my music, and it was a lot of fun looking at all these album covers again. (What state of mind was I in when I purchased an Evel Knievel album?)
Take a wild guess what I've done with this new-found time on my hands? I reorganized these gems again and now Dave Matthews is listed under "M" and not "D." Even better, since I am paralyzed, I had my son-in-law Matt and my future son-in-law Bill do all the heavy lifting.
And yes, I still have my Evel Knievel record.


Click here
to subscribe to the free digital editions of South Jersey Magazine.

To read the digital edition of South Jersey Magazine, click here.

Published and copyrighted in South Jersey Magazine, Volume 17, Issue 3 (June 2020).

For more info on South Jersey Magazine,

click here
.

To subscribe to South Jersey Magazine, click here.
To advertise in South Jersey Magazine, click here.
Author:
Big Daddy Graham
Archives
---
Who's Who in Health Care
Former Shawnee star Doolittle Calls It A Career
Camden County College welcomes Baseball Hall of Fame
South Jersey Football Games of the Week
Out & About
QB Ronnie Borden is Back in the Game
Should fans be worried for the Phillies bullpen?
South Jersey Football Games of the Week
A look at South Jersey's Top H.S. Girls' Soccer Teams
Out & About
Eagles will be fine after close call in opener
High School Football Games of the Week
Is it Super Bowl or bust for the Eagles?
What's New in South Jersey?
From New Jersey to Nashville
More...